Will You Marry Me?

Saturday, June 14, 2014 at 9:30 AM (PDT)
Event Details
The C. G. Jung Institute Presents a Daylong Symposium:
Will You Marry Me?
The sacred container, same-sex unions, and the meaning of opposites.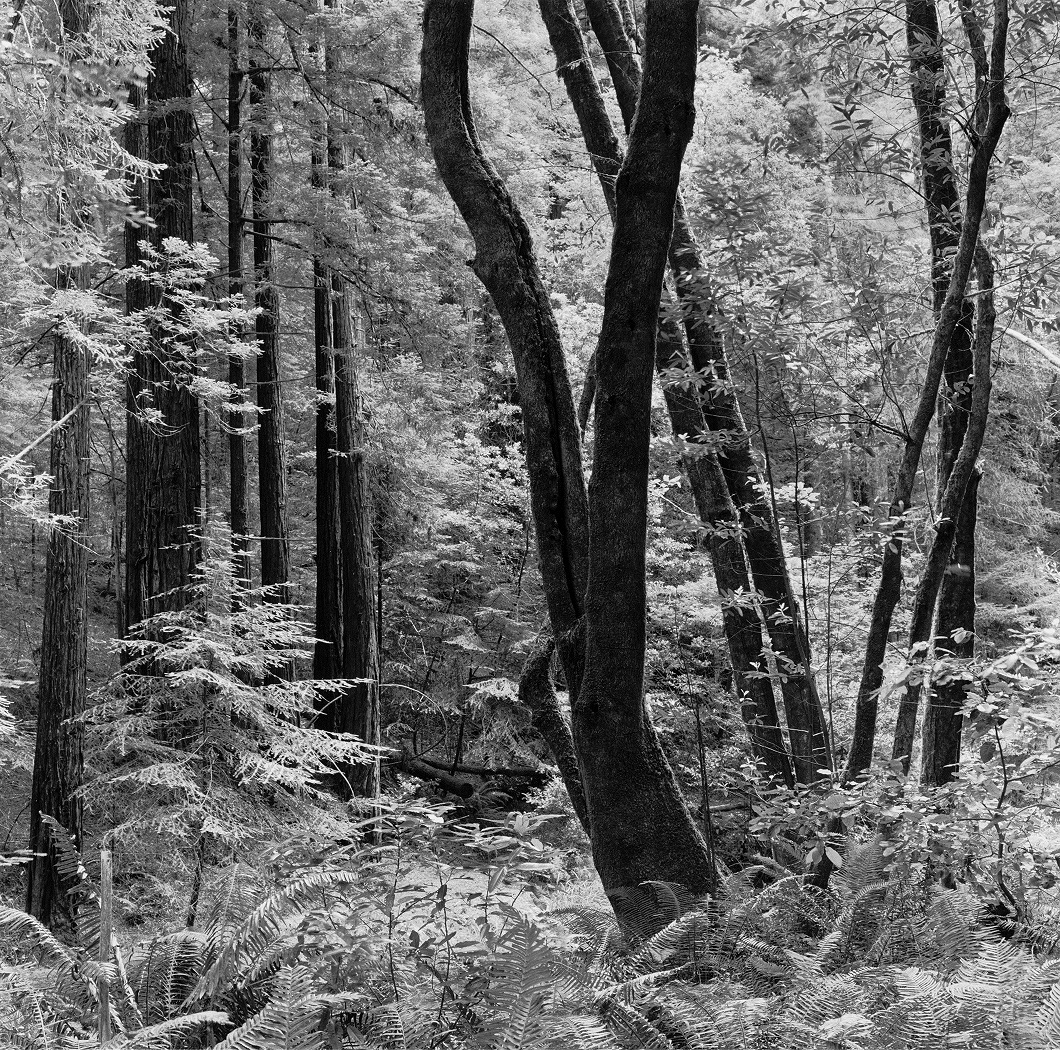 The Sacred Grove by Michael Starkman, 2008
We are currently witnessing a struggle for the freedom of same-sex couples to marry, even as many heterosexuals are exercising their freedom to delay their marriage vows or to swear off marriage altogether. It is becoming clear that the fight for gay marriage impacts everyone in the culture, not just same-sex couples who are seeking to marry, and not just at the conscious level.
Discovering a heritage of vision from religious Gnosticism through Chinese and European alchemy, C. G. Jung identified a rich and fascinating continuity of marriage symbolism in religion, cultural forms, and contemporary dreams and fantasies. 
In this daylong symposium, which will encompass both the personal and the archetypal, presentations and participatory experiences, we will ask, and try to answer, what is happening symbolically and psychologically around marriage in our culture. We expect that this exploration will touch on the concept of the union of opposites, the androgyne, the union of sames, and the question of whether Jung's understandings of the anima and the animus remain as relevant today as they were four generations ago.
Featuring, Guest Speaker
Christine Downing
"Querying Marriage/Queering Marriage"
And Institute Member Analysts
John Beebe
"Self, Other, and the Union of Sames"
QiRe Ching
"Unity, Multiplicity, and the Cosmos of Same-Sex Relationships"
Naomi Ruth Lowinsky
"Sappho's Bride: The Beloved in Same-Sex Poems"
Carol McRae
"Marriage in the Cultural Unconscious"
Steven Nouriani
"What's Love Got to Do With It?"
Scott Wirth
"Marriage Equality and Human Rights in a Jungian Community: Holding the Tension of Opposites"
The symposium takes place at the atmospheric Chinese Historical Society of America (CHSA) in Chinatown, San Francisco. The CHSA is housed in a historical building designed by Julia Morgan.
965 Clay Street
San Francisco, California
9:30 AM – 4:30 PM
Lunch 12:40 – 1:45
Registration begins at 8:45 AM
CEUs are NOT available for this event. 
There is an option to purchase a boxed-lunch and valet parking with registration. The CHSA is accessible via public transit. Please be advised there is a steep hill to climb if you choose to walk from the parking garage or BART. 
Presentations, in alphabetical order by presenter,
"Self, Other, and the Union of Sames"
Drawing on the day's conversation, John Beebe will highlight themes, aspects and images that seem most generative.
John Beebe is a past president of the C. G. Jung Institute of San Francisco. He is the author of Integrity in Depth, co-author with Virginia Apperson of The Presence of the Feminine in Film, and editor of Jung's Aspects of the Masculine (editor). 
"Unity, Multiplicity, and the Cosmos of Same-Sex Relationships"
Marriage has long been a symbol of reconciliation, unity, and cosmological totality. This presentation will explore the concept of opposites or complementarity among same-sex couples in the context of Jung's framework of contrasexual archetypes.  It will also consider the function of multiplicity as cultural norms regarding gender and gender roles evolve.

QiRe Ching is an analyst member of the C.G. Jung Institute in San Francisco, with a background in Fine Arts.  In addition to his private practice he has been a painter for forty years.  


"Querying Marriage/Queering Marriage"
I'm fascinated by how the energy around gay marriage has led to so much engaged reflection on just what beliefs and feelings, images and myths, positive and negative, conscious and unconscious the marriage archetype evokes. I want to look at this personally (at my and my partner's decision to get married) and more theoretically – and to suggest that a depth psychological engagement with gay marriage can issue in a creative re-visioning of marriage itself. 
Christine Downing, for almost twenty years chair of the Religious Studies Department at San Diego State University and concurrently a faculty member of the California School of Professional Psychology, presently  teaches at Pacifica Graduate Institute. She has also taught at the Jung Institute in Zurich and lectures frequently to Jungian groups both here and abroad. Her many books include The Goddess, Myths and Mysteries of Same-Sex Love, Women's Mysteries, andGods In Our Midst.  
"Sappho's Bride: The Beloved in Same-Sex Poems"
Love is one of poetry's essential fascinations. Gay and lesbian poets, from the ancient world to contemporary times, have contributed a vital and passionate vein to this tradition. This bouquet of love poems by poets from Lowinsky's literary lineage includes work by Sappho, Rumi, Walt Whitman, H.D., Audre Lorde and Thom Gunn.  She will read in the interludes between presentations.
Naomi Ruth Lowinsky is an analyst member of the San Francisco C.G. Jung Institute and a widely published poet.  She is the co-editor, with Patricia Damery, of the essay collection:  Marked by Fire: Stories of the Jungian Way. Her memoir about the creative process is called The Sister from Below: When the Muse Gets Her Way.  She has four poetry collections including her latest, The Faust Woman Poems.
"Marriage in the Cultural Unconscious"
Carol McRae will use the concept of the cultural unconscious to explore her own marriages--one straight, one gay--from the point of view of those around her, showing some of the factors that are leading to an inner and outer redefinition of marriage.
Carol McRae is a Jungian analyst in private practice in San Francisco and Marin. She teaches at the San Francisco Jung Institute for clinic interns, candidates in analytic training and the professional and general public. Her focuses include active imagination, shamanic influences on Jungian psychology and gay and lesbian issues. 
"What's Got Love to Do With It?"
Steven Nouriani will explore why gay marriage is such a threat to orthodox religious groups and examine the psychological and symbolic meaning behind various images of same sex coniunctio in alchemy and mysticism.  He will also look at the status of gays and lesbians in other parts of the world, such as the Middle East and Asia, and explore the potential impacts of gay marriage on the transformation of consciousness around the globe.

D. Steven Nouriani is a Jungian Analyst and member of the C. G. Jung Institute of San Francisco. He has been presenting on various topics in depth psychology at conferences in the US and abroad for two decades. Dr. Nouriani teaches in the analytic training program at the Jung Institute and at various Bay Area universities.  He is in private practice in San Francisco and San Jose, working with children, adults, couples and groups.
"Marriage Equality and Human Rights in a Jungian Community: Holding the Tension of Opposites"
Astonishingly rapid progress for marriage equality has been energized by grand scale, high profile legal cases and ballot measures, but also by many smaller acts of love, sacrifice, struggle and courage. Pressures around gay rights and marriage equality have sometimes torn families apart and roiled organizations. But at times, when the tension of opposites are adequately held, a new consciousness and creative response emerges. I will discuss how the San Francisco Jung Institute community grappled with passionate and divergent views about responding to the anti-gay California Proposition 8 ballot measure; how a vigorous, fertile dialogue ensued, ultimately creating a positive resolution which allowed the community to remain connected with its traditions, but also to innovate and grow.
In 1976 Scott Wirth secured public funding for, and became Program Director of "Services to Gay People and Their Families" (Outpatient Psychiatry Department, now California Pacific Medical Center)—the world's first clinical project of its kind. Scott co-edited and contributed to the anthology Same-Sex Love and the Path to Wholeness (Shambhala, 1993). In 2010, he published the essay: "Affirming Gay Men's Monogamous Marriages: Toward 'The Elegant Dialectic of Counterpoint'." (Jung Journal, Vol. 4, No. 3) Scott practices Jungian analysis in San Francisco.
When & Where

The Chinese Historical Society of America
965 Clay St
San Francisco, CA 94108


Saturday, June 14, 2014 at 9:30 AM (PDT)
Add to my calendar
Organizer
The C.G. Jung Institute of San Francisco
A non-profit educational and community service organization that devotes itself to the furtherance of Jungian thought in clinical work and in cultural discourse.

In addition to its Analytic Training Program, the Institute provides educational events for the general public, seminars for professionals, and produces Jung Journal: Culture and Psyche, now published by Taylor & Francis. The Institute houses an extensive library and offers a sliding scale psychotherapy clinic.  Friends of the Institute, an auxiliary organization, welcomes new members.