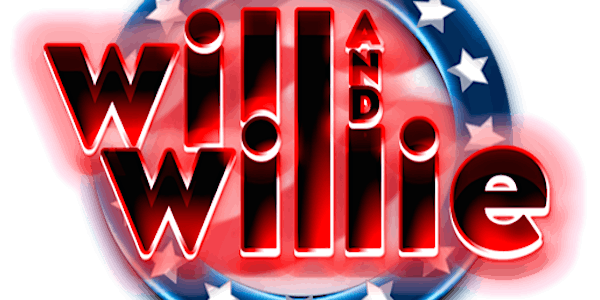 Will & Willie 2022 Midterm Election Talk Show & Benefit for Will Durst
Live TV/Radio/Podcast Talk Show Nov 6, Noon-1pm. Join hosts Will Durst & Willie Brown in North Beach at Mona Lisa Mare e Monte Restaurant SF
When and where
Location
Mona Lisa Mare E Monti 414 Columbus Avenue San Francisco, CA 94133
About this event
The Willie & Willie Show returns for the first time in 3 years! Live, Sunday Nov 6, Noon-1pm in the covered, heated private patio inside. Beverages can be purchased at the bar. Tickets are $20 in advance to benefit Will Durst's Go Fund Me. Stay to eat and a % of the meal will be donated to Will's Go Fund Me by the Florese family, generous proprietors of Mona Lisa.
Wildly insightful and entertaining, the award-winning Will & Willie Show is hosted by political icon Mayor Willie L. Brown, Jr. and political satirist Will Durst.
The Will & Willie Show began as a morning radio talk show on 960 AM KQKE The Quake, San Francisco, in 2006. Since then, it's continued as a periodic Podcast, TV and Radio Talk Show. Our last program was in October 2019, and Will Durst suffered a stroke shortly after. This will be his first public appearance since. Ticket sales will go towards his many medical expenses.
The Will & Willie 2022 Midterm Election Special is at Mona Lisa Mare & Monti (Surf & Turf) on Sunday, November 6th, Noon-1PM. Not to be confused with the original Mona Lisa on the other side of Columbus. We'll be at 414 Columbus, next to the St. Francis of Assisi Shrine at Vallejo.
Free street parking on Sundays and 2 garages on Vallejo, next to the police station. Seating is limited - Get your tickets now!