Will unicorns really die? The ROI debate

Wednesday, 1 February 2012 from 7:30 AM to 9:00 AM (EST)
Event Details
Will unicorns really die?
A debate on the role of ROI in social media
Be it resolved: That social media initiatives must pass an ROI test to be worthwhile
When discussing social media, the topic of return on investment (ROI) is frequently raised. At most Social Media Breakfast: Waterloo Region events, someone asks about ROI. The question usually is about whether social media is worth the investment. Sometimes it focuses on how to measure the ROI of using social media or wanting to know how social media helps the bottom line.
There are two distinct schools of thought on the role of ROI in social media. One could be called the "Relationship" or "Conversation" school that downplays the importance of ROI and emphasizes the long game and relationship building. The "traditional business" school of thought believes that ROI is critical to making all business decisions including social media.
Our next breakfast features a debate between Chris Eh Young speaking for the importance of the role of ROI in making decisions about social media and Alan Quarry speaking to the importance of social media in building relationships, community and brand.
Will unicorns really die? If yes, how many?
Note: We thank Scott Stratten (@unmarketing) for bringing the plight of unicorns to our attention but we assure you that no unicorns, real or imagined, will actually be harmed as a result of this debate.
Wednesday, February 1, 2012
St. Jacobs Country Playhouse
7:30 am - Doors Open/Continental Breakfast & Networking
Note: Only water is allowed in the theatre.
7:45 am - Introductions
7:50 am -  Debate / Q & A
8:45 am - Continental Breakfast & Networking
Advance Registration is required.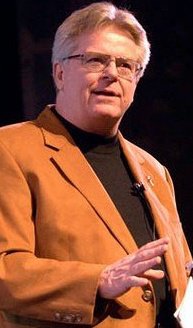 Alan Quarry - Alan Quarry, Chairman, CEO, Quarry Integrated Communications
Mentor. Entrepreneur. Writer. Enthusiastic Twitterer. In addition to his other Q responsibilities, Alan is Quarry's CLO (that'd be Chief Learning Officer), and he's always seeking out new means of engaging with people, learning and teaching.
Alan teaches Marketing Communications to 4th year and MBA classes at the Wilfrid Laurier University School of Business in Waterloo and Marketing Strategy in the Executive MBA program for the University of Windsor. Alan travels extensively, speaking to groups around the world about improving customer relationships and converting branding into buying.
His personal mantra, "Think and feel like the customer, always anticipate and have fun," offers a bedrock for how the Q team approaches their business.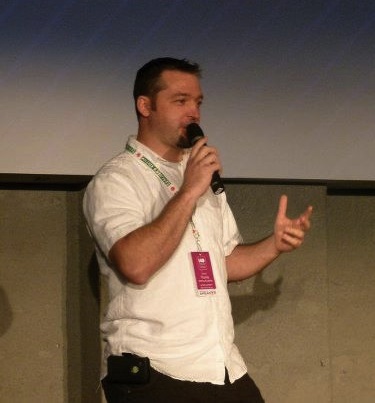 Chris Eh Young - Chris helps clients build customer relations that stand the test of time amidst turbulent economies, fierce competition, and limited finances. Chris' insight paves the way for small business owners to establish a unique brand and develop a positive and lasting client rapport. Chris roadmaps the best strategies for owners to engage and turn consumers into referral-generating brand evangelists using social media and the power of being a connector and builder of community.
A staunch supporter of the entrepreneurial spirit, Chris helps entrepreneurs avoid mistakes, shorten their learning curve, and tell their story, all while instilling the confidence that they can succeed.
Thank you to our venue & coffee sponsor!

Attendee List
Sort by:

Date

|

First Name

|

Last Name
When & Where

40 Benjamin Rd. E

Waterloo, Ontario N2J 2V9
Canada

Wednesday, 1 February 2012 from 7:30 AM to 9:00 AM (EST)
Add to my calendar
Organizer
Social Media Breakfast: Waterloo Region
We are the Social Media Breakfast for Waterloo Region in Ontario. We mainly serve Cambridge, Kitchener, Waterloo and the surrounding townships but no matter where you live if you can make it to one of our sessions, we'd love to see you.
We are committed to presenting sessions that can benefit everyone from those testing the social media water to those who are fully immersed. Each session offers information that is valuable for people and organizations using social media while offering plenty of chances to share tips, tricks and expertise with others. We have a variety of formats from speakers to panels to small group discussions. Each event also offers opportunities for networking.
By its very nature nobody knows everything that there is to know about social media due to the sheer vastness of what is out there and its ever-changing nature, so in short, everyone has something to learn and something to share.
Will unicorns really die? The ROI debate