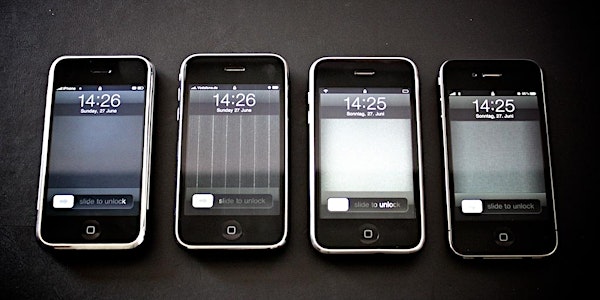 Will the Supreme Court accept the iPhone "Slide-to-Unlock" case?
When and where
Location
The National Press Club, Zenger Room 529 14th Street Northwest Washington, DC 20045
Description

Public Knowledge Presents:
Will the Supreme Court accept the iPhone "Slide-to-Unlock" case?
Implications of Apple v. Samsung 2.0
You've probably heard about the "Smartphone Wars"—the epic patent battle between corporate titans Apple and Samsung that produced a $1 billion verdict for Apple. The Supreme Court has already ruled on one portion of that litigation, reversing the damages award for the part of the case that concerns Apple's design patents.
Now Samsung has asked the Supreme Court to consider another judgment that concerns Apple's smartphone utility patents. This new appeal raises core questions on the law for determining whether a modification to an existing invention is too minor, or "obvious," to be deserving of patent protection—questions that are exceptionally important in the constantly evolving world of consumer electronics.
Please join us for a discussion on whether Apple's "slide-to-unlock" feature contains sufficient inventive spark to justify a patent, and an exploration of the potential consequences for consumers, competitors, and the innovation economy that would result if the lower court's decision is left standing.
Speakers include:
Ryan Clough (moderator) – General Counsel, Public Knowledge
Ellen Schrantz – Senior Director of Government Affairs & Counsel, the Internet Association
Carl Cecere – Attorney for the Hispanic Leadership Fund and the National Grange
Derek Dahlgren – Attorney, Rothwell, Figg, Ernst & Manbeck, PC
Matthew Levy – Patent Litigation Consulting Counsel, Wiley Rein LLP (former Patent Counsel at the Computer and Communications Industry Association)
Breakfast will be served. Space is limited. RSVP now!*
*Note: Due to new National Press Club security measures that went into effect on April 19, 2017, RSVPs are strongly encouraged. This will allow identification information to be entered into the system in advance of the event.
Image credit: Flickr user Dave Durden