Will the Obama Administration's Intellectual Property Czar Crush Internet Piracy?

Tuesday, September 14, 2010 from 8:00 AM to 10:00 AM (EDT)
Event Details
To Register for Future IP Breakfast Events Please go
to http://ipbreakfastseries.eventbrite.com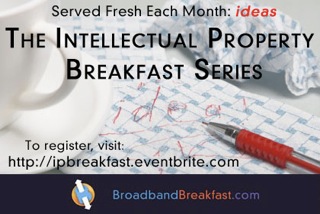 BroadbandBreakfast.com presents
The Intellectual Property Breakfast Club
Free Event
"Will the Obama Administration's Intellectual Property Czar
Crush Internet Piracy?"
For the first time, a presidential administration has prioritized enforcement of intellectual property rights by appointing a high-level administration official charged with coordinating policy and enforcement. How has Victoria Espinel, the U.S. Intellectual Property Enforcement Coordinator, done in her first year on the job? Will the Obama Administration be able to put a dent in Internet piracy? Join a wide-ranging discussion on international and domestic controversies surrounding intellectual property.

Now is an exciting time for copyright and patent experts to gather in a neutral forum to discuss the policy, business, legal and technological issues surrounding intellectual property on the internet. BroadbandBreakfast.com presents the monthly Intellectual Property Breakfast Club, meeting on the Second Tuesday of the month, to complement our successful Broadband Breakfast Club.
Intellectual property advocates, policy-makers, journalists, top officials and the general public, all seeking to trade insights on these important issues, are invited to attend this event of the BroadbandBreakfast.com, an online news service focusing on internet policy and intellectual property. Tickets to the event are FREE.
For News and Events on BroadbandBreakfast.com follow us at
http://www.twitter.com/broadbandcensus
Event Details
Title: Will the Obama Administration's Intellectual Property Czar Crush Internet Piracy?

Date: Tuesday, September 14, 2010, 8 a.m. - 10 a.m. 
Where: Clyde's of Gallery Place, 707 7th Street NW, Washington, DC 20001
The breakfast begins at 8 a.m., followed by a discussion, beginning shortly after 8:30 a.m. and ending by 10 a.m. 
Panelists:
Stevan D. Mitchell, Vice President, Intellectual Property Policy, The Entertainment Software Association (ESA)
At ESA Steve's responsibilities include overseeing matters of intellectual property, trade and technology policy. Previously Steve was Senior Counsel to the Computer Crime and Intellectual Property Section of the U.S. Department of Justice. Steve also served as a Member of the President's Commission on Critical Infrastructure Protection (PCCIP) where he conducted legal studies and recommendations. As a Trial Attorney with the Department of Justice, Steve litigated and provided oversight on cases involving illegal uses of technology. Steve also co-authored the second edition of the Department of Justice's intellectual property rights prosecution manual. Steve has drafted numerous legislative proposals on the investigation and prosecution of high-technology crime, including key portions of the "No Electronic Theft (NET) Act" of 1997. Steve has also represented the United States on official consultations and visits to countries including China, Mexico, Panama, Ukraine, Russia, Kuwait, Spain and Bangladesh. Steve has a JD from Florida State University.

Casey Rae-Hunter, Communications Director & Policy Strategist, Future of Music Coalition
Casey is a musician, recording engineer, music journalist and public policy wonk. He regularly speaks at universities and conferences on issues such as new business models for artists, telecommunications policy and intellectual property in the digital realm, including appearances at Georgetown Law, the University of Maryland Business School, Maryland Lawyers for the Arts, University of Buffalo and Syracuse University. He routinely works alongside leaders in the music, arts and performance sectors to bolster understanding of and engagement in key policy and technology issues, and has written dozens of articles on the impact of technology on the creative community. Casey serves on the Board of Directors of the Media & Democracy Coalition. He currently records and publishes under the moniker The Contrarian.
Gigi Sohn, President & Co-Founder, Public Knowledge
Gigi founded Public Knowledge in September 2001 as a way to protect the public interest in the emerging digital culture. She is also Senior Adjunct Fellow at the Silicon Flatirons Center for Law, Technology and Entrepreneurship at the University of Colorado and a Senior Fellow at the University of Melbourne Faculty of Law n Australia. Previously, Gigi served as a Project Specialist in the Ford Foundation's Media, Arts and Culture unit, as Executive Director of the Media Access Project and as a member of the Advisory Committee on the Public Interest Obligations of Digital Television Broadcasters. In May 2006, the Electronic Frontier Foundation gave her its Internet "Pioneer" Award. Gigi holds a B.S. from Boston University and a J.D. from the University of Pennsylvania.
Steve Tepp, Senior Director, Internet Counterfeiting and Piracy, Global Intellectual Property Center, U.S. Chamber of Commerce
Steve, who joined the Chamber in July 2010, is responsible for advancing efforts to engage Congress, the administration, law enforcement agencies and foreign governments toward reducing distribution of illicit digital content and counterfeit goods through the internet. Previously, Steve served as Senior Counsel for Policy and International Affairs at the U.S. Copyright Office, where he negotiated numerous free trade agreements and played a major role in drafting and negotiating the Anti-Counterfeiting Trade Agreement. Steve also had principle responsibility for all copyright matters in the Asia-Pacific and Latin America regions and litigated the U.S.-China IPR dispute before the World Trade Organization. He also worked on domestic legislation and litigated federal court cases. Steve co-authored the Copyright Office's Digital Millennium Copyright Act Section 104 Report to Congress (2001), as well as its 2003 and 2006 Section 1201 Rulemakings. Earlier in his career, Steve was an attorney for the U.S. Senate Judiciary Committee on the staff of the chairman, Senator Orrin Hatch (R-UT), specializing in intellectual property. Steve has taught copyright law at Georgetown University Law Center and George Mason University Law School. He has a JD from American University's Washington College of Law and an undergraduate degree from Colgate University.
Drew Clark, Chairman and Publisher, BroadbandBreakfast.com (Moderator)
The event will be hosted and moderated by Drew Clark, Chairman and Publisher, BroadbandBreakfast.com, a news and events company building a community around broadband stimulus, the national broadband plan, and intellectual property.  Drew has a long-standing reputation for fairness and depth in his reporting. He worked for the National Journal Group for eight years, ran the telecommunications and media ownership project of the Center for Public Integrity, and was Assistant Director of the Information Economy Project at George Mason University. He has written widely on the politics of telecom, media and technology for a variety of publications, including the Washington Post, GigaOm, Slate, and Ars Technica. Drew launched BroadbandCensus.com in January 2008 as a means of providing objective information about broadband speeds, prices, availability, reliability and competition.
This event is on the record and open to the public.
The Intellectual Property Breakfast Club is a "widely attended event" under House of Representatives Rule 25, clause 5(a)(4)(A)

-----

For individuals outside of Washington, or those whose schedule doesn't permit attendance in person, archived webcasts of Broadband Breakfast.com's events are available for free on BroadbandBreakfast.com

BroadbandBreakfast.com seeks sponsorship of our events from interested companies and organizations. We especially encourage organizations to sponsor a package of multiple events — such as one of our upcoming topical series. For details on sponsorship opportunities, please contact Sylvia Syracuse at 646-262-4630 or sylvia@broadbandcensus.com. The Broadband Breakfast.com is a program of Broadband Census News LLC.
Follow us on Twitter at http://www.twitter.com/broadbandcensus
__________________________________________________________________________________
The Intellectual Property Breakfast Club is Sponsored By:
When & Where

Clyde's of Gallery Place
707 7th Street NW
Washington, DC 20001


Tuesday, September 14, 2010 from 8:00 AM to 10:00 AM (EDT)
Add to my calendar
Organizer
BroadbandBreakfast.com
Introducing
the
'Intellectual Property Breakfast Club'
BroadbandBreakfast.com's
Latest Offering!
Since October 2008 BroadbandBreakfast.com has been bringing together top experts and policy-markets to share perspectives and debate on broadband policy at its successful Broadband Breakfast Club.
Now BroadbandBreakfast.com is privileged to offer that same service to Washington's intellectual property community. Please join us to discuss what are surely some of the most challenging and exciting legal questions of our day.
The Intellectual Property Breakfast Club is sponsored by: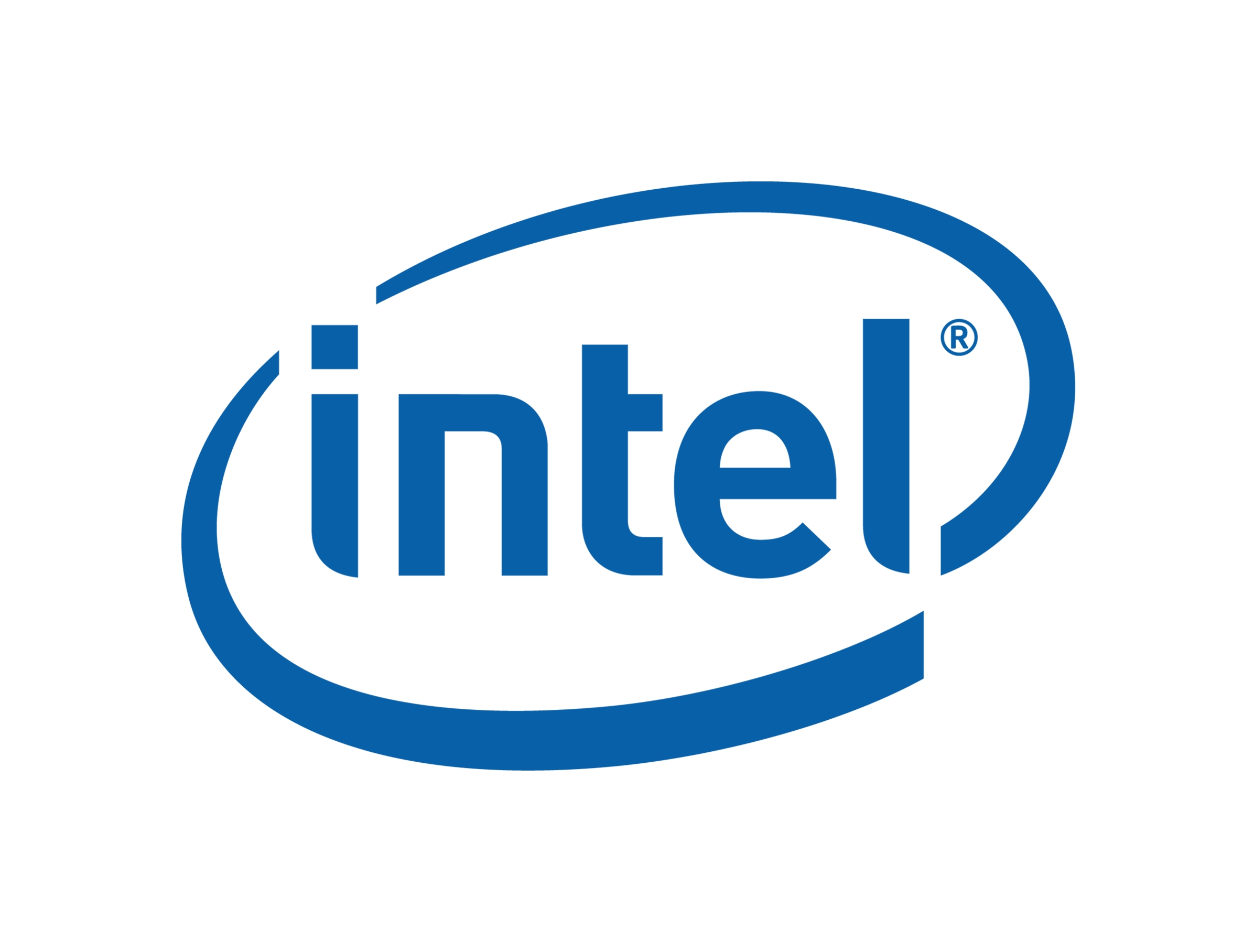 Will the Obama Administration's Intellectual Property Czar Crush Internet Piracy?