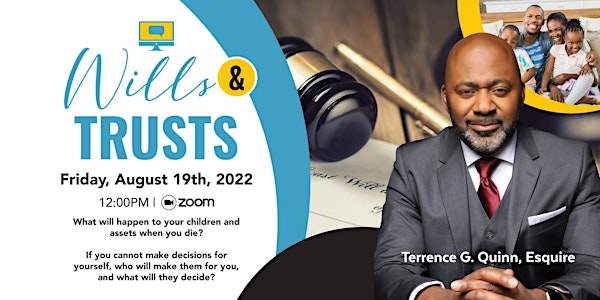 Will or Trust: What Do I Need?
A properly-drafted will or trust ensures that the assets that you have worked hard to acquire pass according to your wishes.
About this event
What will happen to my assets when I die? Who will make decisions for me if I become incompetent?
Our Wills and Trusts workshop is an engaging webinar aimed at helping you properly resolve the following questions:
(a) What will happen to your assets and family when God calls you home?
and
(b) If you suddenly could not make decisions for yourself, who would make decisions for you and what would they decide?
Studies show that 60% of people in America cannot answer these questions confidently. This seminar will equip you with information that will put you on track to moving into the 40% that has properly planned around these questions.
Register today, spread the word and come with many questions.
We want you to leave fully informed!