Will New Governance Rules Change the Japanese Boardroom?

Monday, February 27, 2017 from 12:30 PM to 2:00 PM (EST)
Event Details
CJEB welcomes you to a lunchtime "zadankai" seminar:
Will New Governance Rules Change the Japanese Boardroom?
featuring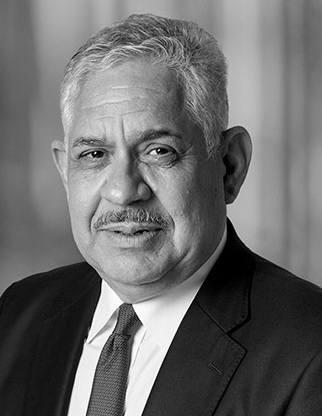 Arthur M. Mitchell
Senior Counselor, Tokyo
White & Case LLP
Moderated by
Alicia Ogawa
Director, Project on Japanese Corporate Governance and Stewardship; Senior Advisor
Center on Japanese Economy and Business, Columbia Business School

 Synopsis:
Corporate governance is a key issue in the U.S., the U.K., and many other countries. Should companies be run for the maximization of shareholder value? Should boards seek to balance the interests of a wide range of stakeholders? Since 2015, Japan's Prime Minister has made corporate governance a focus of his efforts to revitalize the Japanese economy. Arthur Mitchell is currently the first non-Japanese board member of the megabank Sumitomo Mitsui Financial Group. Mr. Mitchell will share his views on corporate governance reform in Japan and its affect on the Japanese boardroom. He will also touch upon the significant role of financial institutions in encouraging more open consultation with outside directors regarding corporate strategy, risk appetite, business planning, and capital allocation.
 Biography:
Mr. Arthur Mitchell, now a Senior Counselor at the White & Case Tokyo office, has over forty years of experience, much of it in Asia, and is one of the leading American lawyers specializing in investment and financing transactions around the world.
Prior to joining White & Case in September 2007, Arthur was General Counsel of the Asian Development Bank (ADB). Throughout his career, he has had extensive experience in:
• cross border M&A transactions
• project financing of large infrastructure projects (including manufacturing plants and real estate)
• negotiating the formation of incorporated and unincorporated joint ventures
• investments in and for private equity and other funds
• structuring cutting-edge financial products
• corporate governance initiatives
• disputes with government agencies


 Lunch will be served. Advance registration is required. *
General Contact: Emiko Mizumura, em2265@columbia.edu 
Media Contact: Ryoko Ogino, ro2213@columbia.edu

Please kindly note the following:
• Registration will begin at 12:00 pm. Doors will open at 12:15 pm. All guests must be seated by 12:30 pm.  
• Please arrive early as seating will be filled on a first-come, first-served basis. The registration does not guarantee your admission. 
• Your presence at this event indicates your willingness to appear in any photos as produced by CJEB. If this is an issue, please let us know. Thank you.
When & Where

Uris 330, Uris Hall, Columbia Business School
3022 Broadway
New York, NY 10027


Monday, February 27, 2017 from 12:30 PM to 2:00 PM (EST)
Add to my calendar
Organizer
Center on Japanese Economy and Business, Columbia Business School

Established at Columbia Business School in 1986 under the direction of Professor Hugh Patrick, the Center on Japanese Economy and Business (CJEB) promotes knowledge and understanding of Japanese business and economics in an international context. The Center is a research organization widely recognized for its international programs, which provide prominent speakers from the public and private sectors a forum for collaboration and reflection on Japan, the United States, and the global economy.

www.gsb.columbia.edu/cjeb
Will New Governance Rules Change the Japanese Boardroom?