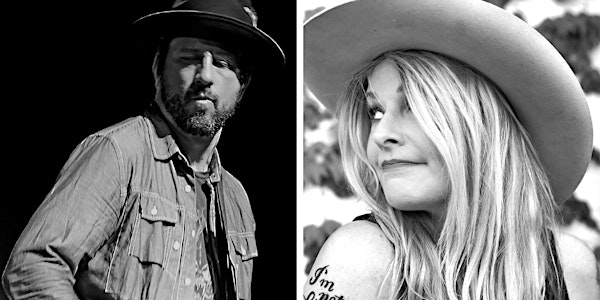 Will Hoge, Elizabeth Cook
Event Information
Performers
Will Hoge, Elizabeth Cook
Location
The Tin Pan
8982 Quioccasin Road
Richmond, VA 23229
Will Hoge and Elizabeth Cook appearing at The Tin Pan in Richmond, VA
About this event
Seating: We assign seats in order of when you purchase your tickets. All reservations are subject to a food and drink minimum of $13 per guest. We reserve the right to seat parties together at the same table in the event of a busy show.
Box Office: The Tin Pan charges lower fees for box office versus online sales. Our box office is open Mon-Sat 12PM-5PM. Please visit us during those hours or call 804-447-8189.
"Will Hoge didn't really need to release a new album in 2018. His most recent, Anchors, came out last August, reaching No. 6 on Billboard Heatseekers and the Top 20 on the Indie chart. He'd toured the United States and Europe, and could've settled in from there. But there was something he couldn't stop thinking about: his children.
Border police. Political corruption. Anti-intellectualism. Poverty. Gun control. A broken education system. Indifference to others' suffering. Each of these things weighed on Hoge, and he confronts them all head-on in My American Dream, which will come with a copy of the U.S. Constitution printed with the lyrics in both the LP and CD (out October 5th on Edlo/Thirty Tigers).
"Those things kept me up at night — and this record was less expensive than therapy," he says, laughing. "Silence couldn't be a part of my deal anymore." and Hoge dealt with his fears the only way he knows how, by making music. The result is the fiercest, angriest, and most heartfelt collection of songs he's released. Eight songs of rabble-rousing political commentary that turns a critical eye on the crisis of conscience and culture threatening to tear apart his country, the album is Hoge's impassioned portrait of what he holds dear — and what we all might risk losing.
Elizabeth Cook is a Nashville-based Singer Songwriter from Wildwood, Florida. As a critically acclaimed live act and recording artist, the New York Times lauds her "a sharp and surprising country singer". A veteran SiriusXM Outlaw Country Radio DJ, hosting her own show, Apron Strings, nationwide for the last 10 years, she is also a favorite of David Letterman, a regular performer on the Grand Ole Opry, and a frequent guest star on Adult Swim's long-running hit cartoon series "Squidbillies" on Cartoon Network.
In the words of the Drivin' and Cryin's legendary Kevn Kinney, "Elizabeth is so far ahead and under the radar you better have a supercharger for that fastback if you're going to catch up! Enjoy the ride…"
Performers
Will Hoge, Elizabeth Cook
Date and time
Location
The Tin Pan
8982 Quioccasin Road
Richmond, VA 23229