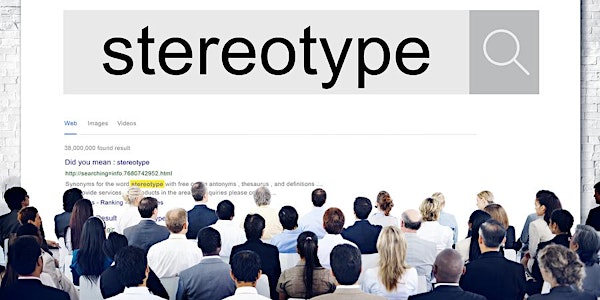 Will Bias Cost You Your Next Case? MCLE BIAS San Diego Law Library - Downto...
Location
San Diego Law Library - Downtown San Diego Location
1105 Front St.
San Diego, CA 92101
Description
1 Hour MCLE Bias Credit
Library members receive $5 off all classes. Simply enter the first 5 digits of the barcode from the back of your library card in the "Promotional Code" box. If you have trouble tracking down your card or the barcode, feel free to contact us.
About the Program
Bias is a human trait that exists in all people. Bias in the courtroom is a prevalent problem. The ability to recognize your biases and the biases of your opponent can save or lose your case.

Black's Law Dictionary, Tenth Edition identifies six types of bias in the courtroom. Not on the list of biases is "Expert Witness Bias." As a legal professional, it is your responsibility to recognize whether your expert witness is succumbing to unconscious biases that will be exposed in deposition or trial. We all have biases. Learn how to recognize and overcome yours to help deliver a foolproof testimony.

Examples of biases from real cases and personal experience are presented.

After this seminar, you will:

- Think differently about interpretation of evidence.
- Effectively recognize and reduce your biases.
- Know how to recognize and counter the biases of the opposition.
- Determine whether your forensic examiner's report is biased.
- Recognize the effects of bias on forensic examiners' opinions.
- Make implicit biases work in your favor.
- Learn how biases impact a juror's perspective.
About the Speaker
Mike Wakshull is a court-qualified forensic document examiner located in Temecula, CA. He partners with attorney clients to deliver results that often lead to early settlements in favor of the counsel who retained him. When cases go to trial, he presents them in jury-speak rather than techno-geek to educate the triers of fact. He applies his technical and science training to present a science-based approach to his opinions—a court requirement.
Mike has authored two books on the topic of forensic document examination. He has presented at several international forensics conferences. A member of several industry-related associations, he serves of the board of two. Mike has had forensic document examination cases from fourteen states.
Mike was chair of the 2012 National Association of Document Examiners conference, the 2014 Scientific Association of Forensic Examiners Conference, and the 2015 Forensic Expert Witness Association conference.
He has been qualified as an expert witness in California Superior Courts and Federal District Court, testifying in cases involving will contests, contract disputes and others. Questioned documents discovered include an altered deed, cut‐and‐paste signatures, altered mortgage documents, altered handwritten documents, electronic documents, and many other types of questioned documents. Mike is one of a handful of forensic document examiners with a graduate school certificate in forensic document examination from an accredited university.
Mike is a member of the National Speakers Association. He was an invited speaker at the annual conference of the National Association of Document Examiners (NADE), Association of Forensic Document Examiners (AFDE), World Congress of Forensics in Chongqing, China, National Institute of Standards and Technology (NIST), and others.
For more information, check out Q9 Consulting, Inc.
About Cancellations
To cancel your registration, please call (619) 531-3900. To receive a refund, you must notify us 72 hours in advance. Refunds may take up to 2 weeks to process.
Participant Release
This class may be recorded by LexVid and may be made publicly available online. Please note the release below.
Registrants for this class acknowledge that during the program their photographic or videographic images may be incidentally taken. Registrants agree that the submission of their registration for this class constitutes their written consent to the San Diego Law Library and LexVid Services, Inc. to such filming and/or recording to any use, in any and all media, of your appearance and voice for any purpose in connection with the video production of this class.
If you have any questions or concerns, do not hesitate to us at (619) 531-3900.