Description
Join us for this fun & productive party where we'll try out one of our most popular meal solutions and solve the question, "What's for dinner?!" This workshop includes full sized Wildtree products, prepped freezer bags, recipes, labels, and peace of mind knowing dinner is taken care of for the next few weeks! You will go home with plenty of leftover product to make your favorite meals again and even some side dishes!
Wildtree meals offer All-Natural and Organic cooking products with low sodium. low sugar, no msg, no preservatives, no dyes or GMO's! All Wildtree products are produced in a Peanut-free facility.
STEP 1: Register and pay here or register and pay directly to 212 Degrees of Wellness by Friday to save on admin fees no later than August 4th.
STEP 2: Come to the workshop where you will find your station all set up with Wildtree products and groceries provided by C&C Butcher. C&C Butcher will do ALL the protein and veggie prep and chopping for you! All you have to do is add your spice blends and sauces from your Wildtree kit into your prepped freezer bags. Each freezer meal bag will contain 4-6 adult servings.
STEP 3: Grab a bag from the freezer! Check your inventory and recipe packet for suggested side dishes, to really pull together a great meal!
Dinner prepping has never been easier! This is honestly the closest thing you and your friends will get to a personal chef. If you have any other questions that come up, please let us know!
Here is what we will be making. All of our recipes are Paleo Friendly and 20 in 30 challenge approved.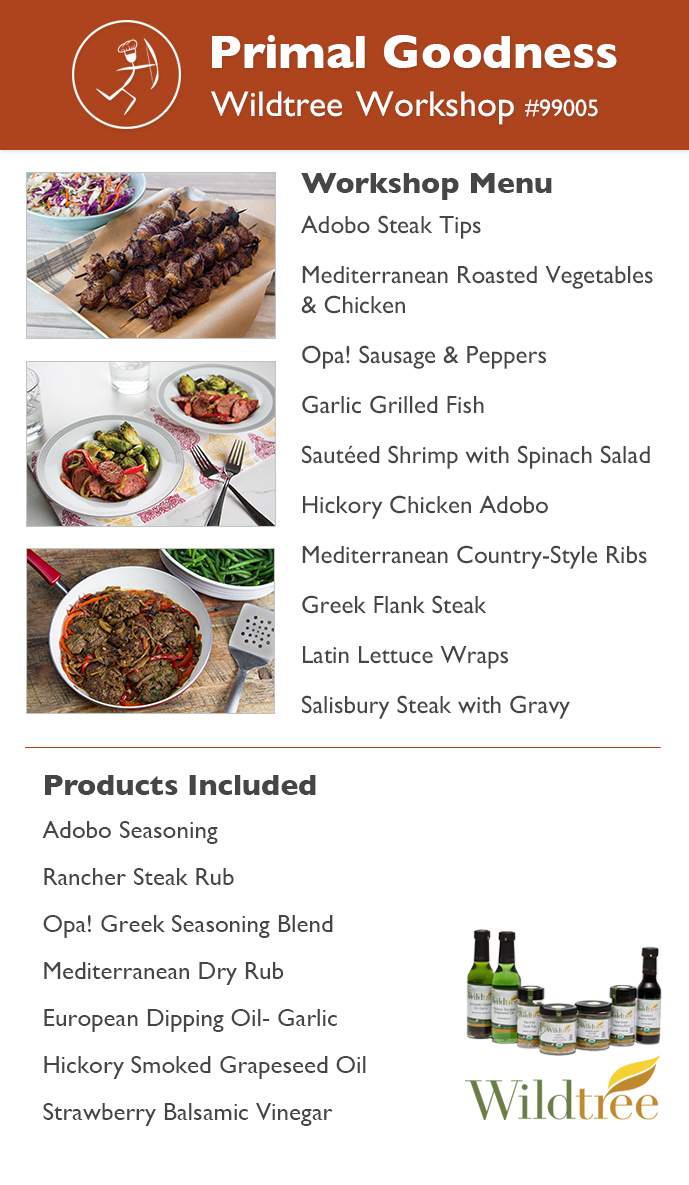 Check out how the workshop works on Youtube. Click here.
Date and Time
Location
Refund Policy