Description
2017 Wildfire Leadership Conference
Conference Schedule
Thursday, April 6th, 2017
2:00 pm - Situation Analyst Montana Users Group (Pre Conference)
Friday, April 7, 2017
8:00 am - Situation Analyst Montana User Training (Pre Conference)
2:00 pm - Wildland Fire Committee (Pre Conference)
4:00 pm - Era of Megafires (Conference Start)
5:30 pm - No Host Social & Hotel Dinner Special
Saturday, April 8, 2017
8:00 am - Lava Mountain Fire: Union Pass Subdivision Burnover
9:00 am - Home Ignition Zones
10:30 am - Break
11:00 am - State of DNRC
11:30 am - Legislative Updates
12:00 pm - Provided Lunch with State Forester & Association Business Meeting
1:30 pm - Fort McMurray Wildfires
2:30 pm - Break
3:00 pm - Fort McMurray Wildfires, Continued
4:00 pm - Break
4:15 pm - Recognition of Prior Learning, Task Books & Type 3 Quals
4:45 pm - Daily Wrap Up
Sunday, April 9, 2017
8:00 am - Grant Opportunities
8:30 am - Incident Escalation Panel
10:00 am - Break
10:30 am - Montana Evacuation Standardization
11:30 am - Conference Wrap Up
Download Conference Brochure Here
---
---
Venue and Lodging
Bozeman Hilton Garden Inn
(406) 582-9900
Gov't Rate Room Block until 3/8/17 under "Montana County Fire Wardens Assoc."
---
---
Session Descriptions
Wildland Fire Committee - The Wildland Fire Committee is made up of representatives from DNRC, Fire Chiefs and Fire Wardens that meet monthly. The committee provides a forum to discuss, and work through, issues that affect state and local wildfire suppression. This is an in person session that is open to anyone to attend.
Era of Megafires - The Wildfire Project is a 60-minute, multi-media, traveling presentation hosted by Dr. Paul Hessburg (Pacific Northwest Research Station and the University of Washington), who has conducted fire and landscape ecology research for more than 27 years. The presented material comes in the form of fast-moving, short, topic-based talks interspersed with compelling video vignettes and features the work of wildfire photographer, John Marshall. Think TedX mixed with snappy documentary shorts and amazing photography. The videos are created by, award-winning documentary film company, North 40 Productions, of Wenatchee, WA. http://www.north40productions.com/wildfire/. This presentation will be followed by a no host social.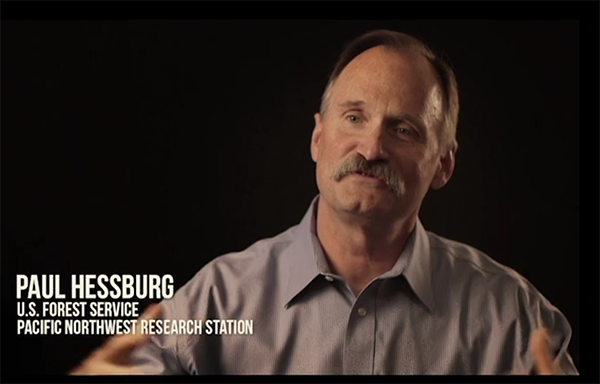 Lava Mountain Fire: Union Pass Subdivision burnover - The Union Pass Subdivision sits West of Dubois, WY on the top of a ridge in beetle killed pine. Due to the location and access issues this was one of the original Fremont County Firewise Communities. Extensive work and planning had been completed in the community many years prior to the start of the Lava Mountain Fire in 2016. Fremont County Fire Chief Craig Haslam will talk about the community before, during and after the fire burned through it. View footage of Lava Mountain Fire.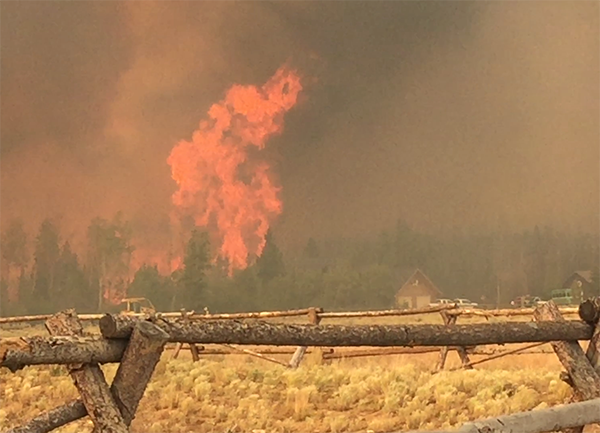 Home Ignition Zones - Jack Cohen, Rocky Mountain Research Station (ret.), will present on how homes catch fire and burn during a wildfire. Join Jack to hear about his decades of research on wildfire and learn the factors that influence how homes burn and how that can be mitigated. Watch Jack talk about Home Ignition Zones.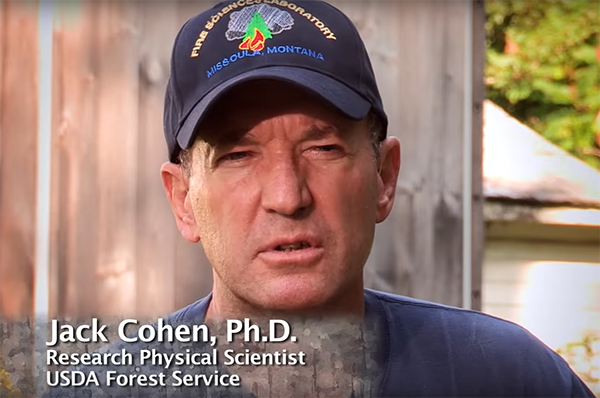 State of DNRC - Join Mike DeGrosky, Chief of Fire and Aviation, in a discussion about DNRC's Fire and Aviation Program. Mike will talk about 2016, program updates, and what is in store for 2017 and beyond.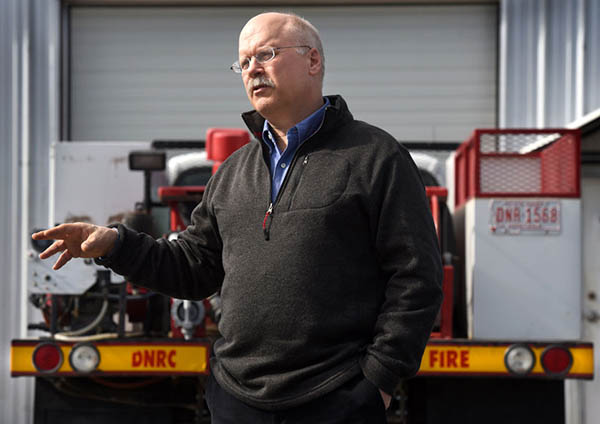 Legislative Update - Panel presentation on what came out of the 2017 Montana Legislative Session in relation to wildfire.
DNRC: 2017-2019 - Montana State Forester Bob Harrington will join us during lunch to talk about what the next state bieunium will bring us. Bob has spent his career with DNRC and prior to becoming state forester in 2003 was an active member on Northern Rockies Incident Management Teams.
Business Meeting - Montana County Fire Warden's will hold the Association Business Meeting during the provided lunch. The business meeting will provide updates on committee assignments as well as election of the 2017-2019 executive board.
Fort McMurray Wildfires - In 2016 wildfires driven by strong winds started outside Fort McMurray, AB. Ultimately they burned 2,400 buildings, burned 1,500,000 acres and forced the evacuation of 80,000 people in remote northern Alberta resulting in the costliest disaster in Canadian history. Join the Alberta Wildfire Management Branch in learning about the complexities of managing this incident with a focus on the political, social, and coordination factors. Watch CBC special on Fort McMurray.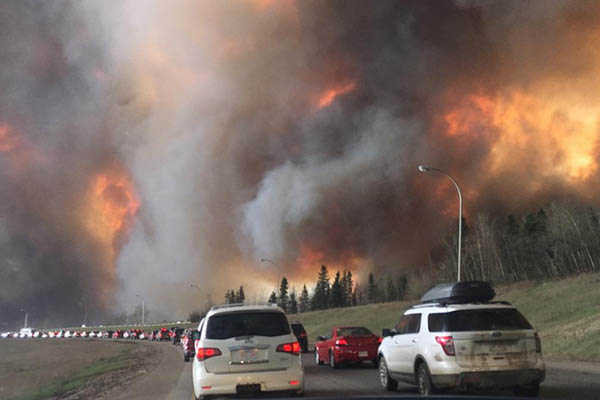 Recignition of Prior Learning, PTBs & Type 3 Quals - A lot of things are changing with training and qualifications in both Montana and beyond. DNRC's Training Officer Paul Fieldhouse will provide us an update on 3 important programs. Paul will cover DNRC's implementation of Recognition of Prior Learning here in Montana as well as how the various types of Position Task Books meld with each other. Paul will also update us on proposed changes by the National Wildfire Coordinating Group on Type 3 Qualifications.
Grant Opportunities - A panel will provide a quick update on available funding resources and what you need to know about them.
Incident Escalation Panel - Principal players from the Bierney Creek, Roaring Lion, and Boundary Fires will present on their incidents and some key considerations for escalating incidents. All three incidents occurred in Montana this past summer and required extensive coordination to manage the incidents with numerous values at risk.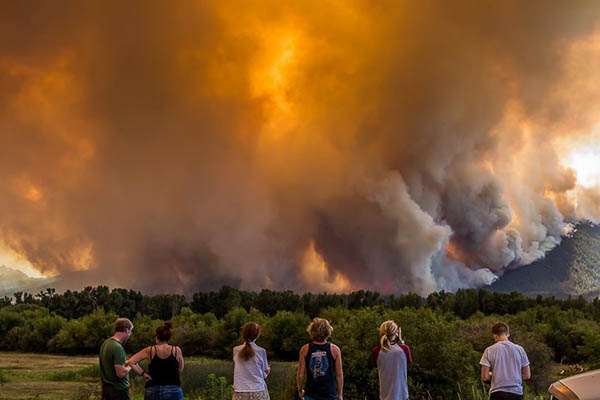 Montana Evacuation Standardization - Many communities have experienced confusion with evacuation language during fire season when media reports on multiple wildfires in different communities that may be using different language. Join Montana Sheriff's and Peace Officers Association in the beginning of a discussion about Montana working towards common evacuation terminology.