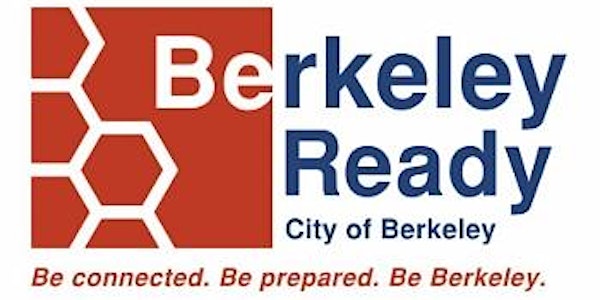 Wildfire Evacuation Workshop: Building Your Fire Weather Plan
A Household Fire Weather Plan will help residents make important decisions about how your household will stay safe during wildfire season.
About this event
Wildfires are now more frequent, destructive, and fast-moving than ever. Berkeley residents must change how we prepare and respond.
This workshop will focus on the Household Fire Weather Plan. Participants should complete their Household Fire Weather Plan with their family before the workshop. During the workshop we will discuss ways we can all improve our household's customized plans for what to do during fire weather and wildfire evacuations.
Please direct any questions to the Office of Emergency Services at (510) 812-9519.
Prior to the workshop:
1. Visit the City's wildfire preparedness website at the URL below.
https://www.cityofberkeley.info/wildfire/
2. Watch the five videos in the Wildfire Readiness Video Series below or at this URL:
https://www.youtube.com/playlist?list=PL1mNArpxhOjr2W_0fwKeleZd7VcM1Hnkx
3. Download and fill out your step-by-step guide to creating your household fire weather plan at the URL below.
https://www.cityofberkeley.info/uploadedFiles/Fire/Level_3_-_General/berkeley-fire-weather-planning-tool.pdf