WILDERNESS FIRST RESPONDER COURSE -- DECEMBER 27, 2021 - JANUARY 5, 2022 -- Hosted by NOLS Wilderness Medicine and IslandWood
About this event
WILDERNESS FIRST RESPONDER COURSE
DECEMBER 27, 2021 - JANUARY 5, 2022
Hosted by NOLS Wilderness Medicine and IslandWood
To register for your course, click the green Register button, on the right.
COURSE DESCRIPTION
The Wilderness First Responder course is essential if you work or recreate in the outdoors or in other austere environments where access to medical care is delayed or communication is unreliable. It is the industry standard for professional guides, trip leaders, search and rescue team members, outdoor recreationists, and international travelers. Upon completion, you will be able to conduct a thorough physical exam, obtain a patient history, assess vital signs, provide emergency care in the wilderness, and make crucial evacuation decisions. During this fast-paced, engaging course, you will spend half your time practicing skills and participating in realistic scenarios, including a full-scale night mock rescue.
NOLS Wilderness Medicine's nationally recognized curriculum encompasses a wide range of topics including long-term patient care, wound management, selective spine immobilization, reducing dislocations, litter packaging, and epinephrine administration. Dynamic educators who have practiced medicine in both wilderness and urban environments will teach you skills and protocols to step forward in an emergency, and you will finish the intensive 80-hour course with the tools and confidence to manage patients in the backcountry for multiple days.
Upon successful course completion, you will earn the following NOLS Wilderness Medicine certifications: Wilderness First Responder, Adult and Child CPR & Airway Management, and Epinephrine Auto-injector.
COURSE OUTLINE
For the full course outline, see the NOLS WFR Course Outline pdf.
CLASS FORMAT AND PERSONAL PREPAREDNESS
Course days run from 8:00 a.m. to 5:00 p.m., with two additional evening sessions. Ten-day courses will include a day off; nine-day courses will not. The class format is classroom lectures integrated with practical scenarios, case studies, and skills practice sessions. Attendance is required at all classes.
Scenarios and practice sessions will take place both inside and outside. Bring outdoor clothing appropriate for lying on the potentially wet, snowy, or cold ground playing the role of both rescuer and patient. Frequently stage (moulage) blood and make-up are used to enhance the realism of a scenario. The classroom environment generally lends itself to a pair of comfy shoes or slippers and a camp chair. A 4-hour evening, outdoor mock rescue is part of the curriculum; dress accordingly.
PACKING CHECKLIST
We encourage guests to bring their own toiletries and items that will make your stay more comfortable. If you forget something, our Gift Shop sells a small variety of sundries.
Notebook and pencil or pen
Watch with second hand or digital second
Sunglasses and hat
Water bottle 
Headlamp
Light day pack
Waterproof outerwear top and bottom
Light hiking boots or sturdy shoes
Clothing layers that allow you to be comfortable in a variety of weather options 
Slippers or comfortable shoes for classroom time (optional)
Camp chair for classroom time (optional)
Insect repellent
Luggage that can be rolled easily or carried backpack-style (porter service is not provided and our lodges are set back from the parking lot)
Personal Toiletries
REGISTRATION AND PROGRAM PAYMENT
The program fee includes instruction, textbooks, equipment use, certification, and continuing education credits. A full refund will be given if we need to cancel the course for any reason. Course Cost:
$950 - Basic Package (includes program fee and lunches)
OR
$1,850.00 - Full Package (includes program fee, lodging and all meals)
NOLS WILDERNESS MEDICINE STUDENT AGREEMENT
Please download this agreement and read it carefully as it affects your legal rights:
Bring the two-page signed document to the first day of the course. If you are a minor, a parent or guardian must sign the document as well. Without a signed document, you cannot participate in the course. NOLS Wilderness Medicine participants, including minors, will have unsupervised free time throughout the course. Any activities during the free time are not part of NOLS Wilderness Medicine program and are at the sole risk of the participant.
COVID-19 Guidelines
Vaccination is required for all students, faculty and staff and student vaccination status is required at check in.
The following criteria will be used:
Any COVID-19 vaccine approved by the World Health Organization (WHO) is an acceptable vaccine for the purposes of this policy.
Students will show either a physical copy or an image of their vaccination record
Students who do not provide appropriate documentation will not be allowed to attend class until documentation is provided.
There are exemptions to this policy based on the following:
Disability or documented medical contraindications to vaccines may allow an individual to be exempt from this requirement.
Sincerely held religious beliefs, practices or observances that preclude vaccination may allow an individual to be exempt from this requirement.
There are no exemption for students on WEMT courses due to healthcare facility requirements.
The procedures for seeking an exemption can be found in the NOLS policy guidelines
ISLANDWOOD CANCELLATION POLICY
If you cancel or withdraw from the course:
Greater than or equal to 90 days prior to the course start date, IslandWood will retain 10% of the registration fee. The remainder of tuition collected to date will be refunded.
Greater than 60 days but less than 90 days prior to the course start date, IslandWood will retain 30% of the registration fee. The remainder of tuition collected to date will be refunded.
Greater than 30 days but less than 60 days prior to the course start date, IslandWood will retain 40% of the registration fee. The remainder of tuition collected to date will be refunded.
Less than 30 days prior to the course start date, IslandWood will retain 80% of the registration fee. The remainder of tuition collected to date will be refunded.
Once the course begins, no refunds will be awarded. All course registrations are non-transferable.
GUEST ARRIVAL & DEPARTURE
When planning your trip to IslandWood, please ensure that your travel arrangements allow you to arrive within the below time frame.
BASIC PACKAGE: Check-in is Friday, December 27th, 2021 at 7:45 AM. Check-out is Sunday, January 5th, 2022 at 5:00 PM.
FULL PACKAGE: IslandWood is open for overnight guest arrivals and lodge check-in on Thursday, December 26th, 2021 from 4:00 PM - 10:00PM. Lodge check-out is at 11:00AM on Sunday, January 5th, 2022. Class ends at 5PM.
GUEST ACCOMMODATIONS AT ISLANDWOOD
BASIC PACKAGE: - no guest accommodation -
FULL PACKAGE: Guests with overnight lodging at Islandwood will be in Northwest-style lodges. All guest rooms have a private bathroom and shower. Each lodge contains a spacious log-beam great room with a stone fireplace and cozy seating areas.
FOOD & BEVERAGE
IslandWood accommodates all dietary restrictions and allergies. We do not allow outside food and beverage, including alcohol, to be brought into the facility. Please note IslandWood does not have an on-site restaurant and operates as a banquet facility with pre-scheduled group meals.
BASIC PACKAGE: Includes Lunch during all Course days
FULL PACKAGE: Includes Breakfast, Lunch, and Dinner during all Course days
ABOUT ISLANDWOOD 
IslandWood was founded in 1999 as an environmental learning center created to improve access to meaningful, nature-based learning experiences for our region's children. In the nearly two decades since, we have expanded the ways our work is advancing innovative and inclusive education that fosters greater environmental health, a sustainable future, and social and ecological wellbeing for all.
Our place-based, experiential learning programs offered on our 250-acre campus on Bainbridge Island, in Seattle neighborhoods, and at the King County Brightwater Center serve more than 10,000 students every year. We have deepened our impact by co-developing science curriculum for Seattle Public Schools, providing teacher training in Next Generation Science Standards, offering two innovative Master's level graduate programs in education, through policy engagement and authentic community partnerships, and with our Nature Passport app.
We are also a resource and gathering space for community-building and education, offering summer day camps; free and low-cost community programs; and conferences and retreat services for non-profits and corporations.
IslandWood is a registered 501(c)3 charitable organization.
VIRTUAL TOUR: IslandWood Virtual Tour
INTERNET & CELL PHONE SERVICE
Free wireless internet is available throughout our campus in our main spaces including our Dining Hall and lodges. No password is needed. Cell phone reception can be spotty. Cell users with AT&T will not have cell service on campus. QUESTIONS?
Call IslandWood's front desk at 206-855-4300. Email IslandWood's Sales Team at EventSales@islandwood.org.
For more information about IslandWood please visit our website at www.islandwood.org.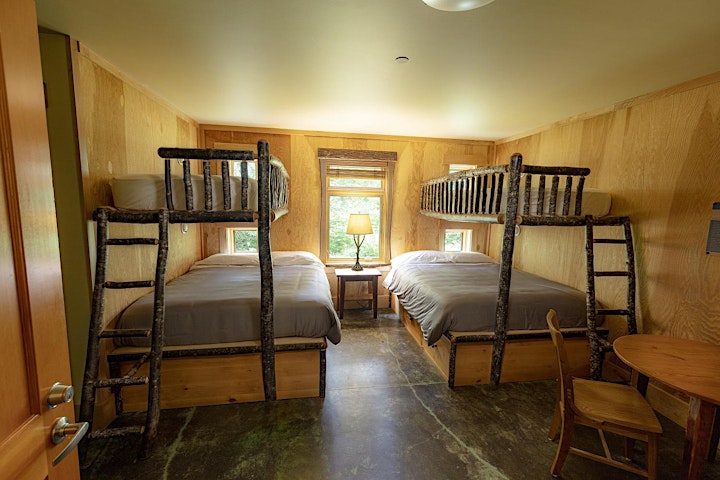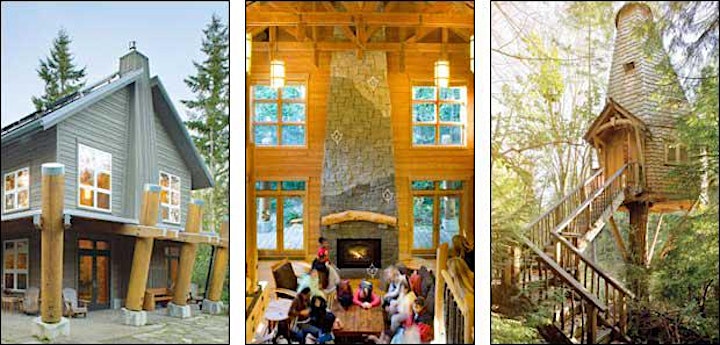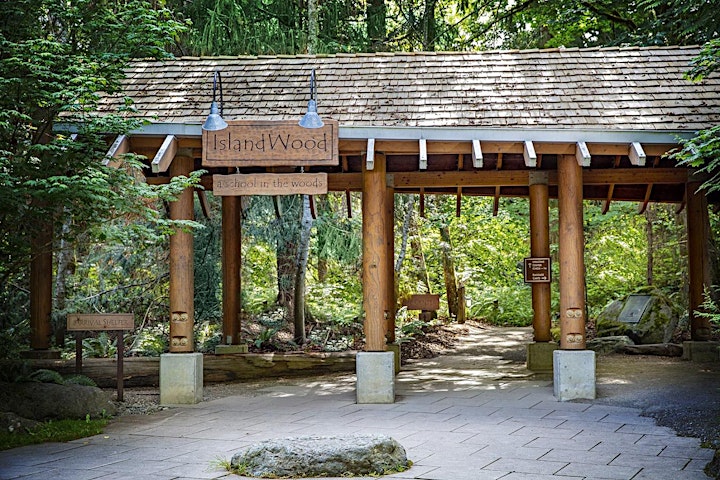 Organizer of Wilderness First Responder Course 12/27/2021-1/5/2022