Wilderness First Responder - Basic Wilderness Life Support Certification an...
Description
PLEASE NOTE:
DUE TO SEVERAL REQUESTS, WE HAVE ADDED BLS/CPR TRAINING AND CERTIFICATION AT NO ADDITIONAL COST! THE COURSE WORK AND WRITTEN TEST WILL BE ONLINE AND THE SKILLS TRAINING/TESTING WILL BE THURSDAY, OCTOBER 17 AT 7PM AT METROHEALTH HOSPITAL. PLEASE EMAIL MEL OAKLEY AT MEL@BADDAYINDUSTRIES.COM FOR ACCESS TO THE COURSE IF NEEDED.
IN ADDITION, WE HAVE LOWERED THE RECERTIFICATION COURSE TO $300!
Summary:
Wilderness First Responder (WFR) / Basic Wilderness Life Support (BWLS) is the definitive medical training and leadership course for wilderness professionals, leaders, and outdoor enthusiasts.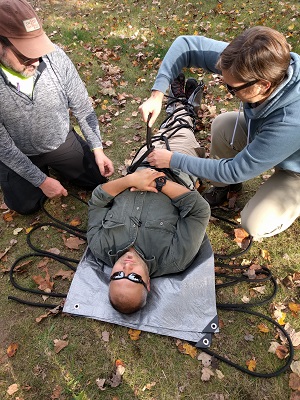 The University of Utah School of Medicine's evidenced based curriculum has been a standard course for the outdoor professional since 1984. WFR is often a pre-requisite for any professional positions that involve work in the outdoors. The certification is valid for three years.
This course is offering both full certification and recertification. The full certification course is the full five days and the recertification will be the final 3 days. See below
Description:
This WFR course is ideal training for leaders in an austere environments. This course is principally geared toward participants with minimal previous medical experience, however, many students are outdoor professionals like park rangers, outdoor educators, guides, climbing instructors, SAR teams, and those involved in humanitarian efforts. This course will also benefit any individuals who participate in outdoor activities.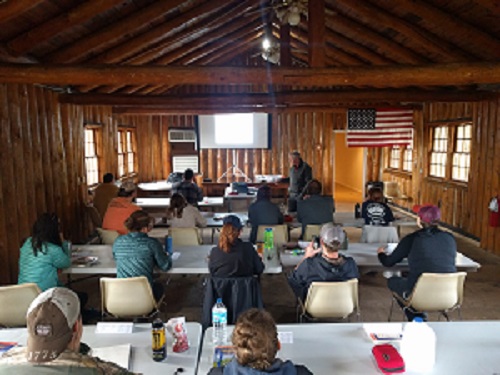 This is an 80-hour course comprised of didactic, hands-on, and scenario-based application modules. In order to accommodate those with tight schedules, this course is being offered in 5 full, as opposed to 7, days. There will be pre-course materials as well as a reading assignments prior to the course.
Course Syllabus:
This WFR course is very comprehensive and taught by the experienced outdoor leaders, international educators, highly trained first responders, and wilderness medical professionals of Bad Day Industries and the Fortune Bay Expedition Team.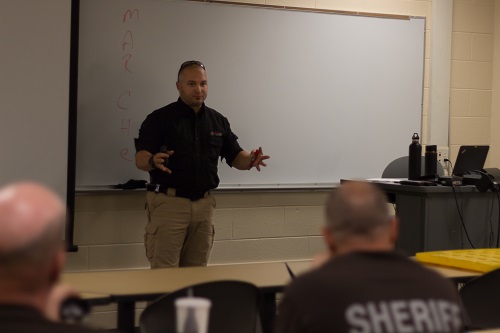 This course will teach systematic thinking for assessing and documenting decisions and plans; covering the following general precepts:
Prevention and Risk mitigation
Situational Awareness
Scene Assessment
Patient Assessment
Medical Treatment and Improvisation
Patient packaging and transport
Extrication/Evacuation planning
Specific medical topics will include:
Managing general medical ailments and acute illness
Responding to trauma
Recognizing and treating shock
Management of musculoskeletal injuries strains, sprains, dislocations, and fractures
Prevention and treatment of blood-borne pathogens and infectious diseases
Management of suspected head and spinal cord injuries
Pre-requisites:
Wilderness First Aid is recommended but not required
CPR (Health Care Provider – BLS) is required and is being offered as a pre-course supplement.
Completion of pre-course materials and reading
IF YOU ARE RECERTIFYING, YOU WILL NEED TO SHOW PROOF OF YOUR VALID CERTIFICATION. YOUR CERTIFICATION NEEDS TO VALID AT LEAST THOUGH OCTOBER 18, 2019. You will be asked to send proof via email before the course.
In order to accomodate both full certification and recertification, the course is broken into 2 parts:
The full certification class will start at 8:00 am on Wednesday, October 16 at Metro Health Hospital. The course will move to a wilderness location near White Cloud, Michigan on Friday, October 18 in the afteroon.
The recertification class will begin at 8:00 am on Firday, October 18 at the wilderness location near White Clouad, Michigan.
Both classes will converge during the afternoon of Friday, October 18 for the hands on, practical, and scenario based learning.
Hotel accommodations are available on the Metr Health Village campus. Rustic camping is available on site in White Cload Michigan.
Specific details, prerequisite materials, and exact locations will be provide for those who register for the class. Please reach out with any clarifying questions.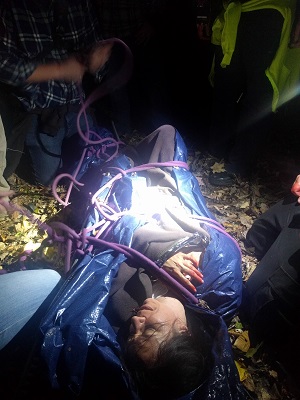 Questions? Email the Instructor.