About this Event
WILDERADO
An arrestingconfluenceof soaring melodies, lush harmonies, and driving indie rock, the EP is the band'smost collaborative work yet, bearingthe distinctive writing influence and unique sonic sensibilities of all four members(lead singer/guitarist Max Rainer, bassist/vocalist Colton Dearing, guitarist/vocalist Tyler Wimpee, and drummerJustin Kila).Recorded with production mastermind Phil Ek (Father John Misty, Fleet Foxes), 'Favors' marks the dawn of a new era forTulsa rockers Wilderado,as their already-epic sound pushes into more nuanced and mature territory than ever before. From the slow-and-steady build of 'You Don't Love Me" to the explosive power "Siren," the collection elevates the grandeur and drama of the band's arrangements without sacrificing any of the grit or muscle behind it. "We wanted big guitars, big cymbals, big drums, big vocals, but we still wanted it to come across pretty," explains Rainer.Indeed, beauty is the EP's hallmark: the beauty of radical honesty, the beauty of self-actualization, the beauty of metamorphosis.The songs offer up candid slices of self-reflection, unafraid look critically in the mirror as they juxtapose magnificent musical arrangements with lacerating lyrics and heartrending deliveries, but ultimately, they're not about judgment at all. Instead, the music celebrates the growth that comes from turning weakness into strength, from pushing beyond the boundaries what previouslys eemed possible in order to fully become yourself.'Favors' follows a pair of EPs—'Misty Shrub' and 'Latigo'—and a collection of singles released to widespread critical acclaim, with Consequence of Sound hailing Wilderado's musicas "glorious" and Paste lauding its "South-Central Americana-meets-Laurel Canyon vibe." Praise across the pond was similarly effusive, with NME highlightingthe band's"impressive harmonies" and Clash falling for their "natural grace." Thetunesracked up more than 15million streams on Spotify and helped the group earn festival performances from Bonnaroo to Sasquatchin addition to dates with Band of Horses, Lindsey Buckingham & Christine McVie, Judah & The Lion, and more.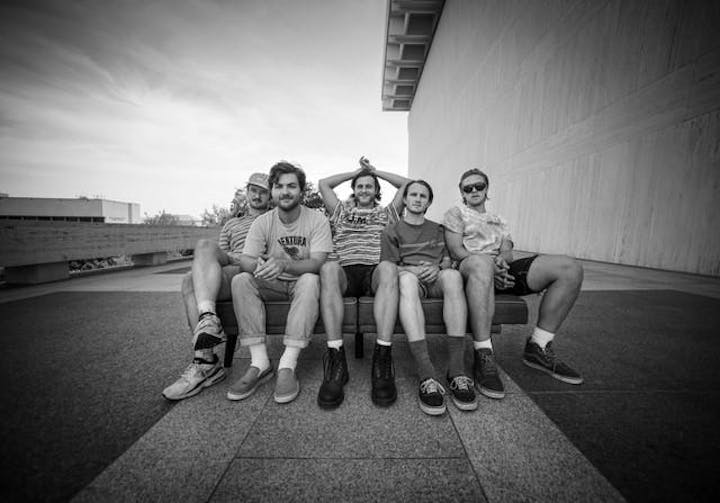 DUNCAN FELLOWS
On the sweltering, quiet corner of Duncan Lane there stood a wide one-story house with six bedrooms and fourteen inhabitants. During the summer of 2012 the house's AC system failed, leaving the residents languid and dazed. The landlordwas of disconnected affect and refused to repair the life-giving rotating fan... thus, great strife befell the house. Roaches began an invasion of the east wing, advancing at great speed to the kitchen trash. It was here that Colin Harman and Cullen Trevino first met and began to write songs. Not long after, the band Duncan Fellows formed.After independently releasing two EPs, Twelve Months Older (2013) and Marrow (2015), the Fellows hit the road with Houndmouth through the southeast and Joseph on a run of sold out dates along the west coast. Eager to release new music, DF went into the studio in early 2017 to record their debut LP Both Sides of the Ceiling, resulting in a multidimensional shift both sonically and personally for the band.The release of Both Sides of the Ceiling in August 2017 revealed a fresh upbeat sound that catapulted them to the forefront of the Austin indie music scene. Rooted in catchy riffs and candid harmonies, their newfound sound has seen airplay on hometown favorite KUTX as well as Spotify's Feel Good Indie Rock playlist with nearly a million followers. Fan favorite and lead single "Fresh Squeezed" packed a punch on streaming platforms garneringover a million plays, showcasing the band's versatility from contemplative to tongue-in-cheek lyricism.Theireffortlessly charismatic stagepresence and high energy sets led to a U.S. tour with Middle Kids in addition to their massive debut at hometown music festival Austin City Limits 2018. Riding off of the success of Both Sides of theCeiling,they hit the road with Post Animal + Ron Gallo in February 2019 and plan to continue touring and release new music in the Spring.
6 TICKET LIMIT PER CUSTOMER. YOUR NAME, CREDIT CARD, ADDRESS, AND EMAIL ADDRESS WILL BE VERIFIED. EVENTBRITE AND STATESIDE PRESENTS/VALLEY BAR RESERVE THE RIGHT TO CANCEL ANY ORDERS IN EXCESS OF THE STATED TICKET LIMIT.
ANY TICKETS SUSPECTED OF BEING PURCHASED FOR THE SOLE PURPOSE OF RESELLING CAN BE CANCELLED AT THE DISCRETION OF STATESIDE PRESENTS/VALLEY BAR/EVENTBRITE.
Please note that if there is no PDF or Barcode attached to your confirmation email, tickets will not be available to download or in the app until 24-hours prior to show date.
Support acts are subject to change. No refunds.
The maximum number of tickets per purchase for each event is the maximum number permitted per customer purchase. Your name, credit card, address, and email address will be verified. Stateside Presents reserve the right to cancel any orders in excess of the stated ticket limit.
Ticket resale is strictly prohibited. Any tickets suspected of being purchased for the sole purpose of reselling can be cancelled at the discretion of Stateside Presents.