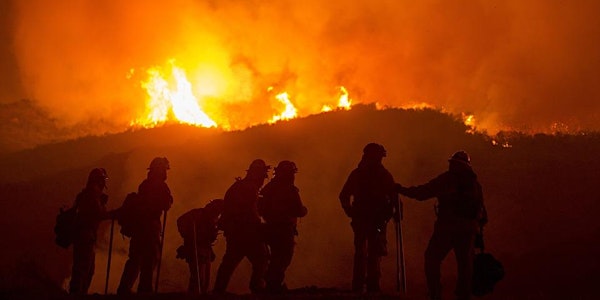 Wilder than Wild Film Screening and Panel Discussion
Location
Nevada Theatre
401 Broad Street
Nevada City, CA 95959
Description
UPDATE: 3/4/2019 @ 12:40 P.M.

Tickets may be sold out, but you can still view the films and discussion panel. Thanks to the generosity of filmmakers Joe Flannery (Fire and Forest Health) and Kevin White and Stephen Most (Wilder than Wild) we are able to make these films available to you for one night only.

At 5:15 PST, watch the films at https://nevadacountytv.org or on Nevada County Media Public Access Channel 18. After the films, live coverage of the discussion panel will be available on YubaNet, KVMR 89.5FM & 105.1FM, KNCO Newstalk 830, and The Union.


---
Join Nevada County Resource Conservation District and County of Nevada Office of Emergency Services for a FREE film screening and panel discussion at the Nevada Theatre on the evening of March 6th.
View Fire and Forest Health: Your Tahoe National Forest alongside the timely Wilder than Wild: Fire, Forest and the Future. After the films, the community is invited to join in the ongoing conversation around the new reality of living with fire in the wildland urban interface. Panelists represent a diverse cross-section of the wildfire prevention community including: CAL FIRE, Fire Safe Council of Nevada County, Nevada County Office of Emergency Services, Nevada County Resource Conservation District, Pacific Gas and Electric Company, Tahoe National Forest and University of California Cooperative Extension. The panel discussion will be moderated by Yubanet Co-founder, Pascale Fusshoeller.
Agenda
Doors open at 4:45pm.
Films will begin promptly at 5:15pm
Intermission will take place at 6:25pm
The panel discussion will follow the films and begin at 6:45pm.
Space is limited, please register to secure your ticket. Watch the film on Nevada County Media Channel 18. Live, community-wide, panel coverage will be available on KNCO, KVMR, YubaNet and The Union.
About the Films
Fire and Forest Health: Your Tahoe National Forest is an 11-minute film about the Tahoe National Forest, and how wildland firefighters prepare for yet another fire season. This film captures that wildland firefighters aren't the only Tahoe National Forest employees trying to stop catastrophic wildfires and increase forest health. This film explores why our forests have changed and what's being done to reverse this trend.
Wilder than Wild: Fire, Forests, and the Future is a one-hour documentary that reveals how fire suppression and climate change have exposed Western forests to large, high severity wildfires, while greenhouse gases released from these fires contribute to global warming. This vicious cycle jeopardizes our forests and affects us all with extreme weather and more wildfires, some of which are now entering highly populated wildland-urban areas.
There is much at stake. Landscapes that store water and carbon, produce oxygen, and feed and shelter a diversity of wildlife are at risk. "We are losing forests at a rate which is causing them to be a contributor to the problem of global warming," says Mary Nichols, Chair of the California Air Resources Board. According to fire historian Stephen Pyne, "Forests should be renewable, but with climate change and all the other problems that are going with it, we could see a large-scale conversion of forest – the equivalent of clearing it."
Highlighting these issues with personal experience, filmmaker Kevin White takes us on a journey from the Rim Fire of 2013, which burned 257,000 acres in the central Sierra, to the wine country wildfires of 2017, which destroyed 9,000 buildings and killed 44 people. Along the way, we learn how the proactive use of prescribed fire can reduce reliance on reactive fire suppression, we see a California tribe renew their tradition of cultural fire, and we meet stakeholder groups working with scientists and resource managers to build consensus on how to restore and manage the lands we love and depend on.