Description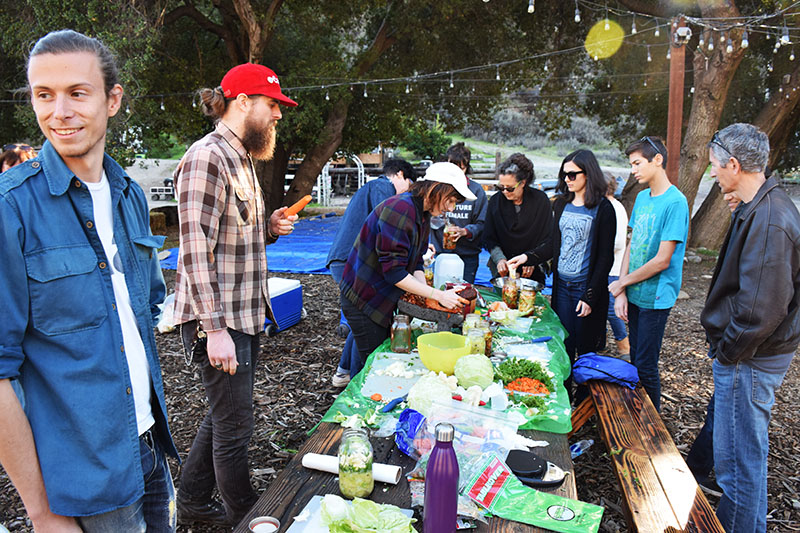 Wilder Fermentation + Plants Walk
(Basic sauerkraut and kimchi types ferments)
Includes plants identification walk and food tasting.
Sunday - September 23
Learn how to create delicious fermented food and condiments.
Fermentation is one of the easiest way to preserve food but it's also super healthy for you. You don't need anything special to do it – just plants and salt.
The amount of delicious condiments you can make using fermentation is actually mind boggling, from simple sauerkraut to kimchi, salad condiments and even hot sauces. In this workshop, I will teach you how to make basic ferments, ensure food safety and, even if you're already experienced, I will show you how to bring your ferments to the next level by mixing spices, aromatic herbs, seeds, even wild plants.
I will even show you my little trick on how to create ferments that everyone (even those who usually don't like sour flavors) will appreciate.
If you are into health and flavors or want to learn how to preserve food from a gourmet perspective, this workshop is for you!
This is a very fun hands-on workshop – bring a jar with you and you'll get to take your tasty creation home.
This workshop also includes an educational plants identification walk (edible and medicinal) and some (fermented) food tasting.
We meet in front of a place called Reptacular
8828 Gold Creek Rd, Sylmar, CA 91342
Look for a red Jeep Wrangler near the entrance, we park on the side of the road a bit further (don't under the main gate, just drive a bit further)
34°19'09.9"N 118°19'49.1"W
Time: From 10 AM to around 1:30 PM