Description
Join Us for March's Wildcatalyst Seminar!
Launching (Research-Based) Start-Ups: From Handy Wipes to Drones



Our Speaker

Glenn Shwaery, Ph.D.
Assistant Dean of Research, College of Engineering and Physical Sciences, UNH
Serial Entrepreneur

When:
Thursday, March 22nd
4:30 PM – 5:30 PM
Networking with free refreshments from 5:30 PM - 6:30 PM
Where:
UNHI Co-Working Space
21 Madbury Road, Durham, NH
Attendees can enter through the entrance closest to the Pettee Brook parking lot and follow the signs to the event.



Topics include:
Our guest speaker for March's Wildcatalyst Seminar is UNH's own Dr. Glenn Shwaery, Assistant Dean of Research at the College of Engineering and Physical Sciences (CEPS). In addition to his role at UNH, Glenn is an experienced entrepreneur. He help to start and grow the Newmarket, NH-based company ArgenTech Solutions, which started out selling handy wipes for cleaning the skin of toxic metals. Over the last 10 years, the company has successfully pivoted and innovated to become a world-wide provider of complex technical services in support of unmanned aircraft systems (i.e. drones) for both the government and commercial clients. ArgenTech's team of four founding members were broadly trained and possessed complementary skills that allowed them to pivot and take advantage of opportunities as they were presented. They used Glenn's contacts at UNH to advance their portfolio of capabilities while providing funding for UNH faculty, students, and staff. From SBIRs to NHIRC awards, the relationship persists to their mutual benefit.

Glenn's newest venture, IdeaShare, is developing a redesigned manual wheelchair and just won the Social Venture Innovation Challenge (SVIC) community track here at UNH. Glenn has a lot of experience successfully leveraging university resources like research, equipment, and expertise to develop and expand his commercial ventures. We look forward to hearing about the challenges he's faced and the lessons he's learned throughout his career.
Funding

Customer research
Faculty founder lessons learned
Finding the right business partners
Commercializing university IP (from the perspective of both the licensee and the licensor)
Thinking about an exit strategy
And more!
Who should attend:
Anyone interested in start-ups, early stage ventures, or curious how to convert an idea into something real

Anyone interested in innovation and UNH research

Industry professionals

Students, faculty, and staff

Seasoned business leaders who would like to meet the next generation of business leaders

The entire NH community interested in supporting, promoting, and encouraging new companies to start and stay in NH
The official Twitter hashtag for this event is #Wildcatalyst.
---
Our Speaker:
Glenn Shwaery serves as the Assistant Dean of Research for CEPS at UNH. He received his Ph.D. from UNH in 1994, but from the Department of Animal and Nutritional Sciences in COLSA. Much of his training and research portfolio involved gender differences in mechanisms of coronary artery disease progression that took him to Boston University School of Medicine and University Hospital for 5 years. This was followed by his role as COO at a pre-clinical, safety and efficacy testing center for medical devices and pharmaceuticals. He returned to UNH as the Director of the Non-Lethal Technology Innovation Center funded by the Office of Naval Research for 7 years, followed by taking his current position in CEPS. Along the way, with this diverse background, he has founded/co-founded four companies locally, spanning from sole proprietor consulting to a small business that classically started in a finished basement and has grown to have over 70 employees around the world.

---
Our Generous Sponsors: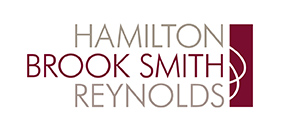 Sponsorship opportunities available! Contact unh.innovation@unh.edu for more information.
---
Event Location:

UNHInnovation Co-working Space located at 21 Madbury Road, Durham, NH. Attendees can enter through the entrance closest to the Pettee Brook parking lot (see the image below) and follow the signs to the event.

Attendees may park along Madbury Road, Pettee Brook Lane, and Main Street. Parking is metered until 6:00 PM and is strictly enforced. The first hour is free in many lots, HOWEVER, please make sure a ticket is displayed in your vehicle before leaving.

For additional parking guidelines, please visit the UNH Parking website.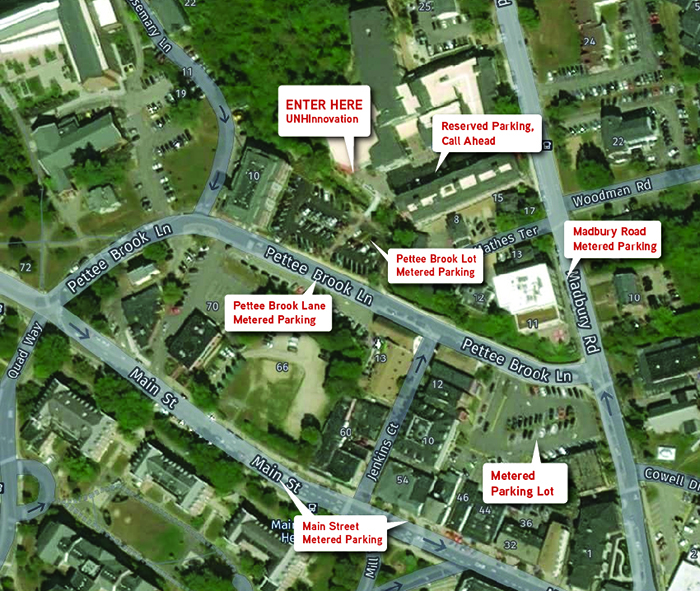 Fall 2017-Spring 2018 Wildcatalyst Seminar Series: Launching (Research-Based) Start-Ups

The Wildcatalyst Seminar Series, hosted monthly during the academic year, is open to all and designed to be a meeting place for innovators, entrepreneurs, service providers, and anyone else interested in how the innovations of today represent the essential products and services for tomorrow's needs.

This year's Wildcatalyst Seminar Series theme is "Launching (Research-Based) Start-Ups." Our aim is to demystify the start-up process and explore the opportunities, challenges, and pitfalls of launching a business by hearing about real-life successes and failures straight from the innovators and entrepreneurs.

While the general topics will be universal to all entrepreneurial-minded individuals, there will be an emphasis on starting a business around university research-born innovations and we are excited to explore this intersection of entrepreneurship and research. Each seminar will be led by experienced dreamers and problem solvers who have successfully launched businesses based on university-owned intellectual property, including the researchers who develop the IP and their industry partners who bring it to market.