Event Information
Location
RIU Reggae
Montego Bay
Jamaica
Description
DRAFT DRAFT DRAFT DRAFT DRAFT DRAFT DRAFT DRAFT DRAFT DRAFT DRAFT DRAFT
WILDCAT JAMAICA TAKEOVER
A Bethune-Cookman University ALL Alumni Event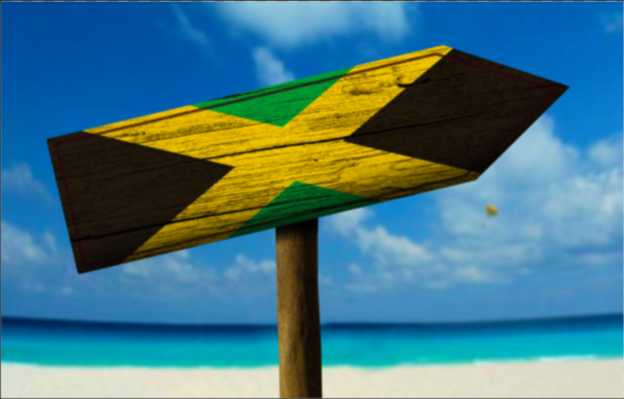 RIU REGGAE
4 Stars All-Inclusive Luxury Resort
MONTEGO BAY, JAMAICA
June 8 - June 11, 2017.::. 4 Days, 3 Nights
Bethune-Cookman Wildcats ALUMNI takes Jamaica!!!
STARTING AT $679 pp for Double Occupancy
***SPACE IS LIMITED***
RESERVE YOUR EXCLUSIVE WILDCAT GROUP RATE NOW - THIS WILL BE EPIC!!!
PARTYING WITH A PURPOSE!
QUESTIONS? Read FAQs here.
EXCLUSIVE Standard Land Package Includes
3 Nights at the NEW RIU REGGAE
All Inclusive (All meals, drinks, and snacks)
Standard GardenView with 1 or 2 beds unless otherwised noted
Roundtrip Airport transfers (airport to hotel to airport)
Taxes and fees
Welcome Pool Party
Group Excursion
T-Shirt
Party for a Purpose Donation to Bethune-Cookman
Not Included
Air Travel (unless requested) ... full payment will be required

Travel Insurance (See more information below)
Gratuities for Drivers and Bellmen
Baggage Fees
Additional Tours/Excursions
Incidentals
UPGRADE TO A VIP EXPERIENCE
Club Mobay
Arrival - $50 pp, Escorted from plane & VIP fast track through Customs & Immigration
Departure - $30 pp, fast track through Security, enjoy drinks & snacks before boarding
Combo of Arrival and Departure - $80 pp ... discounted when 30 or more book same days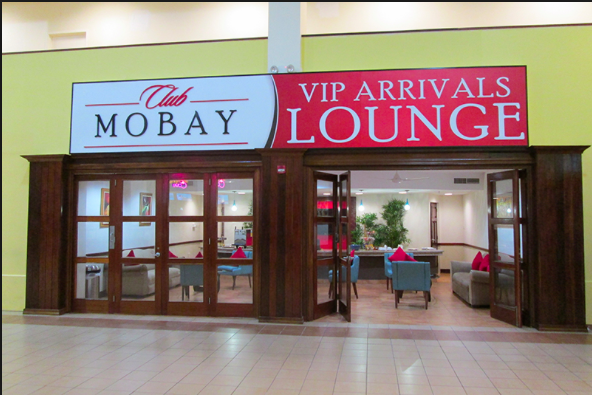 4 Nights -Land Travel Package Prices Per Person
Rates not holding, subject to change at anytime. Prices below are per person based on the number of people are in 1 room. Double means 2 persons in 1 room, each person will pay $679 each for the total 3 nights in a standard room. Rates are for 3 nights all-inclusive with roundtrip airport transfers, Jun 8-11, 2017. For additional nights contact your agent. Flights are not included. Price is based room category and not bedding. Bedding is a request and not guaranteed unless noted.
If you do not have a roommate you will be invoiced at the single occupancy rate.
*Rate and availability subject to change at anytime, rate confirmed upon initial deposit. Other room categories rates available upon request.
FLIGHTS
Montego Bay's airport code is MBJ. Each guest is responsible for their own flight or the full cost of the flight can be booked through Neptune Travel Group at the time of quote. Depending on your departure city, time of booking, airline preference, and other factors your flight to Jamaica can range from $400-$700 per person. If there are 10 or more people flying from the same city on the same itinerary, a group flight can be booked and each person can make a $150 deposit.
Average Exchange Rate (changes daily)
Jamaican Dollar: $1 USD = 115.345 Jamaican JMD
HOW TO BOOK
1.) REGISTER Select the registration form above
2.) PAY Deposit above after completing the registration form
3.) INSTALLMENT PAYMENTS are not submitted on this site, only initial deposit is taken on this site, look below for the options to make installment payment. You can make installment via mail or online within your invoice.
PAYMENT PLAN DATES
*Payment plans are provided as an extra convenience, please adhere to the payment schedule to avoid possible trip cancellation. At the least make the initial deposit to secure rate and pay balance on time. Packages with flights not paid by the final date, will be cancelled & all payments will be forfeited, NO EXCEPTIONS!!!
**Joining the trip after a payment deadline, pay the $150 deposit and continue payment as schedule and catch up payments. Please call to confirm your rate. Rates are confirmed upon date of deposit.
HOW TO MAKE ADDITIONAL PAYMENTS
1.) ONLINE: Within your online invoice, make additional payments by going to your online invoice, https://neptunetravelgroup.freshbooks.com. Use your username and password sent via email. If your payment is processed as an e-check, it will take 3-5 business days to clear.
2.) BILL PAY: Go online to your bank and set up a bill pay and you can set it up for automatic recurring payments. Send payments to to Neptune Travel Group, P.O. Box, 311467, Atlanta, GA 31131. Place trip name in the Notes/Memo section.
3.) SNAIL MAIL: Make check or money order payable to Neptune Travel Group, mail to:
Neptune Travel Group
Attn: WILDCAT JAMAICA TAKEOVER!
P.O. Box 311467
Atlanta, GA 31131
PASSPORT
You MUST register with your name exactly as it appears on your passport and have a passport to travel internationally to Jamaica. Your passport must not expire within six months of your travel to Jamaica. You are required to submit a copy of your passport here. Only send the 1 page with your picture.
TRAVEL INSURANCE
Available with Travelex: http://bit.ly/travelexneptune, you can purchase on your own anytime online.
For Cancel Any Reason, must be purchased online on your own within 30 days of your initial deposit. Otherwise other plans are available 3 days before departure. Neptune's Agency Code is 10-0268. For assistance, call 1-800-228-9792.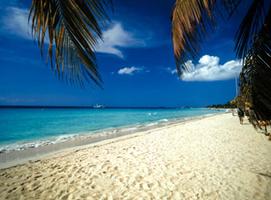 POLICIES
Passport is required to travel. Must be not be expiring within 6 months of the departure date.
Each person is required to submit a copy of your passport here. Only send the 1 page with your picture.
Payments are non-refundable, which are the same policies of the airlines and for prepaid hotel rates.
Payments are non-transferable to another person already taking the trip nor for a different trip, however name changes are allowed.
All travel insurance claims are administered by Travelex or choice of travel insurance company & not Neptune Travel Group.
Full deposit of $150 per person is required to lock rate for land accomodations.
Rates are subject to change when payment schedule is not followed, call to confirm rate.
The payment schedule is provided as a convenience, failure to follow the schedule may result in cancellation of your reservation and you will forfeit all payments made. No refunds nor credits will be honored.
Final payment not received by the final payment date will result in a late fee of $50 starting 7 days from the due date.
Any booking not paid in full by April 15, 2017 will be cancelled and monies will be forfeited.
No travel documents nor info will be released until full payment is completed for the group, including late fees. Travel documents will be sent via email.
THESE POLICIES ARE STRICTLY ENFORCED.
Your MASTER Jamaica Specialist
Neptune Travel Group
P.O. Box 311467
Atlanta, GA 31131
MAIN 1-855-5NEPTUNE
1-855-536-7886
FAX 404-549-4392
EMAIL info@neptunetravelgroup.com
Date and time
Location
RIU Reggae
Montego Bay
Jamaica