Description
Wild Up's guitarist Jiji tells two stories: spinning Gulli Bjornsson's story of capsizing and falling into the ocean, being tossed around in the waves as night approaches, and waves of sound consume the listener. Bjornsson's dimmar oldur risa is inspired by an ancient Icelandic poem by Jónas Hallgrímsson. And her own piece Kintsukuo after the Japanese art of repairing broken pottery by mending the areas of breakage with lacquer dusted or mixed with powdered gold, silver, or platinum. She wrote the piece in 2016 a heartbreaking year for her. "I had massive anxiety that I was going to be kicked out of the country because of some orange guy. It also felt like the world was going to end. I lost a few friendships- things were changing and I felt broken. I wrote this piece in order to pick myself up---to heal and repair."
About Jiji, Curator / Performer
Applauded by the Calgary Herald as "…talented, sensitive…brilliant," JIJI is an adventurous artist on both acoustic and electric guitar, playing a wide range of music from traditional and contemporary classical to free improvisation. A passionate advocate of new music, JIJI has premiered works by composers such as Paul Lansky, Joao Luiz, Molly Joyce, Krists Auznieks, Gulli Björnsson and Evan Chapman. In addition; she is the dedicatee of three new guitar concertos by Natalie Diettrich, Hillary Purrington and Kristz Ausnieks. She is sponsored by D'Addario Strings and Guitarlift. She currently is the head of the guitar department at Arizona State University. In her free time, she likes to cook and make weird sounds on ableton.
About darkness sounding
What is it about the end of the year? It's dark already, our clocks have jumped. And even in LA nights seem to overtake the days. Pagan and sacred holidays abound: rituals collecting themselves around the darkness. We're hungry for something new, for something wrapped and warm, yet we search for a newness unbounded by the trappings of the past. In December 2019 and January 2020 Wild Up embarks on a new venture, a series set against the darkest days of the year. We make mindful, joyful and maybe melancholic music, endeavoring to drone sounds of the earth. The sounds of community being drawn together in contemplation.
darkness sounding is made possible through generous support from Ruth Gilliland and Arthur Rieman, and Bill Anawalt.
About Wild Up
Called "a raucous, grungy, irresistibly exuberant … fun-loving, exceptionally virtuosic family" by Zachary Woolfe of the New York Times, Wild Up has been lauded as one of classical music's most exciting groups by virtually every significant institution and critic within earshot. Artistic Director Christopher Rountree started the group in 2010 with a vision of a group of young musicians that rejected outdated traditions and threw classical repertoire into the context of pop culture, new music, and performance art.

In 2019 - 2020, the group celebrates 10 years of bringing people together around the belief that no music is off limits, that classical music concerts can defy convention and address the need for heart-wrenching, mind-bending experiences.

Over the past decade the group: accompanied Björk at Goldenvoice's FYF Fest; premiered David Lang and Mark Dion's "anatomy theater" at LA Opera; played the scores to "Under the Skin" by Mica Levi and "Punch Drunk Love" by Jon Brion live with the films at L.A.'s Regent Theater and Ace Hotel; premiered a new opera by Julia Holter at Brooklyn's National Sawdust; premiered a new work of avant-pop icon Scott Walker and celestial loop-maker Juliana Barwick at Walt Disney Concert Hall; played a noise concert as a fanfare for the groundbreaking of Frank Gehry's new building on Grand Avenue and First Street in downtown L.A.; was nominated for a Grammy for their 2019 Chris Cerrone portrait "The Pieces That Fall to Earth; and held performance and educational residencies at the Los Angeles Philharmonic, the Colburn School, Los Angeles Chamber Orchestra, National Sawdust, University of North Carolina, and the Hammer Museum, among others.

About the art:
RECESS 2019
For this Exhibit exhibit, Skylar Haskard has created numerous works under the working title,
'RECESS 2019'. Subjects ranging from furniture to food are playfully addressed exploring the
relationship between the body and the 'everythingness' of our material world. Sweatsuits
temporarily hardened by school glue are seen alongside objects and materials that display little
or no manipulation suggesting a statue-like importance. The autonomy of these items comes
into question when gathered together and viewed as a whole, as is our relationship with objects
and the meaning in our lives they imply.
Upstairs Haskard has curated the work of five artists to accompany the exhibition: Sara
Clendening, Vanessa Conte, Marte Eknæs, Birgit Rathsmann and Erlea Maneros Zabala.
These works are themed around the body, its skin, and the physical space it inhabits.

About the artist:
Skylar Haskard (b.1977 Los Angeles) is an artist working in a variety of media, including,
sculpture, photography, installation, and painting. The exhibition in Haskard's practice is seen
as durational in which a work is not seen as a finite solution but more of a specific response to
its location within time and space. Although Haskard's practice is mainly process-based and
ideally seen as continual, he resolves his work upon exhibition with performative sculptures or
photographs which are usually lasting manifestations/documents made within 'intense periods
of production'. The works should appear as an open-ended proposals rather than sealed
unalterable entities, deriving their multiple layers from the very fact that the they are participatory and impermanent.
Haskard has exhibited both nationally and internationally. His work has been the subject of solo
exhibitions at Anna Helwing Gallery, Los Angeles; Transmission Gallery, Glasgow, and has also
been included in a numerous group exhibitions at Kunst Pavillion, Innsbruck; Villa Arson, Nice,
DomoBaal, MAK Centre, and the Museum of Contemporary Art, Los Angeles.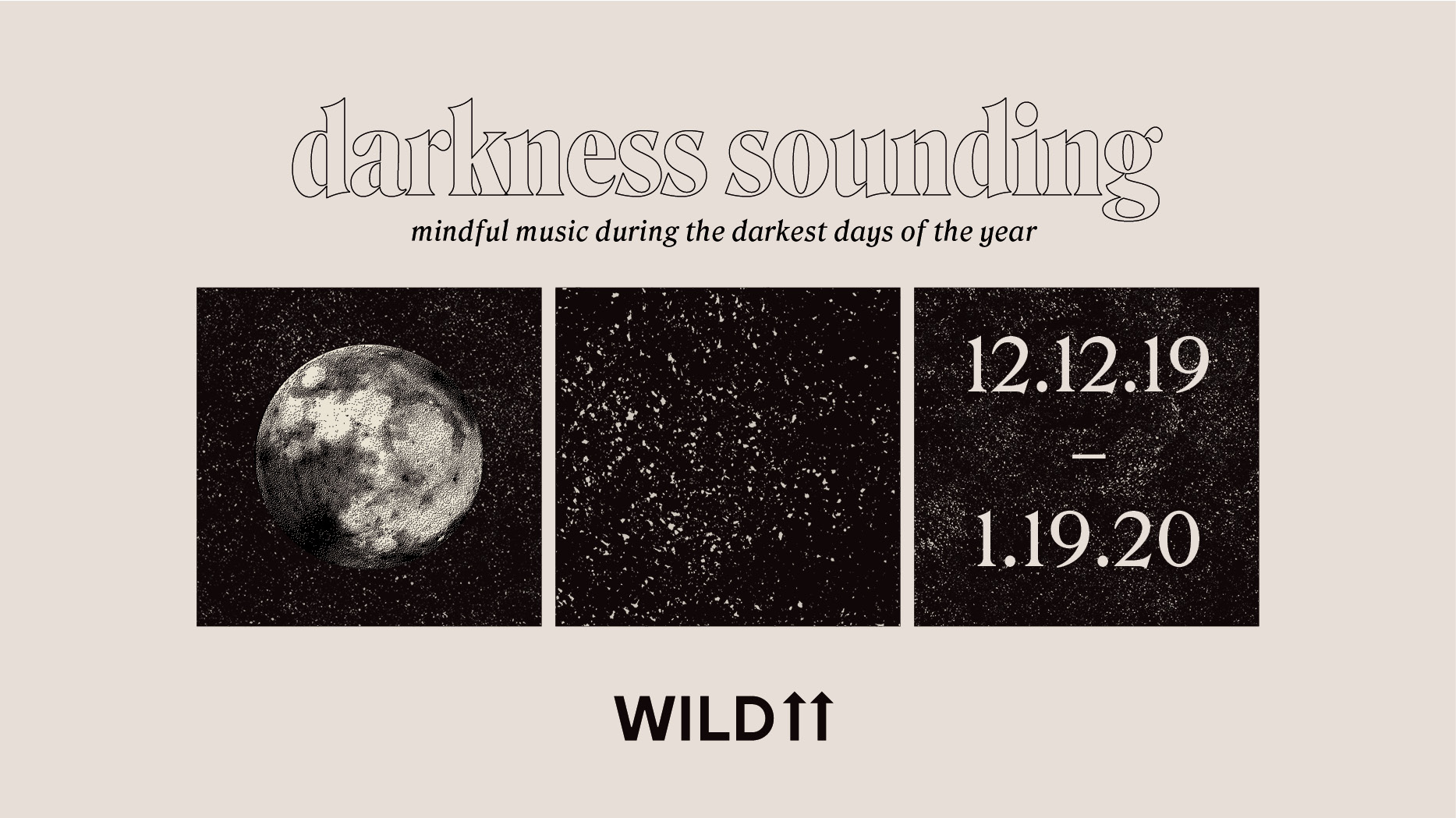 Organizer of Wild Up | darkness sounding | Jiji | you (流) | flow | music for electric guitar
We make music. New music. Old music. We'll play it, as long as we love it. Wild Up is a group of Los Angeles-based musicians committed to creating visceral, thought-provoking happenings. Our programs are eclectic studies of people, places, and ideas that we find interesting. The group believes that music is a catalyst for shared experiences, and that the concert venue is a place for challenging, exciting, and igniting the community around us.