Event Information
Location
Private Home: The Creosote House
Refund policy
Refunds up to 7 days before event
Eventbrite's fee is nonrefundable.
Description
Out in the desert land as the sun sets and the full moon rises. Text scores and improvisations inspired by space. We gather to observe existence and to feel the rotation of the earth, as we see the sun and moon come and go as the stars appear one by one.
performances by Matt Barbier, Archie Carey, Booker Stardrum, and Odeya Nini
Audience space extremely limited. Private residence address in Joshua Tree will be sent out to ticket holders on Wednesday 12/11.
Archie Carey, Curator / Performer
Archie Carey is a bassoonist and composer. He plays many instruments and builds many instruments. He searches for places with no sound, but also constructs harsh noise as meditation. He has premiered works on the bassoon by composers all over the world and has improvised with artists of many mediums. He has performed symphonies in Carnegie Hall, and amplified power tools in dark basements. He owns a microbrewery that makes experimental beer to pair with experimental music. He used to have a day job teaching English so writing in the third person makes him feel weird, grammatically speaking, so he will finish in the first person. Hey everyone, it's me Archie. I'm exhilarated and humbled by dedicating thousands of hours of my life to playing music and making sounds with special people in special places. If you've made it this far, thanks for reading, and for listening to whatever experience you've had while doing so. archiecarey.com
About darkness sounding
What is it about the end of the year? It's dark already, our clocks have jumped. And even in LA nights seem to overtake the days. Pagan and sacred holidays abound: rituals collecting themselves around the darkness. We're hungry for something new, for something wrapped and warm, yet we search for a newness unbounded by the trappings of the past. In December 2019 and January 2020 Wild Up embarks on a new venture, a series set against the darkest days of the year. We make mindful, joyful and maybe melancholic music, endeavoring to drone sounds of the earth. The sounds of community being drawn together in contemplation.
darkness sounding is made possible through generous support from Ruth Gilliland and Arthur Rieman, and Bill Anawalt.
About Wild Up
Called "a raucous, grungy, irresistibly exuberant … fun-loving, exceptionally virtuosic family" by Zachary Woolfe of the New York Times, Wild Up has been lauded as one of classical music's most exciting groups by virtually every significant institution and critic within earshot. Artistic Director Christopher Rountree started the group in 2010 with a vision of a group of young musicians that rejected outdated traditions and threw classical repertoire into the context of pop culture, new music, and performance art.

In 2019 - 2020, the group celebrates 10 years of bringing people together around the belief that no music is off limits, that classical music concerts can defy convention and address the need for heart-wrenching, mind-bending experiences.

Over the past decade the group: accompanied Björk at Goldenvoice's FYF Fest; premiered David Lang and Mark Dion's "anatomy theater" at LA Opera; played the scores to "Under the Skin" by Mica Levi and "Punch Drunk Love" by Jon Brion live with the films at L.A.'s Regent Theater and Ace Hotel; premiered a new opera by Julia Holter at Brooklyn's National Sawdust; premiered a new work of avant-pop icon Scott Walker and celestial loop-maker Juliana Barwick at Walt Disney Concert Hall; played a noise concert as a fanfare for the groundbreaking of Frank Gehry's new building on Grand Avenue and First Street in downtown L.A.; was nominated for a Grammy for their 2019 Chris Cerrone portrait "The Pieces That Fall to Earth; and held performance and educational residencies at the Los Angeles Philharmonic, the Colburn School, Los Angeles Chamber Orchestra, National Sawdust, University of North Carolina, and the Hammer Museum, among others.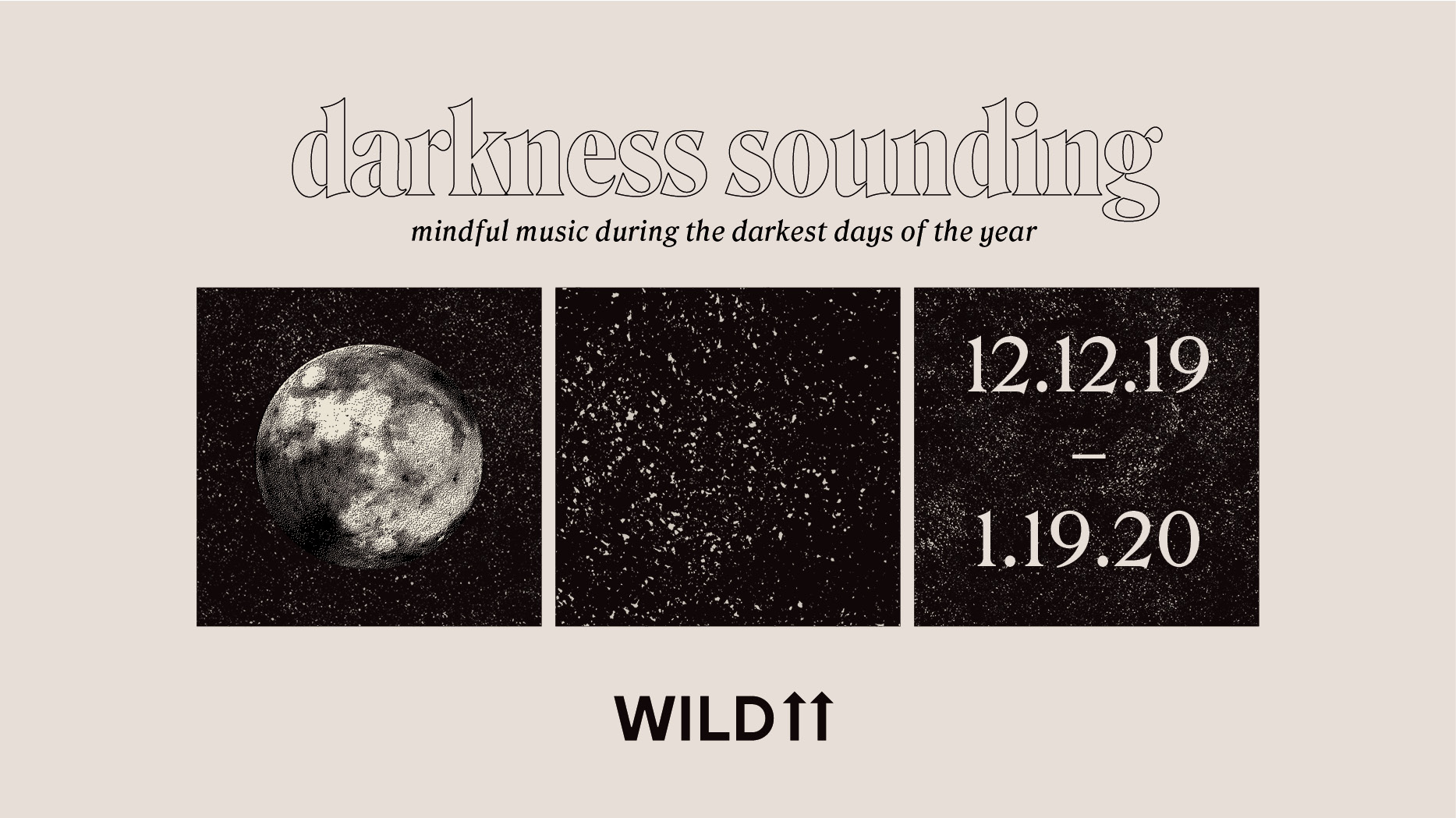 Date and time
Location
Private Home: The Creosote House
Refund policy
Refunds up to 7 days before event
Eventbrite's fee is nonrefundable.
Organizer of Wild Up | darkness sounding | Desert Moon
We make music. New music. Old music. We'll play it, as long as we love it. Wild Up is a group of Los Angeles-based musicians committed to creating visceral, thought-provoking happenings. Our programs are eclectic studies of people, places, and ideas that we find interesting. The group believes that music is a catalyst for shared experiences, and that the concert venue is a place for challenging, exciting, and igniting the community around us.