Description
Terry Patten has tried more Consciousness Hacking technologies than any other human on earth* (*well, probably). For years he published the famous Tools for Exploration catalog which was the world's nexus point for brain wave tech, sound-light machines, Deepak Chopra cassettes, and beyond! Inventors were flying out to show him the latest gadgets, and he tirelessly tested and organized hundreds of tools for consciousness expansion over the years.
Terry was the king of Consciousness Hacking in the 80s and 90s. After an incredible adventure and years of testing hundreds of different technologies, Terry left that world and became a globally recognized author, and teacher. He developed Integral Life Practice with Ken Wilber and has published four books on the evolution of consciousness. And he's passionate about applying this expertise to the key questions facing us today: Which tools actually work? How do we know? What were the mistakes made in the past, and how can we avoid them?
We'll dig in on these questions with Terry, hear about some of the wildest early attempts to hack consciousness, and explore what this means for the incoming wave of transformative technologies. Join us to hear Terry's story about the rise and fall of 90s Consciousness Hacking and his view on what's coming next.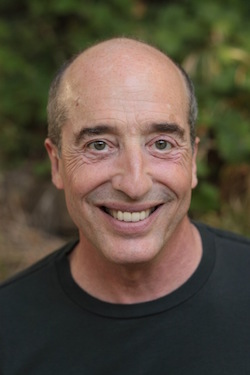 Terry Patten is co-creator and co-author, with Ken Wilber, of Integral Life Practice, the founder of Bay Area Integral and a key voice in integral evolutionary spirituality, culture, leadership, and activism. He built the first consciousness technology catalog, Tools For Exploration, which carried over 1000 separate products created by psychonauts, hackers, and mad scientists from across the globe. In 1998, Terry sold the business to focus on the all-important foundations for using consciousness tech, the factors that seemed too often to be missing—self-responsibility for personal behavior and conscious life practices. He hosts the teleseminar series Beyond Awakening, conducting leading-edge conversations with many of the world's renowned thinkers and teachers. Terry also authored influential teachings on Integral Spiritual Practice, the Integral Heart, Integral Soul Work, spiritual activism and awakened mutuality. His new book, The Awakening Activist, will be released by North Atlantic Books in Spring 2017. He speaks, consults, and coaches on four continents and via the web.
You can view some of the Tools For Exploration catalogs online at: http://www.terrypatten.com/history/tools-for-exploration
http://www.terrypatten.com/ http://www.beyondawakeningseries.com/
---
Members get free admission to one CH event per month! Membership is $10 per month and supports the Consciousness Hacking organization. Also, if you pay for a year upfront, we'll give you two months (that's two events) for free! Become a member here: http://bit.ly/1MjTWNW
Not able to make it in person?
Purchase livestream tickets here: https://www.crowdcast.io/e/consciousnesshacking9
Schedule:
6:30: Check in, snacks
6:45: Structured schmoozing
6:55: Event intro and meditation
7:00: Terry Patten
7:50: Break
8:00: Break-out Sessions (small group discussion)

9:00: Break-out Recap

9:15: Closing meditation
Do you love Consciousness Hacking? Do you want to volunteer, or contribute in some way? We would LOVE your support :) If you're interested, please fill out this form, and email Valerie at valeriebeltran5@gmail.com. We're particularly looking for graphic designers....
No one will be turned away for lack of funds. Please email Valerie if you need financial support: valeriebeltran5@gmail.com
Photographs and video containing your image may be published by Consciousness Hacking without explicit permission.