Description
The 15th Annual Wild & Scenic Film Festival returns to Boise with an incredible selection of eleven adventure and conservation films that will excite, challenge and inspire you.
Presented by the Idaho Chapter Sierra Club, the films combine beautiful cinematography and first rate storytelling to inform and ignite solutions to ensure the conservation of wild and scenic places we all love.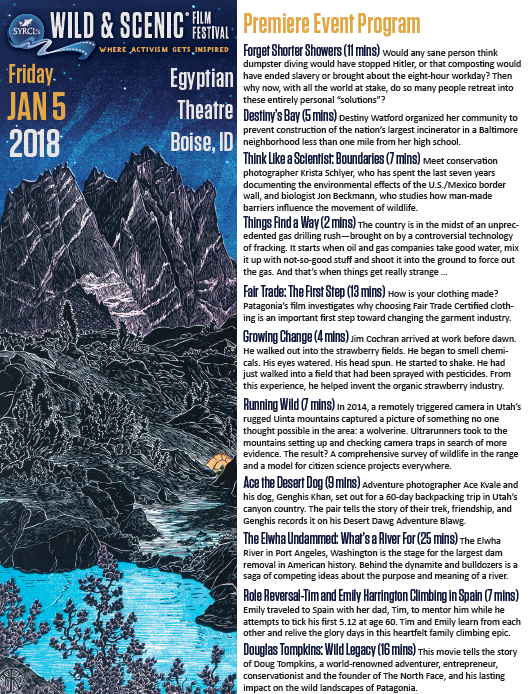 Doors at 6 PM, Show at 7 PM
Questions? Contact us at casey.mattoon@sierraclub.org or 208-384-1023.