Multiple Dates
Wild Moves distanced dance outdoors - beach session@East Beach/Crissy Field
Dance outdoors on a beautiful beach using silent-disco headsets- 5Rhythms dance, small group (10 max) stunning scenery & distanced dancing
About this event
16th SEPTEMBER AIR UPDATE: The air is GOOD! We will dance again this week! :-)
We will use silent disco technology to dance a 5Rhythms conscious-dance class down on the beach by the edge of the Bay- looking out to the Golden Gate Bridge. We meet down on the sands at East Beach and dance through " the golden hour" at the end of the day.
There are no steps to learn and nothing to "get right"- just moving to the music and to some gentle guidance delivered through your own headsets. We use the dance to drop down in to the body (in a similar way that yoga does); supporting us to connect deeper- to ourselves, to others and to the wider natural world around us.
Wild Moves events are facilitated by dance artist and accredited 5 Rhythms teacher, SpiritRock trained Dharma-Yoga facilitator and international dance producer Tess Howell, whom has been running these highly popular outdoor dance events world-wide since 2012. Tess leads these events with warmth, vitality, humour and depth; skillfully using the dance to guide us back towards what matters most in life. See more info at www.wildmoves.org
Please do join our mailing list for future events: https://wild-grace.us4.list-manage.com/subscribe?u=2a73d3bc5c69a4b65c824a5a0&id=945713d9b6
Participants say:
" Wonderful! Uplifting! Perfect music! Atmospheric setting!"
"What a great day it was...so beautiful to dance out in the elements. It was amazing, thank you"
"I loved it today! Such an amazing place to dance.. loved the music. thank you- a very rich day :-)"
THE COVID UPDATES TO KEEP US ALL SAFE:
We can now dance outside again in a group size of up to 10 people. We're so delighted that we can distance dance together again. Here is how it will work:
You will need to wear a mask - this is City mandated and non negotiable! If you are not in agreement with doing this then please do not come.
We will dance at a minimum distance of 2 metres from each other.
Group size is strictly limited to 10 people maximum.
Tickets will need to be strictly purchased in advance due to our National Parks Events Permit regulations and mandated Covid tracking regulations. No walk up bookings are possible at this time. You can book online right up until the event start time
We use belt-pack "silent disco" transmitters which is bleach cleaned between session and handed to you in your own sealed bag so that there are no shared touch surfaces.
If you feel unwell or have any Covid symptoms please stay home.
We will need the name, address, email and contact number of everyone attending on booking (a City of SF contact tracing requirement at this time). These will be kept for 3 months in case the city needs to contact anyone.
We will work mindfully and keep our dances at a safe distance from each other, respecting each others need for space to stay safe. We obviously cannot guarantee that these events are 100% Covid-19 free. Utilise your own good judgement -and if it doesn't feel like the right time for you to dance with others then that's ok too-please stay home for as long as you need and honour what is right for you -you can always join us later in the year.
Thanks for working with us to implement these regulations so that we can gather together again.

Free parking nearby at East Beach with public bathrooms for hand washing.
We actively seek to create a diverse community of dancers. We value and welcome diversity of racial and cultural identity and background, nationality, sexual and affectional orientation, gender identity and its expression, religious background and/or belief systems, marital status, family structure, educational and class status.
This event is open to those over 17 and over- we use the dance as an embodied enquiry/ moving mindfulness practice done to beautiful beats so it's not suitable for children. These are drink and drug free events.
Please bring a water bottle and do wear lots of warm layers- these SF summer events may well occur on a baking hot bright sunny day or on a day with strong winds and cold fog! Be prepared to dance on the sand, right by the water's edge.
In the event of our cancellation due to bad weather we will refund 100% of the ticket price in full. Cancellation will occur by 2pm on the event day with notification being sent out by email. If it's a bit overcast /chilly/windy/the fog is in then the event will still go ahead.
These are always magical and memorable events.
Be warmly welcomed to join us. So looking forward to moving with you and seeing what wild goodness we can co-create.
Tess
We meet by the tall trees on the sands at East Beach by Chrissy Fields- a public beach location- see map below for precise location on beach. Location video below. Please do book!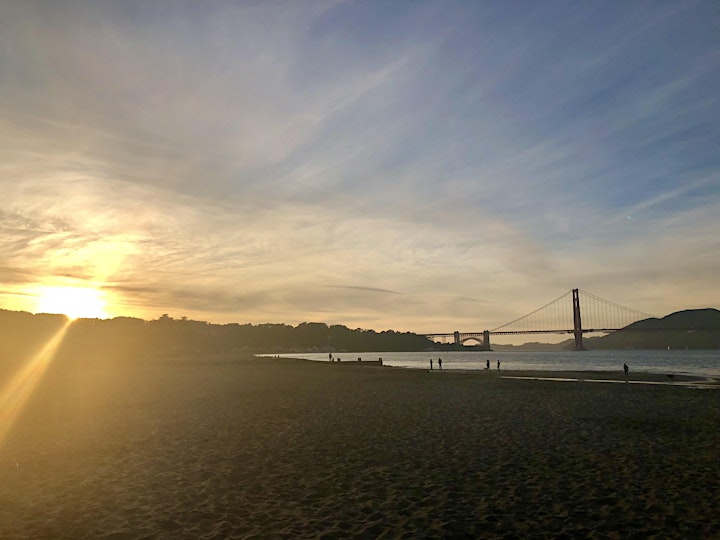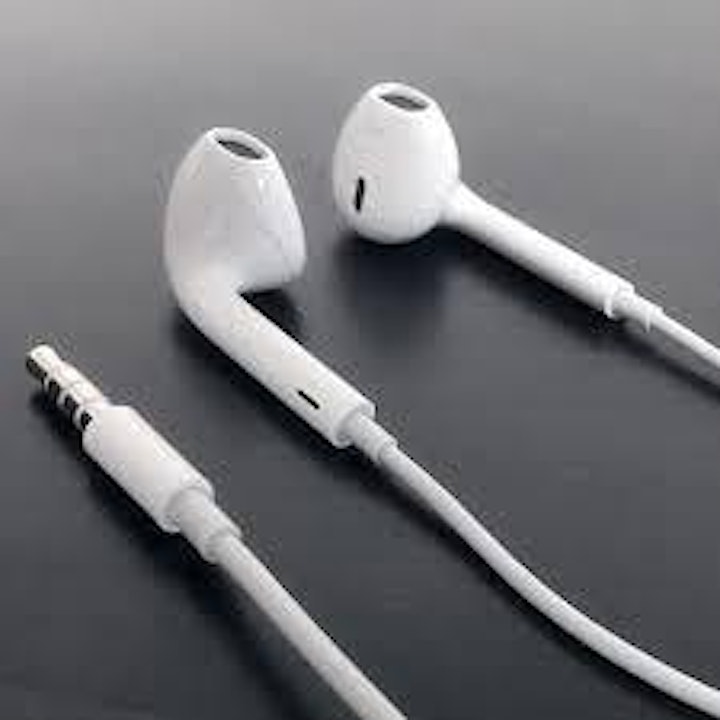 Above are headsets you can bring (preferably you will bring your own single pin headset to save on our diposable earbud tips) Below shows the beltpack transmitter we will use plugged into a headset.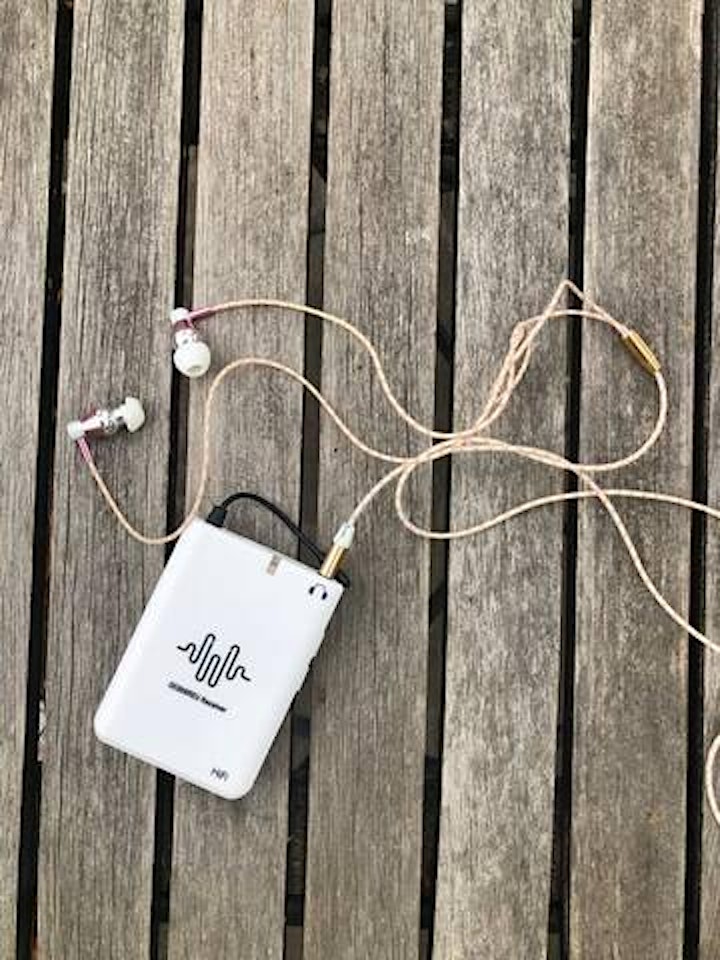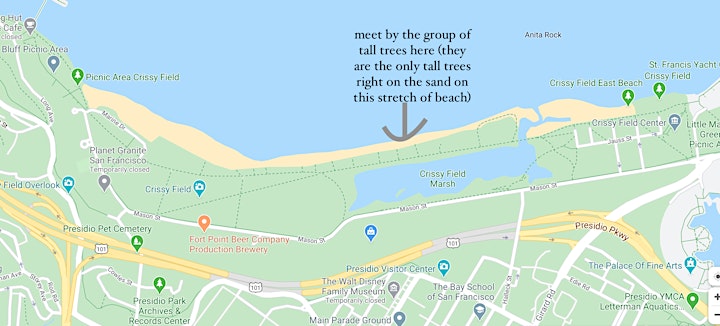 Organizer of Wild Moves distanced dance outdoors - beach session@East Beach/Crissy Field