Description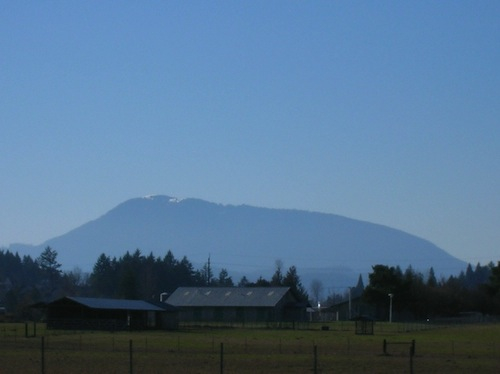 **Please note: Tickets will be available here until Thursday, August 30th at midnight. After this time, both weekend and single day/evening passes, as well as camping registrations, will be available at the ticket booth at the main entrance.**
Single Day & Evening Passes (9 a.m. to midnight) are $49 for adults and $39 for students. Evening Only Passes (5 p.m. to midnight) are $29 for adults and $19 for students.
WHAT IS WILD GOOSE?

We are a festival at the intersection of justice, spirituality and art.
Wild Goose (www.wildgoosefestival.org) launched its debut festival in Chatham County, North Carolina in June 2011. Now, after much anticipation, we are pleased to announce we are expanding our festival offerings to a second site in fall 2012.
"We're thrilled to build on our North Carolina experience by partnering with friends on the West Coast." Executive Director and peace activist, Gareth Higgins, explains. "Wild Goose West seeks to work with local and regional gifts and challenges; and to be a magical space for music, spirituality, social justice, and creativity. We're honored to be partnering with great folks in the Portland and Seatlle regions."
We take inspiration from many places, such as Greenbelt, Burning Man, the Iona Community, SXSW, and others. The festival is open to everyone; we don't censor what can be said; we invite respectful - but fearless - conversation and action for the common good.
ANNOUNCING WILD GOOSE WEST

In the months that followed our 2011 festival, we were blown away by the increasing interest in the Wild Goose community. The 1,700 attenders who came to Shakori Hills carried the Wild Goose spirit back to their home regions and people began purchasing tickets for the second annual festival at Shakori at much faster rates than the previous year. Along the way, even when traveling in other distant regions of the country, people consistently expressed an eagerness to find a way to participate in what Wild Goose is doing.
WHY WILD GOOSE?
The Wild Goose is a Celtic spirituality metaphor that evokes unpredictability, beauty, and grace. The festival resonates with this image because we recognize that in the current climate of religious and political division and lack of civility, embracing the creative and open nature of our faith is perhaps our greatest asset for re-building and strengthening our relationships with each other, with our enemies, with our stories, our questions, and the other. In that spirit, in an informal setting, and in the context of creative and respectful relationships, we invite you to imagine a new world with us.
WHAT IS WILD GOOSE LIKE?
In addition to being a venue for notable bands, high profile speakers, and a warm, welcoming community, Wild Goose seeks to be a place that inspires justice activism.
At a typical day at the festival, an attender might take in a main stage performance, a conversation with a screenwriter and director, a faith dialogue, and dozens of open air conversations under trees, around drinks, and at their campsites.
The atmosphere intentionally lowers class and social barriers, creating free interaction between even the most accomplished speakers and attenders. And attenders have the chance to request and host informal conversations about topics they're interested in during the event, which may be attended by producers, seminary presidents, New York Times best-selling authors and a host of others they wouldn't normally interact with.
You are invited to come talk, listen, eat and camp together as equals, as those who are captivated by the story of Jesus seek to celebrate the rich learning of community, remembering that none of us by ourselves can understand all that is God.
These four days are a refreshing investment in how we relate to each other as human beings, how we care for the earth, how we live peace on the planet, and howe we reduce violence in our lives and communities.
WHEN IS WILD GOOSE WEST?
August 31-September 2, 2012
WHERE IS THE WILD GOOSE FESTIVAL?
The event is hosted at the Benton County Fairgrounds, a 29-acre site surrounded by a historic grove of oak trees outside of Corvallis. The fairgrounds are approximately 90 miles outside of the progressive cultural hub of Portland, Oregon.

WHO WOULD GO TO THE WILD GOOSE FESTIVAL?
Music and art lovers

People who want to be part of a movement for change

People exploring and growing their faith

People who enjoy socializing in an upbeat environment with live music and open air conversation

People who appreciate contemplative time outdoors in nature.

Camping enthusiasts

Adults and families with children (CHILDREN FIVE AND UNDER ARE FREE!!)

Youth, college, church and other groups

While the conference has Christian undertones, pulling from a variety of camps across the faith spectrum, it is a comfortable environment for those who don't identify Christianity as their background but have interest in music, justice and art




Whoever you are, and wherever you come from, and whatever you're looking for, you're welcome to the Wild Goose Festival
LAST YEAR AT WILD GOOSE:
Last year, at Wild Goose's debut in North Carolina, Jim Wallis, T-Bone Burnett, Phyllis Tickle, Vincent Harding, Over the Rhine, Christian Peacemaker Teams, Brian McLaren, Peggy & Tony Campolo, Inter-varsity Press, Restoring Eden, Michelle Shocked, William Barber, Jim Forbes, Gabriel Salguero, Paul Fromberg, Lynne Hybels and 1700 others met at the intersection of justice, spirituality, and art. We sang, learned, taught, argued, prayed, ate, danced, and imagined a new world.

WILD GOOSE'S HISTORY:
For the last twenty years, groups of U.S. Americans have flown to England to participate in Greenbelt, an outdoor music festival with spiritual and justice-oriented undertones.

Several years ago, a group of people--some who are now on Wild Goose's board--were moved by the fact that there was nothing comparable to Greenbelt in the United States. They began studying Greenbelt and learning from their experiences to shape a similarly-inspired event state side. The result is the Wild Goose Festival, currently held at Shakori Hills in North Carolina.
STAY UP TO DATE
Please feel free to join our group or follow us on Twitter (@wildgoosefest) or Facebook (http://www.facebook.com/wildgoosefestival) for the latest updates and information. You can also join our email list at the Wild Goose website.
**PLEASE NOTE** We appreciate you understanding that we are UNABLE to provide refunds once transactions are made. Please be sure to read all of our community guidelines before completing your purchase.)
Organizer of Wild Goose West
The Wild Goose is a transformational community grounded in faith-inspired social justice. Wherever we come together -  at our nationwide festival, smaller local and regional gatherings, or social spaces online - we learn and grow by co-creating art, music, story, theater, and spectacle, engaging in a wide variety of robust, respectful conversations with each other and with thought leaders and artists from other communities. We refuse to be enemies with anyone. We are hospitable to all and welcome people of all faiths, and no faith, to seek the common good together.
Interested?
If so, please subscribe to our email newsletter. It's the single biggest way to stay apprised of what's happening and to contribute in your unique way. Subscribe here.
For more frequent, though less formal, participation, please follow us on Twitter and connect with us on Facebook. And of course, let's continue to have the conversation on our website.