Description
WILD + FREE NATIONAL CONFERENCE

FRANKLIN, TN | SEPTEMBER 29-30, 2017
Announcing the first-ever Wild + Free National Conference in Franklin, Tennessee on September 29-30, 2017. For our sixth event, we decided to do something special. For the first time, all of us are coming together in one place at one time for an event like no other. Visit www.bewildandfree.org to learn more.
PRESENTERS
We'll have 16 presenters, two of our favorite bands, eight breakout experiences, regional meet-ups, a maker market, and a main-stage program that will fill your mama soul.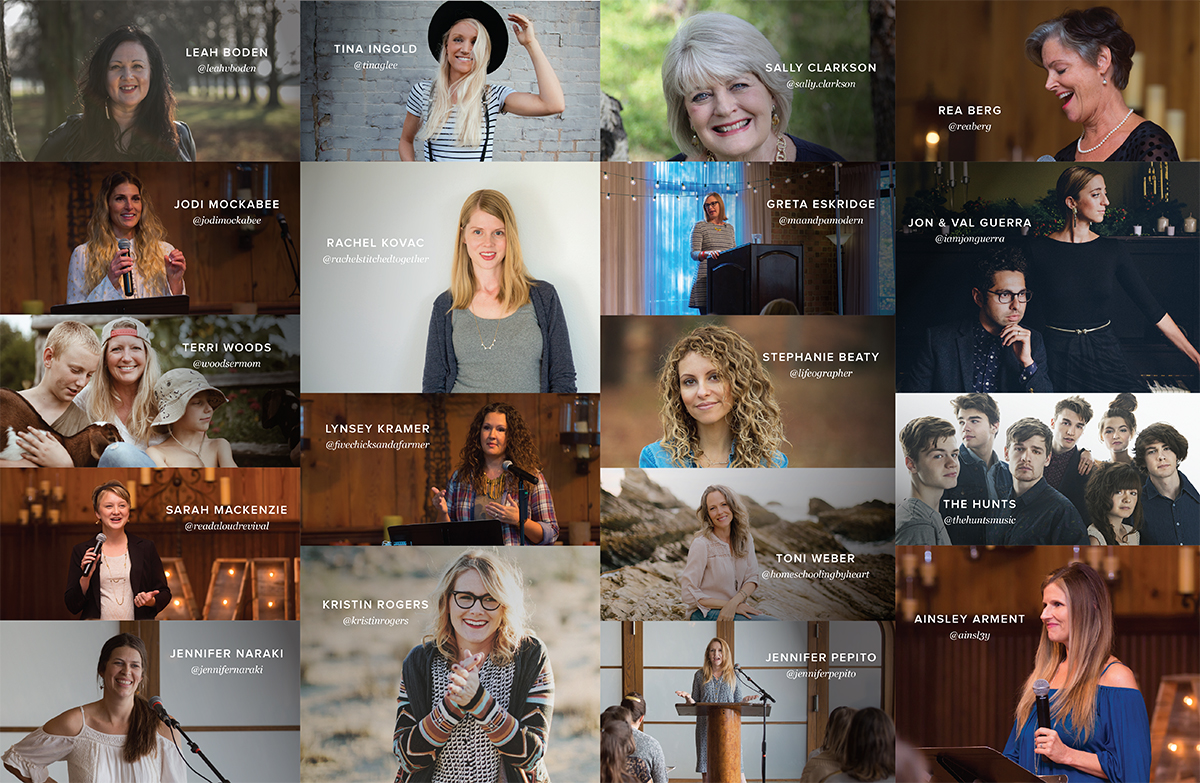 CONFERENCE SCHEDULE
We'll release the actual schedule of presenters and activites to attendees as the event gets closer. Until then, here is a general schedule for the conference:
FRIDAY, SEPTEMBER 29

2:00 PM – (TBA: Optional Regional Meet-ups)
5:30 PM – Check-in Begins
7:00 PM – Opening Night Session
8:45 PM – Dismiss
SATURDAY, SEPTEMBER 30

8:00 AM – Doors Open
9:00 AM – Morning Session
10:15 AM – Break
10:30 AM – Breakout Experiences
11:15 AM – Break
11:30 AM – Main Session
12:15 PM – Lunch on Your Own
1:45 PM – Breakout Experiences
2:30 PM – Break
2:45 PM – Afternoon Session
4:30 PM – Dismiss

CONFERENCE PRICES
Here are prices for our fall conference. You can save $20 as a Wild + Free subscriber to our content bundles. Look for the discount code when you sign-in to the membership site. You can become a subscriber here for $19/mo.
+ $179 by March 31
+ $189 by May 26
+ $199 after May 26

CANCELLATION POLICY

Tickets are transferrable but non-refundable. If you can't make it to the conference, we recommend sharing it on Instagram with the hashtag #wildandfreeconf.

FAQs
ARE CHILDREN PERMITTED TO ATTEND THE EVENT?
This is a mama-only event. However, you can certainly bring a nursing infant with you.

WHAT ARE MY TRANSPORTATION OPTIONS?

We encourage you to rent a car, as Franklin is about 30 minutes from the Nashville airport.

WHAT IF I NEED A ROOMMATE?

We encourage you to share your need on Instagram using the #wildandfreeconf hashtag. However, you can also send us your name at hello@wildandfree.co, and we'll connect you to any other mamas who reach out to us. But even better, invite some friends to join you at the conference and share this experience with them!

WHO CAN I CONTACT WITH FURTHER QUESTIONS?

You can email hello@wildandfree.co with any questions.

IS MY TICKET REFUNDABLE?

Tickets are transferrable but non-refundable. You can sell them or transfer them to anyone else in the event you're not able to attend. Simply email us the new attendee's name and email address. We'll issue a new ticket.

Visit our website for more information: www.bewildandfree.org/conference