Description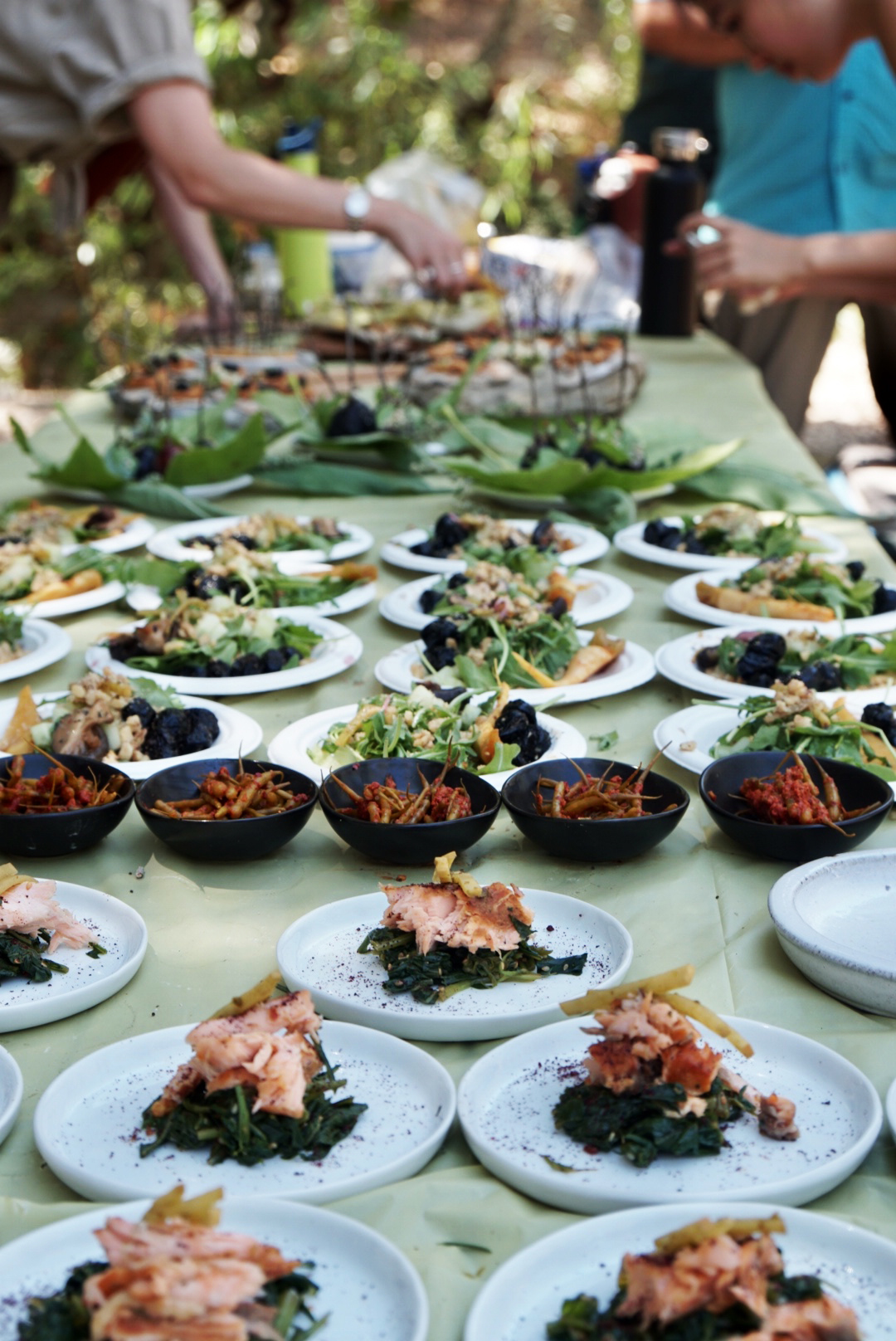 Wild Food Tasting Event + Plant Walk
Saturday October 5
It's back! Each month, we have a class that is more focused toward food and feature some culinary uses of local and seasonal wild edibles. If you are into unique food or want to experience the true flavors of Southern California, this is an event you don't want to miss. It's also fun to bring the whole family or friends.
During the first part of the class, we'll go on a leisury walk and explore the local plants on the property. We'll talk about their medicinal and culinary uses. The walk is around an hour or so with lots of stops.
After the walk, we get to work. We divide the group into teams and each team puts together a small dish. You're provided with the wild ingredients and you're putting it together. It's super easy and fun.
The food, featuring the bounty our of our environment, can be quite unusual and creative. Pickled wild ingredients, ancient beers and wines, foraged berries and fruits, insects, fish cooked in clay, acorn hummus, wild spices...it's always a culinary surprise! I offer vegan options if possible but in any case, there is more than enough food to taste if you are vegan/vegetarian.
Long pants and hiking shoes are preferred. We have some poison oak in the area. Make sure to bring some water and sun protection too.
We meet in front of a place called Reptacular
8828 Gold Creek Rd, Sylmar, CA 91342
Look for a red Jeep Wrangler near the entrance, we park on the side of the road a bit further (Don't enter the main gate, just drive a bit further)
34°19'09.9"N 118°19'49.1"W
REGISTER HERE