Description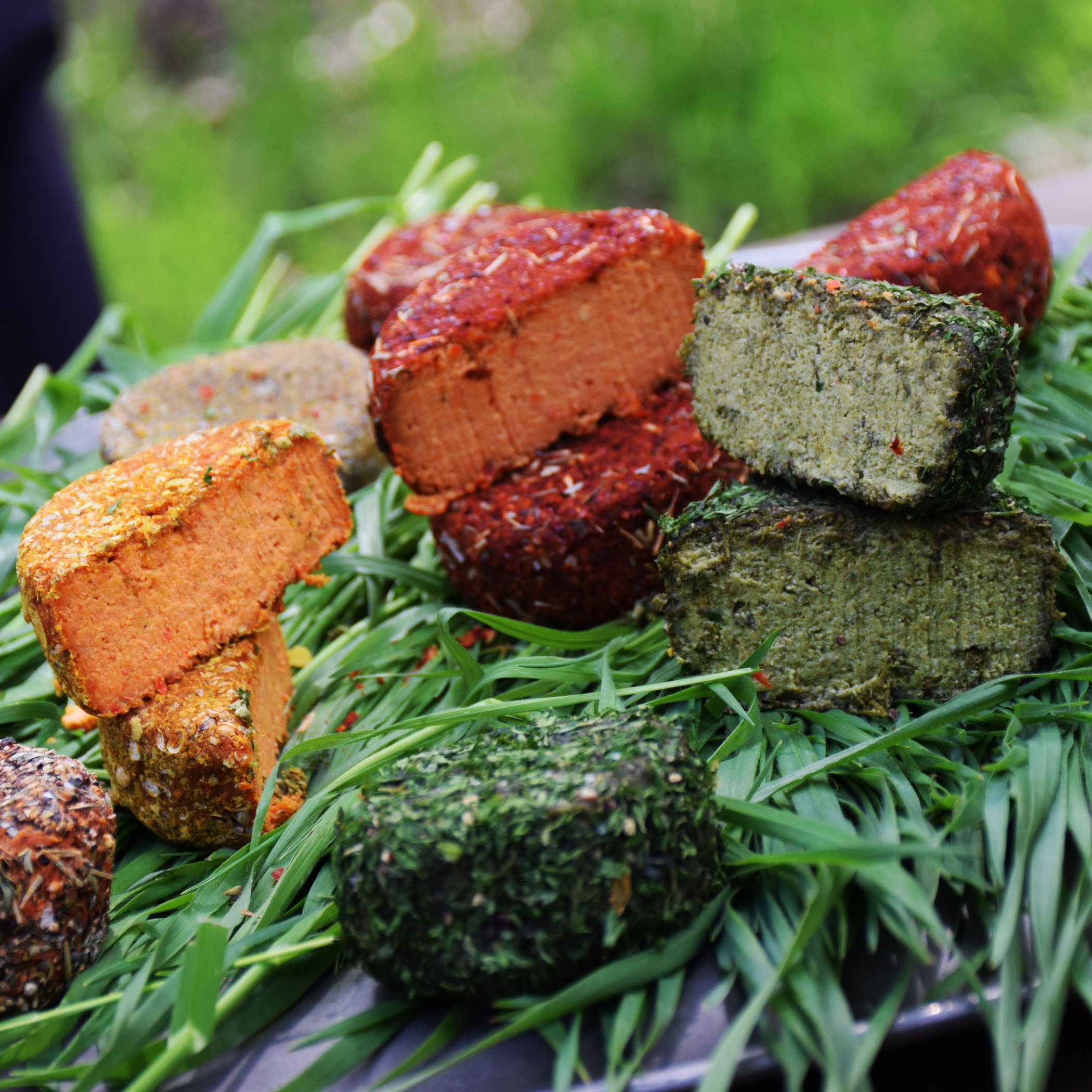 Wild Cheeses Workshop (Indoor)
(No Dairy - Vegan - Limited to 15 people)
Fermented Plants and Nuts-Based Hard Cheeses
Saturday July 20
Nettles and Acorn cheese anyone? We're going nuts! Literally! Let's explore even deeper the culinary possibilities of our local terroir by making some fermented cheeses with local aromatic plants, nuts and unusual ingredients like ashes, homemade salt from sea water and much more!
Don't worry though, you can make those cheeses too with ingredients found in most supermarkets (Whole Food, Ralph, etc...).
Vegetarian and vegan nuts-based cheeses have come a long way in the last couple of years, the secret was really to use similar techniques to making dairy milks, including fermentation. I spent many months studying and experimenting with making delicious vegan cheeses by fermenting local nuts and plants, we're talking local walnuts, acorns, wild aromatic herbs, ashes and so on..., but also using regular store-bought ingredients. In this workshop, I will share my experience and techniques.
The amount of creativity possible and flavors are truly limitless, some of these cheeses can be aged for weeks or even months. Depending on the recipe, some will taste quite similar to some aged dairy-based French cheeses (stinky a bit) or more mild with cheddar-like qualities.
It's an unusual and truly unique workshop, not available anywhere else and well worth attending if you are into unique wild food or vegan/vegetarian cheeses.
During this workshop, I will take you through the process of making the cheese from scratch. I'll explain which ingredients can be used, how to ferment the cheeses, different techniques for aging them and much more.
Of course, we'll have some tasting too! We'll try a couple (maybe more) of different cheeses using wild or store-bought nuts. We can't have cheese without drinks so I'll bring fermented drinks as well (herbal meads, sodas, etc...)

Wild Terra
5858 N Figueroa St
Los Angeles, CA 90042
Time: From 1PM to 4PM