Join us and Chef Ian to learn about Mushroom Foraging and the health and wellness benefits of mushrooms.
About this Event
Ian will take us through a day in the life of his mushroom foraging, review necessary safety considerations, and share some of his own personal experiences and recipes involving mushrooms. Also, it should be noted that Ian is a really fun guy! (Get it?)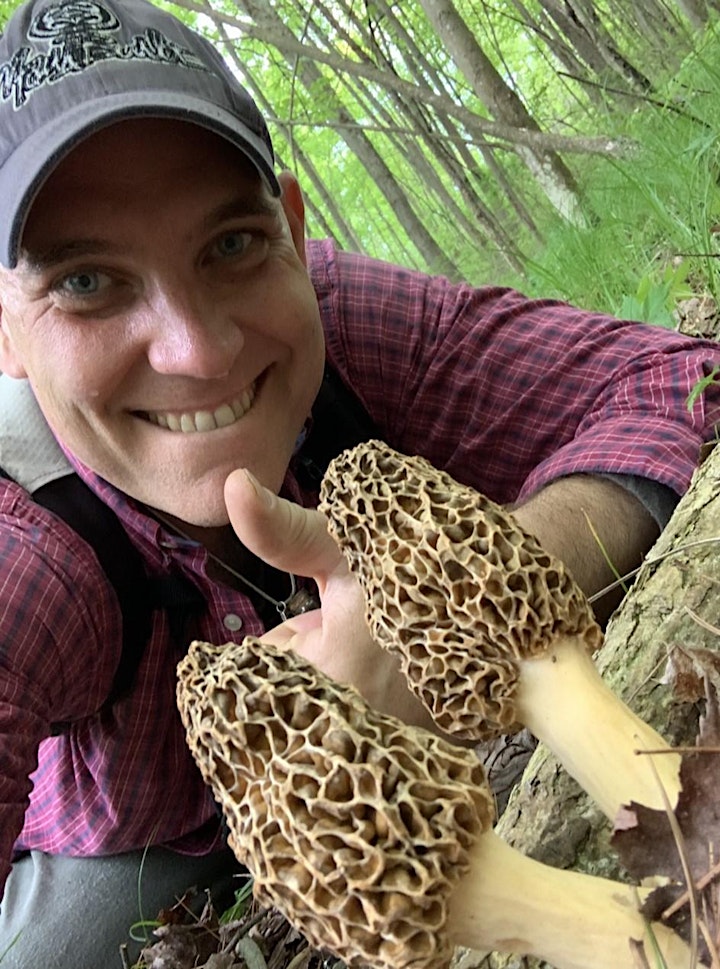 About the Workshop Leader: Ian Vair
Ian is a French trained chef and wild mushroom forager. His roots run deep into the hills of upstate New York and Vermont. His grandfather was an outdoorsman and survivalist. His father is an herbalist and mountain climber. Both men are great mentors of his. Because of their influence, Ian has always been drawn to the forest. 18 years ago Ian was given his first wild mushroom foraging manual. The National Audubon Society Field Guide to North American Mushrooms. Ironically, as a chef and food enthusiast, Ian despised eating mushrooms! Despite this fact, wild mushrooms intrigued him. Ian frequently found himself attempting to identify numerous varieties. 12 years ago Ian moved back home to Vermont. While hiking in a local state park, he met a wild mushroom forager who befriended him. He taught Ian about several choice edible species that Ian became comfortable identifying. Soon Ian began eating wild mushrooms. From then on, he learned as much as he possibly could. Ian became passionate about wild fungal organisms! Today, Ian is fluent with hundreds of species, learning more every year. Studying wild mushrooms has changed his life forever. Ian now has a great responsibility to work with others and share as much fungal knowledge as possible. As he travel through life, it's no longer a race, it has become an amazing journey!