| | |
| --- | --- |
| | |
Event Details
WIG WALK 2012
The 8th Annual Wig Walk will take place on Friday, December 7 from 6pm-Midnight in Adams Morgan. Time to get your wig on and have an outrageous time!
Bar Partners! Thanks to the great bars in Adams Morgan for sponsoring this event again.
6-8pm: Grand Central:
Small Plates-$5.00, Chicken Wings or Fingers & Fries-$7.00, Salads-$5.00

$9.00 Miller Light Pitchers/$3.00 Miller Light Bottles

$14.00 Blue Moon Pitchers/

$4.00 Rail Drinks & House Wine
8-10pm: Madam's Organ:
Cover waived for those in a wig

$1 rolling rock beers
10-12pm: Chief Ike's Mambo Room:
Cover waived for those in a wig

Two PBRs for $5

$4 shooters
New Charity for 2012!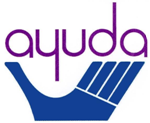 This year all money raised will go to benefit the DC-based nonproft, Ayuda. Ayuda envisions a community where all immigrants prevail over obstacles and thrive in the US. We provide direct legal, social and linguistic services, to low-income immigrants in the Washington area. Check out more about this powerful organization and the good work they do: www.ayuda.com
NEW SPONSOR for 2012!
Meeps, your local source for casual vintage, contemporary designers and great costume selections, has partnered with Wig Walk this year.  They will donate 20% of all wig sales to the Wig walk until December 7th!  So stop on by Meeps and their Cosmic Costume Room at the corner of 18th and California in Admo to pick up a wig and do some other crazy fun vintage shopping!  Check out their site to learn more about their vintagey goodness: http://www.meepsdc.com/
BUTTONS!
Don't forget about the button contest! Get to thinkin' on your button ideas. The top three ideas get their button produced at the event. You want that GLORY! Enter Your Idea by November 28th!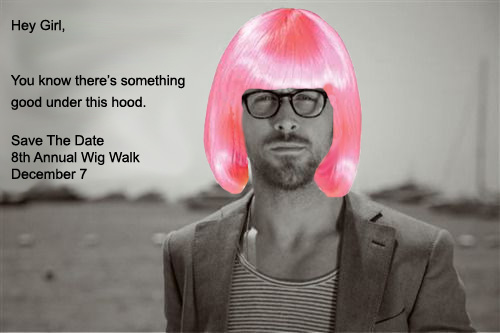 Where

Adams Morgan Neighborhood

Washington, DC


Organizer
Wig Walk was born in fall 2004. When prompted with the epic question by one Leslie Hall, "where can I wear my fabulous wig?" She and Kate Farrington collaborated and came to the conclusion that obviously, wearing a wig to several bars in Adams Morgan is the way to maximize wigginess. What started six years ago as a lighthearted attempt to gather friends has morphed into a charity event. Leslie and Kate are happy to see people rally around this idea and participate. What's better than finding a hilarious wig, meeting new people, having some drinks and knowing that what you normally would have spent at a night at the bar, is going back to the community to support a worthy, local organization? Almost nothing. We thank our generous sponsors, vendors and friends who have helped to organize and support this fun event. Who are Kate and Leslie? We are young. Heartache to heartache. We STAND!