Description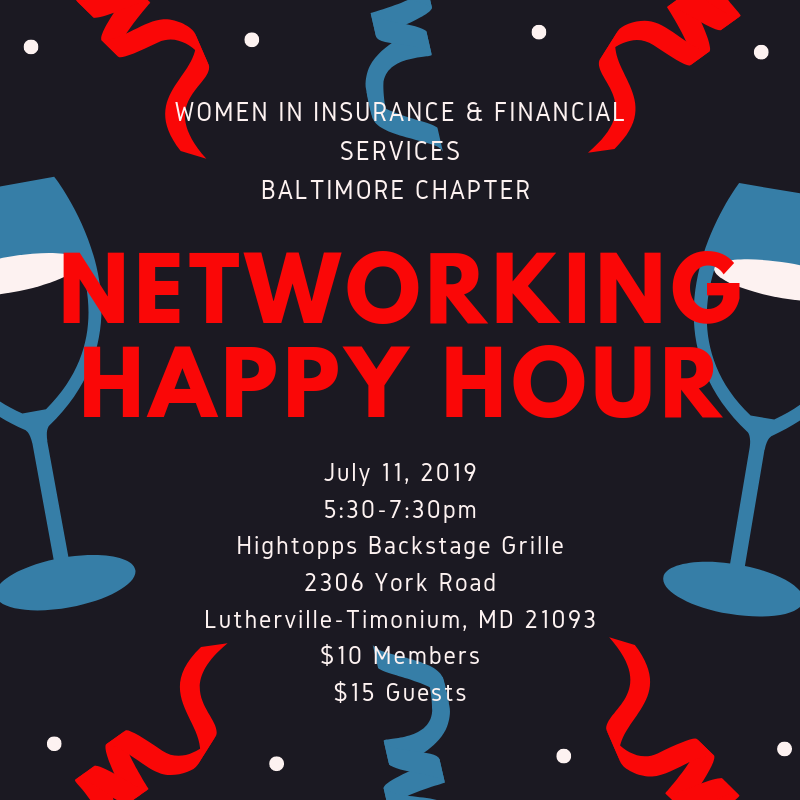 Join Women in Insurance and Financial Services (WIFS) for a Networking Happy Hour. You will have the chance to catch up with fellow members and friends, invite a new friend to join, or if you're new, check out what WIFS has to offer. This is a great opportunity to bounce ideas off each other, get to know other professionals, and expand your network. This event is opened to all professionals; you do not have to be in financial services to attend and network.
Mix and mingle with other business professionals on July 11, 2019 at Hightopps Backstage Grille, 5:30pm.
$10 Members
$15 Guests
First drink and appetizers included!
We invite our friends from GCCF: FPA of Maryland, NAIFA, BAHU, Society of FSP, and The Institues CPCU Society to attend at the member price!
See you there!
Event Open to Members & Non-Members Annual Limit of 2 events for Non-Members
Renew or join at: www.wifsnational.org