About this Event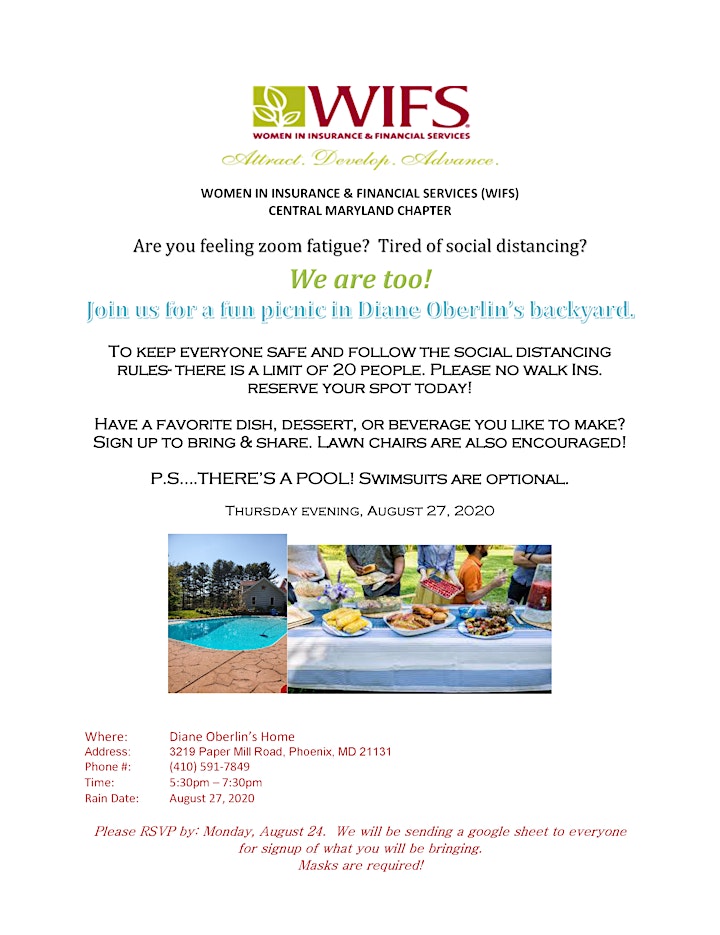 Join us for a fun picnic in Diane Oberlin's backyard.
To keep everyone safe and follow the social distancing rules, we will have a limited number of folks and walk-ins will not be allowed. please reserve your spot today!
Please don't forget to bring a dish, dessert or snack, along with your favorite beverage!! The house has a pool for our enjoyment. Lawn chairs are also encouraged!
Wearing a face mask is advised.
Thursday evening, August 27, 2020
Where: Diane Oberlin's Home
Address: 3219 Paper Mill Road, Phoenix, MD 21131
Phone #: (410) 591-7849
Time: 5:30pm – 7:30pm
Please RSVP by: Monday, August 24. We will be sending a google sheet to everyone for signup of what you will be bringing.