Description
A self-care empowerment weekend for women ages 21+

---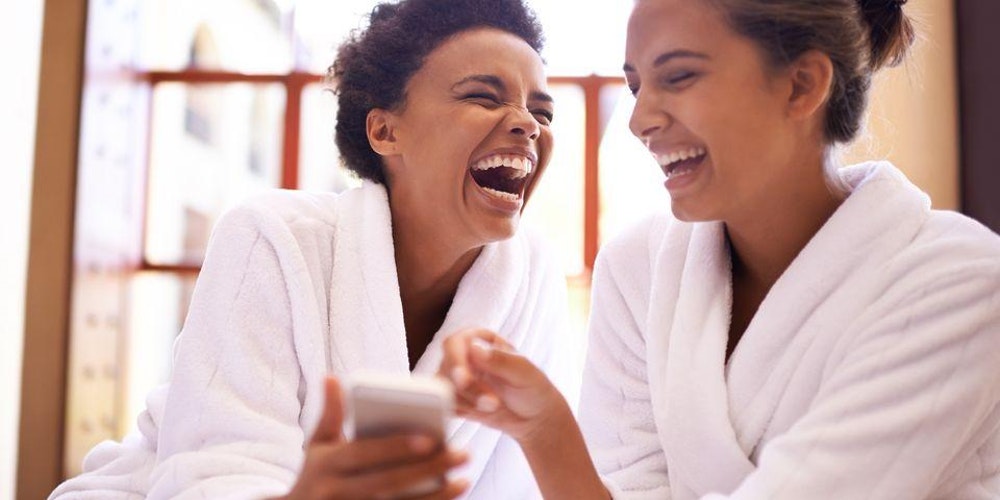 ---
Join Wife UP, Inc. and other FABULOUS women at the Sleepover Conference in Richmond, Va.

Channel your inner kid as we connect, get cozy, get pampered and discuss intimate topics as it relates to life and relationships. We'll be having a pamper party, Truth Talk, a pajama party, a pep rally and so much more! Don't miss the fun!
THIS IS NOT YOUR AVERAGE CONFERENCE.
Wife UP Sleepover Conference is a life-changing, women's weekend experience designed to help you develop new friendships, gain new insight, get empowered and have fun in the process! Whether you're single, engaged or married this event will charge you to go to a higher level of FABULOUSITY. Preventing the Burnout is all about YOU—enhancing your self-awareness, and most important, practicing self-care.

BECAUSE SELF-CARE IS NOT SELFISH.
During the WIFE UP SLEEPOVER you will:

Connect: You will be a part of a positive, genuine and open environment that's friendly and supports building strong connections.

Collaborate: You are an asset to this experience. You will NOT be talked at or preached to, rather you will be able to interact and learn from one another through this weekend experience.

Confide: You will feel secure and comfortable enough to be able to confide in us.

Charge: You will leave feeling fully charged and ready to operate at your highest potential. You will also be equipped with resources to put into practice when you return home.
You don't want to miss this!
THE WIFE UP SLEEPOVER CONFERENCE IS PERFECT FOR YOU IF YOU:

You want to get away with some girlfriends and have fun

You've been putting yourself on the back burner to meet the needs of others

You feel stuck and you need some inspiration to give you that extra push

You're looking to connect with positive, like-minded women who desire to achieve the best in their lives

You want a strong support system of real women who won't judge you and have your best interest at heart

You're ready to go to the next level of FABULOUSITY in your life, marriage, and with God
---
---
ITINERARY
Friday, June 7, 2019

Hotel Check-in - 4:00pm

Welcome - 5:00pm


Pamper Party (Dinner, Massages, Facials, Mindfulness Exercises & More!)

Saturday, June 8, 2019

Breakfast

Interactive Sessions

Truth Talk Panel

Exclusive Dinner (VIP Only)

Pajama Party!
Sunday, June 9, 2019

Breakfast


Power UP Pep Rally

Depart - 2:00pm


---

---

FEATURING
Charmayne Carter, Host
Founder of Wife UP INC

Rhea Plummer
Founder of Fab Wives



Kristin Sutton
Founder of Debt Free Black Girl