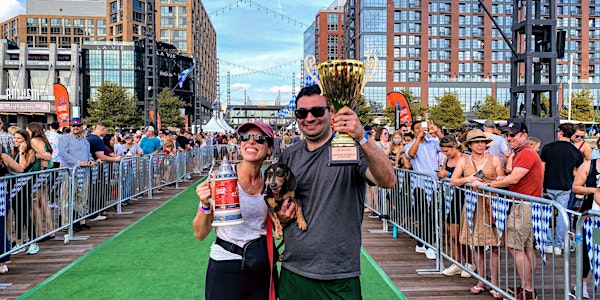 Wiener 500 at The Wharf - Dog Registration 2022
It's the 10th Annual Wiener 500 Dachshund Dash for Charity October 16 at The Wharf
When and where
Location
District Pier at The Wharf 101 District Square Southwest Washington, DC 20024
About this event
NEW DATE - Sunday, October 16. If we have openings, those on the waitlist will be notified.
DC'S funniest Oktoberfest celebration returns to The Wharf for a day of fun and festivities. The highlight of the day is the 10th Annual Wiener 500 Dachshund Dash.
Who will take home the fortune and fame? There is only one way to find out: sign up your Doxie today!
Please note - this registration is ONLY for Dachshunds who will race in the Wiener 500 Dachshund Dash. The Wiener 500 races are free to view and are open to the public. All dogs regardless of breed are welcome at The Wharf, but only Dachshunds may dash. All race entry fees are donated to Rural Dog Rescue.
THE DETAILS:
Sunday, October 16, 2022 on District Pier at The Wharf.
Check in begins at 1 pm, first race is at 2 pm.
The Dash is a 70 yard sprint on the official race track on District Pier.
Dogs will race in heats of six, culminating in a championship faceoff.
First place gets a trophy and $100, second place get $75, third place gets $50.
RACE RULES:
All dogs racing must be a Dachshund. Dogs must be 25 pounds or less and no taller than 12 inches at the shoulder. We reserve the right to weigh dogs at check in.
All dogs' vaccinations must be current.
All dogs must be on a leash when not involved in a race; unruly dogs will be excused.
Owners are required to clean up after their dog(s).
Only dogs running in the current heat, and the upcoming 2 heats will be allowed in the holding area.
Only two handlers per dog are allowed in the race area: one at the start line and one at the finish line.
No food, toys or other pets are allowed in the race area.
Owners cannot throw, push or in any way give the dogs a head start at the beginning of the race.
Owners cannot throw any object(s) onto the track before, during or after the race.
Owners cannot run up and down the track during the race.
Owners cannot reach for the dog at the finish line. The dog must cross the finish line on its own.
The winning dog will be the first to run completely across the track finish line—tail included.
DISCLOSURE:
This is an event meant only for FUN. Please do not argue with judges or staff about race results.
Judges are not professional judges.
The Wharf reserves the right to use photos for marketing and advertising.
Must be 21+ with valid ID to consume alcoholic beverages.
Entry fees are non-refundable and non-transferrable.
If event is cancelled due to weather, entry fees will still be donated to charity.
RELEASE:
By purchasing your registration, you acknowledge that participating in a public event carries with it inherent risk of injury and exposure to the COVID-19 virus and its variants. You agree to release and hold harmless the District Wharf and all associated parties from any and all liability and damages arising from your participation in this event. You understand that you are responsible for your dog(s) at all times and unruly dogs will be excused with no refund. You agree to all rules and regulations above.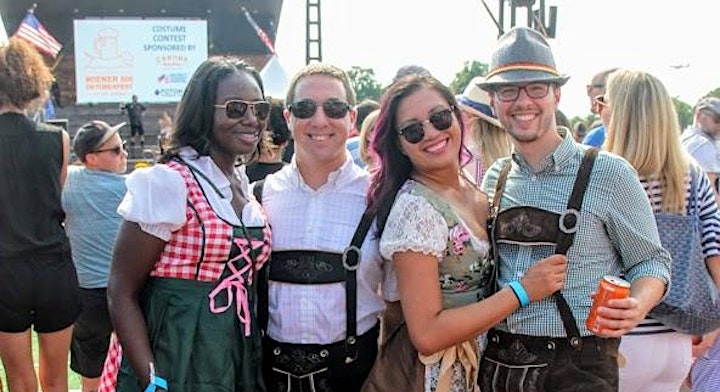 THANK YOU TO OUR PARTNERS