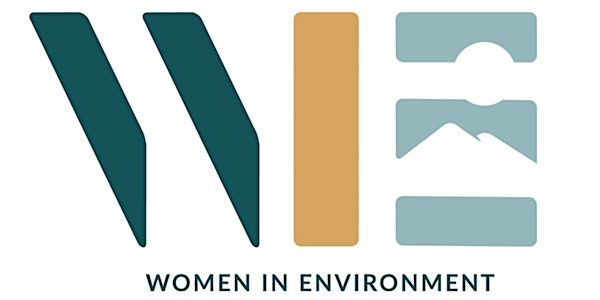 WIE Portland Summer Herb Walk
Join WIE and Arctos School of Herbal and Botanical Studies for a fun and educational summer herb walk at Mt. Tabor park in Portland, OR
When and where
Location
Mt Tabor Park SE Salmon Way and SE Park Dr Portland, OR 97215
About this event
Let's get together for an herb walk!
Join WIE and Arctos School of Herbal and Botanical Studies for a fun and educational summer herb walk at Mt. Tabor Park, Portland OR. We will be meeting at 6 P.M. in the grassy area across from the Visitor's Center at Mt. Tabor Park. From there we will stroll through the park with herbalists Missy Roh and Gradey Proctor. They will share their love and expertise of the local flora and fauna and invite us to get to know the plants here in the beautiful Pacific Northwest.
Meet in the park across from the visitor center at Mt. Tabor Park, Portland. Come prepared for an easy stroll through the park. Some elevation change. Bring water and snacks. We will be walking rain or shine.
Thank you especially to WIE's featured event sponsors who have made this event possible: DEA, Jacobs, Arcadis, Kennedy Jenks, Catalyst Environmental Solutions
Speaker Bio: Missy Rohs (she/they) is a community herbalist and instructor at the Arctos School of Herbal and Botanical Studies in Portland, Oregon (https://arctosschool.org). She approaches herbalism with an eye to personal empowerment, community-building, and practical engagement with healing herbs. Her relationship to plants is guided by a strong conservation ethic and a deep love of Pacific Northwest ecosystems. She grows and wildcrafts her own medicine with a focus on sustainable herbal remedies: those that grow easily in populated habitats, and those that can be harvested in the wild with minimal impact.
Missy's path to herbalism began with community organizing and activism. She sees her herbal practice and teaching as another facet of working for social and environmental justice.
Speaker Bio: Gradey Proctor (he/him) is an ecologist, field botanist, and plant tender who is an instructor at the Arctos School of Herbal and Botanical Studies in Portland, Oregon (https://arctosschool.org). Gradey fell hopelessly in love with the Northwest upon his arrival in the '90s. His longing to develop a sense of place drove his passion for sustainably harvesting medicinal and edible plants, and he has devoted years to studying and protecting the flora and fungi of Oregon's forests.
From that commitment to native ecosystems and sustainability, Gradey's interest in utilizing weeds and garden plants as medicine has blossomed. His other herbal endeavor, The Medicine Garden (https://www.medicine-garden.net), is an independent nursery specializing in healing herb starts and ecology-oriented garden design.