Description
Please join the Chicago Chapter of Women in eDiscovery for our January luncheon.

WHEN: Thursday, January 17, 2019 from 11:30 a.m. to 1:00 p.m.
WHERE: Aronberg Goldgehn Davis & Garmisa, 330 N. Wabash Ave.
TOPIC: Empowering Yourself
Lunch will be provided by a sponsor.
NOTE: Please arrive at 11:30a.m. sharp if you would like to hear from candidates running for the 2019 WiE Board. We will also be casting our votes for the Board members at this meeting. You must be present at the meeting in order to vote.
This luncheon will feature Empowerment Educator NIKKI NIGL.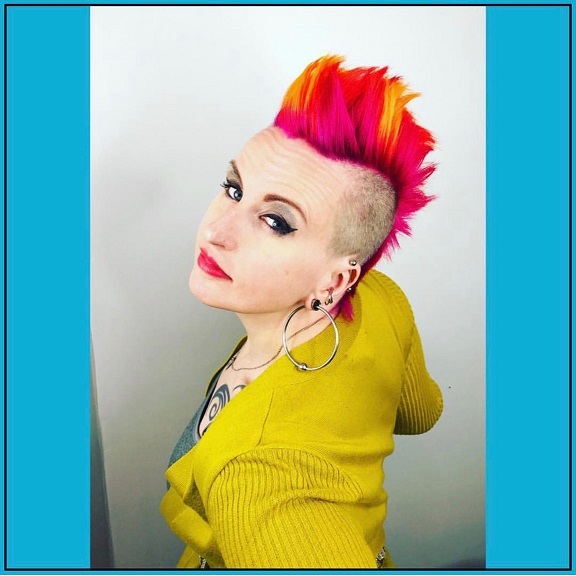 Nikki Nigl (rhymes with eagle) is a professional communicator who dedicates her life to motivating people. She has a Bachelor's degree in Adult Learning and Development, and a Master's degree in Communication - both from Northeastern Illinois University. Nikki is Founder, Producer, and Host of the ABOUT WOMEN monthly Empowerment series and corporate workshops. Nikki started ABOUT WOMEN 5 years ago when she was searching for her own answers about life decisions and personal choices. She has taught college-level classes in Communication at Northeastern Illinois University and public speaking skills for TED Talk speakers. She did a TED Talk in 2015 about The ABCs of How Women Are Socialized (https://www.youtube.com/watch?v=bs4Vvgg9d9U). Her specialty is working with women through The Impostor Syndrome and understanding doubts instead of thinking that they'll just magically go away.
Possessed by her Midwest sensibility, West Coast calm, and East Coast edge, Nikki has dedicated her life to motivating the masses with a no-nonsense but understanding approach to life. She is known to put your mind at ease. She is here to help you understand why we do what we do.
PLEASE RSVP BY TUESDAY, JANUARY 15, 2019.