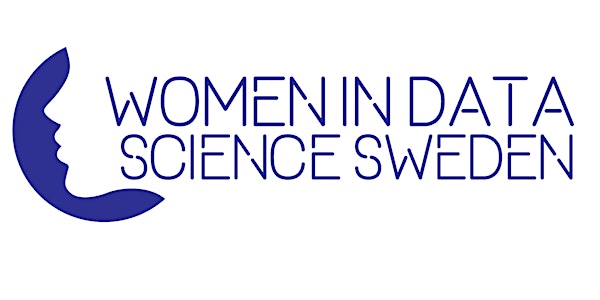 WiDS Sweden Meetup @Swedbank
WiDS Sweden is starting the new year with a meetup on February 4th. Join us for an evening of networking, technical talks, and a panel!
When and where
Location
Landsvägen 40 40 Landsvägen 172 63 Sundbyberg Sweden
About this event
We hope that you are enjoying your holidays and wish you a great year ahead. We are happy to announce that we are starting the year with a meetup on February 4th. Sign up and prepare yourself for an intensive four hours filled with interesting talks, panel discussion, and networking! This time, our meetup is sponsored and kindly hosted by Swedbank in their headquarters in Sundbyberg, Stockholm.
We will meet at Landsvägen 40 at 17.30 pm, with the first talk starting at 18.00. There will be two talks followed by a panel discussion. Food & beverages will be served. We will have awesome women on stage giving technical talks as well as plenty of awesome people in the crowd to network with.
This is an event for you if you are currently working within the field of data science or planning to move into it. Your gender doesn't matter - everyone is welcome! If you are interested in data science and/or finance, this is a great opportunity to learn more about the domain or to deepen your knowledge and meet people with similar expertise.
What do we mean by data science? Hey, we're not picky! Analytics, AI, machine learning, robotics, statistics or business intelligence - you name it. You shouldn't be afraid of getting into the technical details though - we're all here to learn and that means challenging ourselves.
Agenda for the evening:
17:00-18:00: Registration & mingle. Food and drinks will be served.
17:50-18:10: WiDS introduction
18:10-18:40: GAN, as powerful as Gandalf by Afrooz Ebadat, Senior Data Scientist at Analytics and AI, Swedbank.
18:40-19:10: Ms. Privacy is everywhere, even in trains and buses! by Leila Bahri, Privacy Specialist at Group Data Protection, Scania.
19:15-20:00: Panel discussion: Data Science in Finance. Panelists:
Veronika Plotnikova, Head of Analytics & AI Delivery and Service Team at Swedbank.
Salla Franzén, Group Chief Data Scientist at SEB
Deepa Krishnamurthy, Data Scientist at Klarna
20:00-21:00: More mingling & networking
Looking forward to meeting you there!