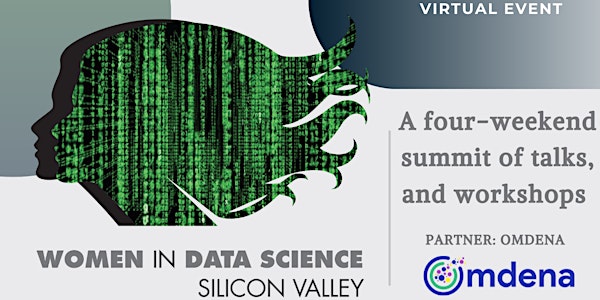 WiDS Silicon Valley Workshop
Join us at WiDS Silicon Valley Workshop, to enhance your skills in Data Science and Machine learning!
About this event
"WiDS Silicon Valley is an independent event that is organized by Nishrin Kachwala, Dhwani Contractor, Jidhnyasa Mahajan, and Maleeha Koul as part of the annual WiDS Worldwide conference organized by Stanford University and an estimated 200+ locations worldwide, which features outstanding women doing outstanding work in the field of data science. All genders are invited to attend all WiDS Worldwide conference events."
Network
However you network best, WiDS Silicon Valley 2022 has the feature for you. Whether you're a rookie when it comes to building your network and just getting started, or a routine networking professional, we're making it easy to make the connections that matter!
Gain Insights
From keynotes, track presentations, and interactive hands-on workshops, you'll gain access to thought-provoking, educational and advanced talks from tech heavyweights.
Supercharge your career
Take control of your career progression with coaching, mentorship, and guidance to future proof your career.