About this Event
The Widow's Journey Beyond Grief
Beginning Retreat
GP Eventworx, is proud to bring this transformative grief healing process by Denise Dielwart from its many years as an online program into live retreats!
Join Denise for a nurturing 3-day retreat for widows, stuck on their roller coaster of grief, who are ready to start healing themselves, live a joyous life, find their purpose, and re-discover who they are from the inside out.
You will be nurtured, nourished, and restored, ready to embrace the world again and be able to live life on your own terms. You will connect with like-minded widow soul sisters, all on the same journey as you, all coming together with one purpose: to heal and grow beyond their grief.
In this life-changing retreat you will:
Discover how to heal yourself from within.
Learn why trying to do it on your own, using outdated slow methods, is not working.
Learn how to change the emotional state that's impacting your life without your awareness.
Get off the grief roller coaster so that you can live your future life full of joy, purpose, and love.
Embrace having flow in your life again, even if you are struggling.
Understand that grief does not heal, YOU DO!
Our workshops are meant for all widows, not just the traditional definition of the word "widow". Our definition is any woman who has lost her life partner; whether by marriage (husband or wife), domestic partnership, or fiancé, and regardless of their age and the length of their lost relationship.
Venue
Marriott San Diego Mission Valley
8757 Rio San Diego Drive
San Diego, CA 92108
Retreat Ticket Price
$397 Early Bird Rate, expires Nov 17, 2019
$497 Regular
Special: Buy 1 ticket, and get a second ticket for $347! You will need to purchase the first ticket, and then forward your confirmation email to gpeventworx@gmail.com to receive the discount code for the second ticket.
Group discounts are available for groups of 5 or 10! Please email gpeventworx@gmail.com for more details!
Registration Check-in
Friday: 8am-9am
Retreat Hours:
Friday & Saturday: 9am-6pm
Lunch and AM/PM coffee/tea breaks are included in retreat ticket.
Sunday: 9am-1pm
AM coffee/tea break is included in retreat ticket.
Breakfast and dinner are not included in your retreat ticket. The hotel has a restaurant onsite and room service available. There are also many nice restaurants in the area.
Guest Rooms
We have secured a room block with the Marriott with these special guest room rates:
$149/night, Standard Room, single or double occupancy
Complimentary Trolley Passes per guest room.
Guest rooms are not included in your retreat ticket.
These rates are available 3 days pre/post event, should you decide to plan a longer trip and enjoy beautiful San Diego!
If you want to share a room with someone, it is your responsibility to find a roommate. While we can try to help you find one, we cannot guarantee it.
These rates are exclusive of applicable taxes, service fees, and/or hotel-specific fees in effect at the time of the event. Tax rate is currently 12.5% Occupancy Tax and $0.40 Tourism Fee.
After you register for the retreat, you will get the booking link to register online. We appreciate your patience while the hotel sets up the link for us! Our preference is that you book your room using the online link rather than calling the hotel.
Parking
$15/day for overnight parking for those staying at the hotel
$10/day for day-drive in self parking
Pricing is subject to change.
Airport
San Diego International Airport (SAN): 8 miles from hotel
We look forward to seeing you at one of our retreats!
When you heal your inner world - your outer world heals!
Before registering for the Jacksonville retreat, please see our other dates & locations below, in order to make the best choice for you!
From Sept 2019 to June 2020, we are excited to offer 4 Beginning Retreats and 1 Advanced Retreat in the US!
Beginning 3-Day Retreats, ALL OPEN FOR REGISTRATION!
• Jacksonville, Florida: September 27-29, 2019
• Seattle, Washington: November15-17, 2019
• San Diego, California: January 17-19, 2020
• Denver, Colorado: March 27-29, 2020
Advanced 5-Day Retreat, OPENING SOON
• Kansas City, Missouri at Unity Village: June 8-13, 2020
Requirements to attend the Advanced: Completed either the Online Course or one of the Beginning Retreats listed above.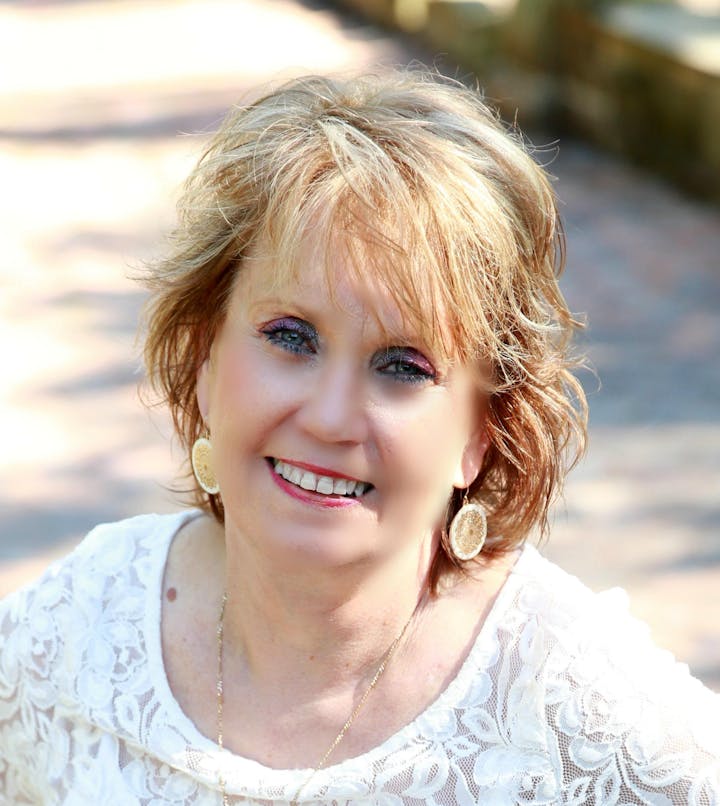 About Denise Dielwart
In 2009 and at only 51, Denise lost her husband Maarten suddenly to an unexpected blood clot, and started sinking into a deep pit of anger, depression, loneliness, and isolation.
Everyone else around her was "getting on" with their lives, she was lost, lonely, and filled with fear of her future. She had no idea how she was going to live the rest of her life alone without him.
Denise needed help. She was broken and didn't know how to work through her paralyzing grief and pain. After trying many methods such as counseling, attending grief share groups, and therapy, none of which worked long term, she realized that if she was to ever be whole again, she had to be the change. It was up to her to create her new life and joy journey.
Through her own personal grief healing journey, Denise studied and became a certified Grief Coach and Mentor, specializing in grief and works only with widows.
Denise is the creator of the F.L.O.W. method which produces dramatic and life changing results, within months instead of years.
Denise believes that grief is a normal and natural emotion when we experience such a great loss. However, grief does not define who you are, become your identity, or become your life sentence!
In Denise's words: GRIEF DOES NOT HEAL – YOU DO!
For more information on Denise's online programs, go to www.livingbeyondgriefandloss.com
Enjoy this video that Denise released to her private Facebook group on June 18!
If you would like to join this private group for widow's only, click here: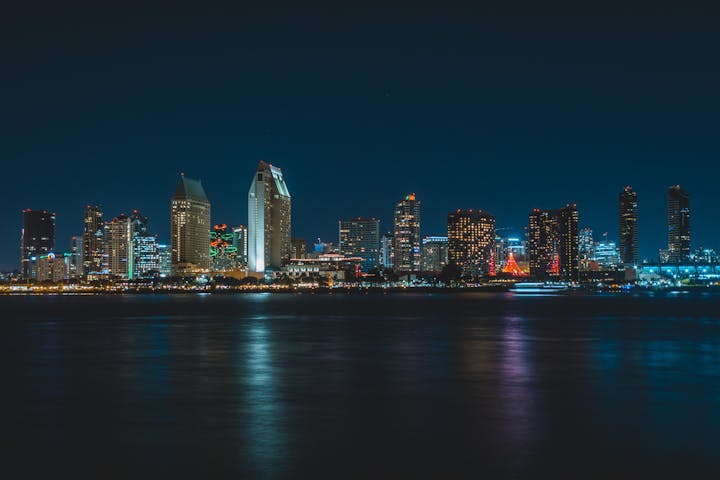 What's San Diego all about? And why should you stay a few extra days to enjoy this wonderful city?
Here's an excerpt from the San Diego Tourism website:
The nation's 8th largest city, San Diego may be known for its great weather, beautiful beaches and laid-back residents, but this dynamic urban metropolis hosts so many big sporting and cultural events that visitors might forget all about its relaxed SoCal character and vibe.
San Diego is not only California's birthplace  it is also the state's historic soul. Visitors can forego the history books and instead travel to San Diego for a thorough lesson on California's beginnings.
Whether it's visiting Cabrillo National Monument on Point Loma where California was first discovered in 1542, or exploring a gold mine in the mountains of Julian from the Southern California gold rush days of 1869, San Diego County is steep in historical journeys from corner to corner.
For more information on San Diego and things to do, go to: sandiego.org