Widener University's 6th Annual Careers in Sexuality Conference

Friday, October 11, 2013 from 8:00 AM to 4:30 PM (EDT)
Event Details
EVENT TICKETS SOLDOUT! WEBINAR TICKETS STILL AVAILABLE!!!
Widener University is proud to present the 6th annual Careers in Sexuality Conference:
Defining Your Professional Self!
Our vision is a positive and inspiring experience, filled with practical knowledge for professionals, current students, and prospective students of human sexuality. This conference will allow participants to envision the opportunities and potential for their own successes within the field of human sexuality.  This one day conference will consist of 9 workshops focusing on professional skills for the educator, clinician, or generalist practitioner.
Widener University's 6th Annual Careers in Sexuality Conference: Defining Your Professional Self will be held on Friday, October 11th, 2013.  Conference check-in and a complimentary light breakfast will be held between 8:00 AM - 9:00 AM, followed directly by this year's conference from 9:00 AM - 4:30 PM.  A complimentary lunch is also included. Please see the bottom of this page for full schedule of events, including workshop/presentation times.     

Keynote Speaker:
Dr. Betty Dodson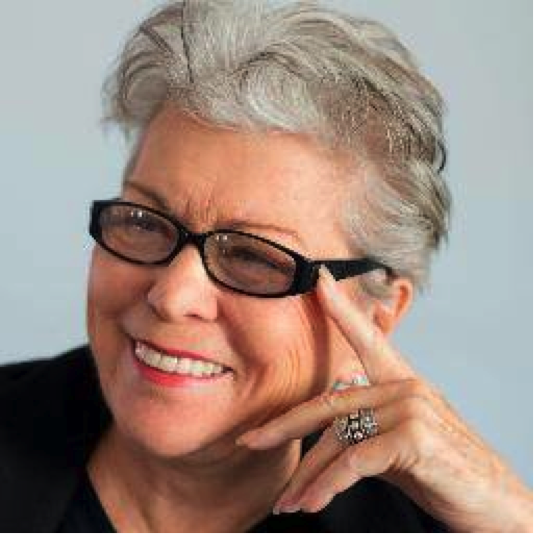 Betty Dodson, artist, author, and PhD sexologist has been one of the principal voices for women's sexual pleasure and health for over three decades.  Betty continues her private practice as a sex coach in New York City (click here for details).
Dodson had the first one-woman show of erotic art in '68 in NYC followed by three others. She produced and presented the first feminist slide show of vulvas at the 1973 NOW Sexuality Conference in New York where she introduced the electric vibrator as a pleasure device. For 25 years, she ran Bodysex groups where women learned about their bodies and orgasms through the practice of self-stimulation.
Her first book, Liberating Masturbation: A Meditation on Selflove ('74) became a feminist classic. Sex for One ('87) sold over a million copies. Orgasms for Two ('02) embraces partner sex. Most recently she released My Romantic Love Wars: A Sexual Memoir that details her experiences with America's Sexual Revolution, the women's movement and her feminist sexual activism with bodysex groups that she conducted for 25 years.
She has authored numerous articles on the subject of women's sexual pleasure and orgasm. In 1994, she earned a PhD in clinical sexology. Dodson has presented at conferences for sexual scientists, therapists, and psychologists. In 2011, she was given the public service award from SSSS's (Society for the Scientific Study of Sexuality) and the MASTERS AND JOHNSON AWARD presented by SSTAR (Society for Sex Therapy and Research).
She has been interviewed on prime time cable television shows from the '70s to present including The History Channel; The O'Reilly Factor; The View; BET; HBO; Donahue; Sally Jesse Raphael; Geraldo; Joan Rivers; etc. She has been featured in national publications such as O Magazine, Glamour, Cosmopolitan, Vogue, Marie Claire, Playboy; Playgirl, Penthouse, Ms. Magazine, Bust, Time Out NY, LA and Chicago.  More information can be found on her website.

PRESENTERS:
The conference will consist of nine presentations for attendees to choose from. They will be divided into three different time slots with each time slot consisting of one educational, one clinical, and one "wildcard" workshop to choose from. Attendees are free to choose any presentations that are most appealing to them, however each presentation will identify specific knowledge levels (beginner/introductory, student/intermediate, professional/advanced) and therefore all presentations may not be appropriate for every attendee.
 See below for a list of the confirmed* presentations:

Think Big! Think Small!: A Grassroots Sex Education Business Perspective with ScrewSmart/ ScrewSmart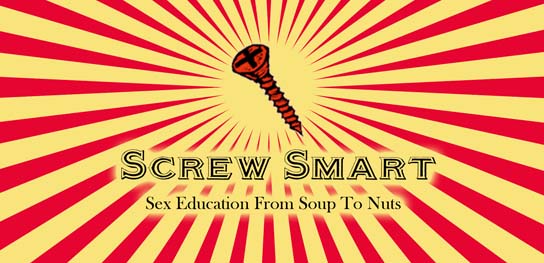 Skill Level: This presentation is appropriate for all attending.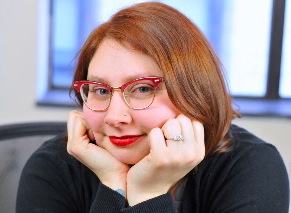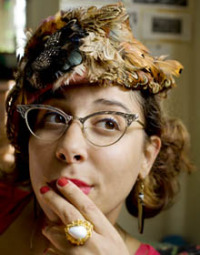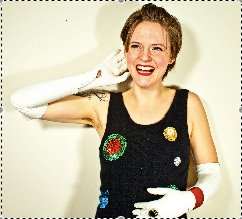 JD Ackerman, MEd                                                    Rebecca Alvarez, MSW, LSW, MEd                                   Kira Manser, LSW, MEd
Sometimes thinking small in terms of a business model can offer more chances to think big in terms of offerings, sustainability, and personal satisfaction. Broadening one's idea of what success looks like opens up new avenues for your possible business adventures!  This interactive workshop will offer participants the opportunity to learn about our experience starting a grassroots sex education collaborative, and create the space to design a sketch of what one would do if the sky was the limit. This workshop is relevant to new through advanced educators that want to examine possible small business design alternatives.
More information about ScrewSmart can be found on ScrewSmart's website.

Demystifying Sexuality & the Impact of Trauma/ Latisha Webb, BS, MHS, EdD

Skill Level: This presentation is appropriate for all attending. 
This presentation will deliver a synopsis on how professionals could use the Demystifying Sexuality & The Impact of Trauma: An 8-session Holistic Psycho-Educational Curriculum on How Trauma May Impact the Circles of Sexuality (DSIT) model in working with their targeted populations. Specifically, this presentation will address how trauma may impact each circle of sexuality, including the concept of the Intentionality of Circle. DSIT is an intervention that was designed to educate individuals or groups of individuals over the age of 18 about trauma and sexuality in order to to demystify the  'taboo' topics of sexuality and trauma through a systematic format of pre- and post-tests, icebreakers titled 'Jumping-Off Points', educational tools, open discussions, and creative arts therapeutic activities. 
More information about Dr. Webb can be found on Dr. Webb's website.

Designing and Conducting LGBT Youth Disparities Research/ Michael Marshal, PhD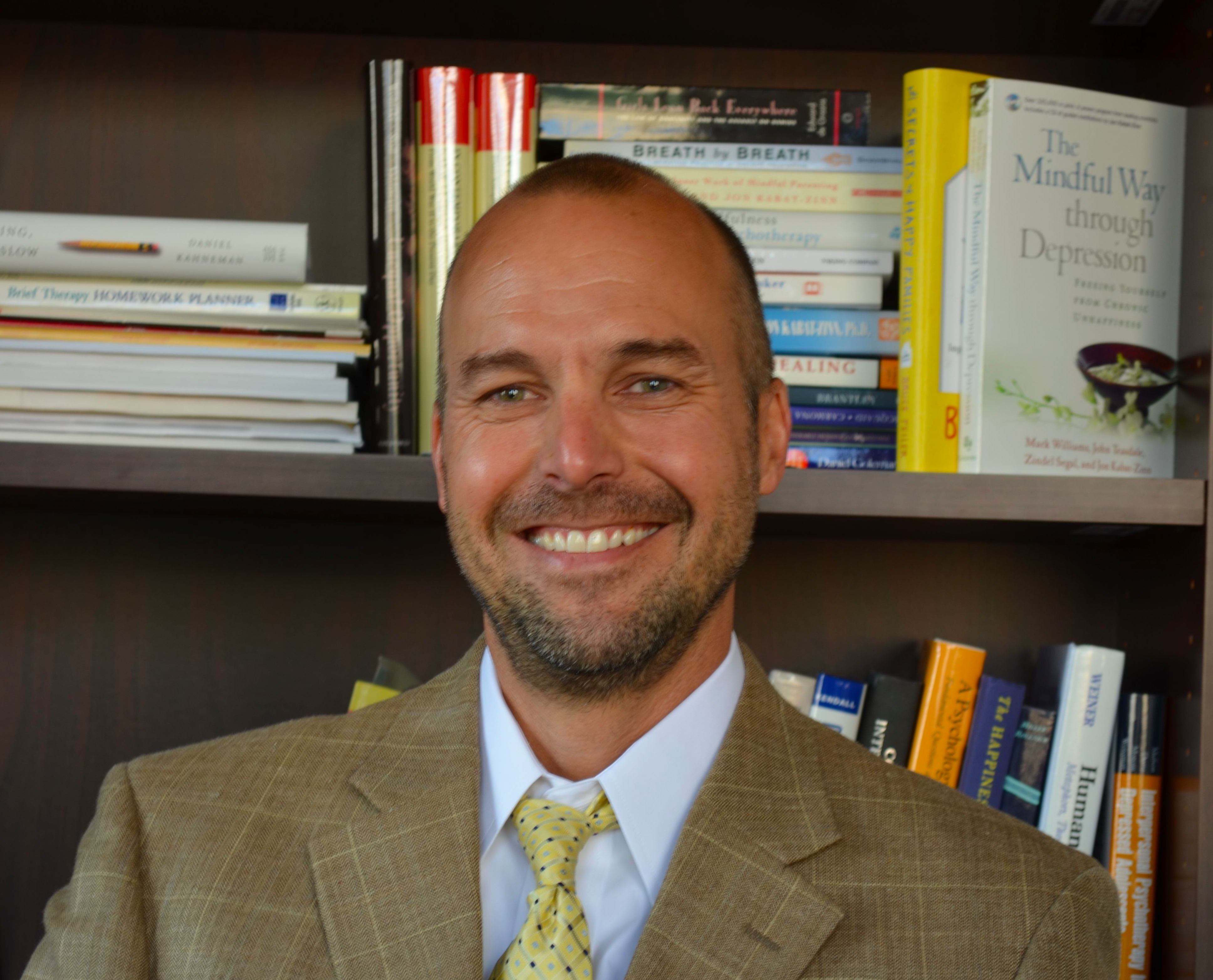 Skill Level: This presentation is appropriate for all attending. 
This workshop will begin with an overview of the current literature that examines mental health and substance use disparities research with LGBT youth.  This overview will describe both cross-sectional and longitudinal studies and serve as a context for the remainder of the workshop.  The remainder of the workshop will provide the audience/participants with a foundation of understanding of how to conduct rigorous LGBT youth research.  Several inter-related topics will be discussed including: (1) the pros and cons of cross-sectional and longitudinal research designs; (2) the advantages and disadvantages of "within-group" and "between-group" designs; (3) the advantages and disadvantages of qualitative and quantitative research designs; (4) human subjects' protection issues including how to keep the youths' sexual orientation confidential and maximize their privacy and safety when they participate in health sciences research; and (5) statistical modeling strategies for testing complex questions and hypotheses about health disparities among LGBT youth.  The overarching spirit and emphasis of the workshop will be to promote confidence and empowerment in young investigators and that conducting LGBT youth research is both sorely needed and highly feasible.

Sex Positive Therapy with Kinky Clients/ Michael Aaron, PhD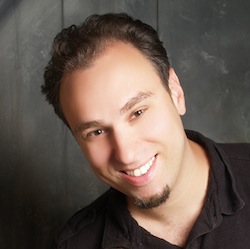 Skill Level: This presentation is appropriate for all attending.
This presentation will show clinicians how to work with clients who are sexual minorities, with a special emphasis on those with "kinky" or non-normative sexual interests. Often, sex therapists see clients coming into their office worried or shamed about their sexual interests due to sex negative messaging in their families and society. Therapists frequently need to provide sex education in order to depathologize and normalize sexual behaviors and fantasies deemed aberrant by clients. This presentation will provide details on how therapists can help their clients accept and embrace their own sexualities. Case studies will be presented which illustrate the challenges that therapists face in helping clients accept themselves and in giving them permission to explore and broaden their sexual horizons. Particular attention will be given to differentiating between healthy, non-normative sexual behaviors and pathological sexual behaviors, with emphasis on understanding the changes in the DSM-V regarding the new diagnosis of Paraphilic Disorder. Pros and cons of this new diagnosis will be discussed, with suggestions provided for further changes in the way that the mental health field views sexual minorities.

Before You Hang that Shingle! A Game Plan for Starting a Clinical Private Practice/ Phillip A. Rutter, PhD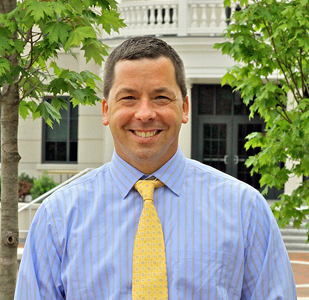 Skill Level: This presentation is appropriate for beginner and intermediate attendees.
This Workshop will focus on building a private practice as a sex and relationship therapist, as well as considerations for marketing, insurance board membership, and referral networking. Attendees will learn from an initial assessment what goals they hold for the private practice, what risks or challenges they may face, and ways to make inroads to saturated or difficult markets.  This assessment will include considering the benefits of a plan and of specific goals as to WHY you'd want a private practice; defining your 1-3 year and 5-10 year goals; identifying the skills you hold and your niche to separate you from the pack; knowing what risks you are willing to take; deciding to rent by hour, day, or month; figuring out how to do well while helping others ('the money part'); knowing what your passions are and how they draw you to this work; how to remain patient with the process and yourself; and, what other venues of employment to consider while your practice grows. More information about Dr. Phillip A. Rutter can be found on Dr. Rutter's website.

Couseling Alternative Lifestyle clients with a Trauma-Informed Practice/ Leonore Jefford, MA, NCC, LPC, BCPC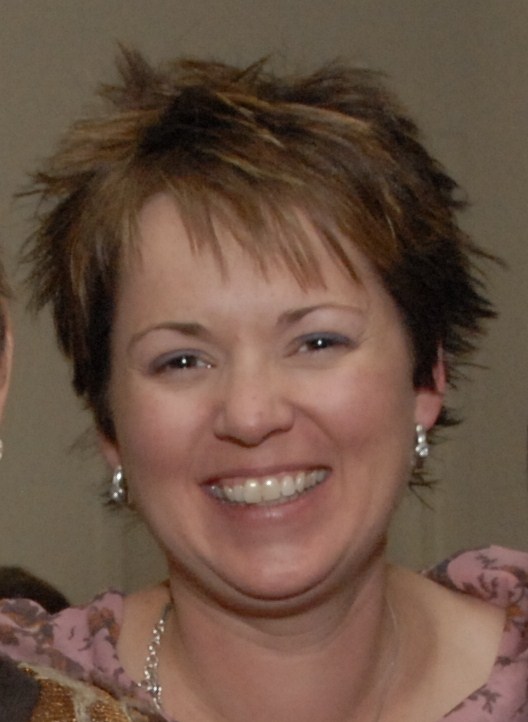 Skill Level: This presentation is appropriate for all attending.
This presentation will offer ways in which clinicians can develop a trauma-informed practice when working with alternative lifestyle clients, including LGBTQI clients and clients practicing open relationships, polyamory, B/D, S/M, and fetishes. Participants will explore the reasons why trauma is relevant to treating clients with alternative lifestyles by exploring the difference between big "T" trauma versus small "t" trauma, The Sanctuary Model, and the use of "SAFE" in treatment.  In addition, this presentation will examine how stigma through personal and cultural stereotyping can lead to trauma and then how trauma can lead to stigma.

Why I Work in HIV: One Psychologist's Story of Migration to the Field of Human Sexuality to Become a More Effective Psychologist/ Kevin Moore, PsyD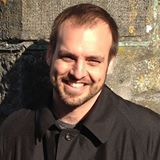 Skill Level: This presentation is appropriate for all attending.
After a brief overview of community mental health and the Ryan White program, the presenter will relay their own professional development from a case manager working with people with schizophrenia, to being a graduate student in clinical psychology, to understanding how HIV is a somewhat separate field of professional work, to working as a psychologist in a HIV clinic, to creating nationally-recognized integrative care for many HIV clinics. 

Sexuality and Autism/ Judy Teter, MS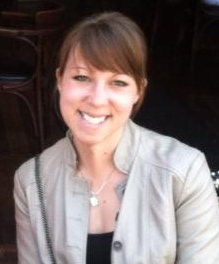 Skill Level: This presentation is appropriate for all attending.
This presentation will focus on identifying the challenges the Asperger's Syndrome (AS) population faces around puberty, masturbation, sexual behaviors and intimacy.  Participants will first learn how to define the term "autism" and establish the understanding of the autism spectrum, as well as Identify the specific features of clients with Asperger's or high-functioning autism.  The presentation will then discuss the causes of sexual problems in the autistic population and the different ways to treat them, including ways to explain intimacy to autistic couples.  The differences between low-functioning autistic clients' sexuality and AS clients' sexuality will also be explored.

Mindfulness-Based Interventions in Clinical Practice: Techniques for Reducing Stress and Developing Body Awareness/ Jenny Sandler, MSW & MEd student at Widener University; and Cori Grachek, LSCW    
Skill Level: This presentation is appropriate for all attending.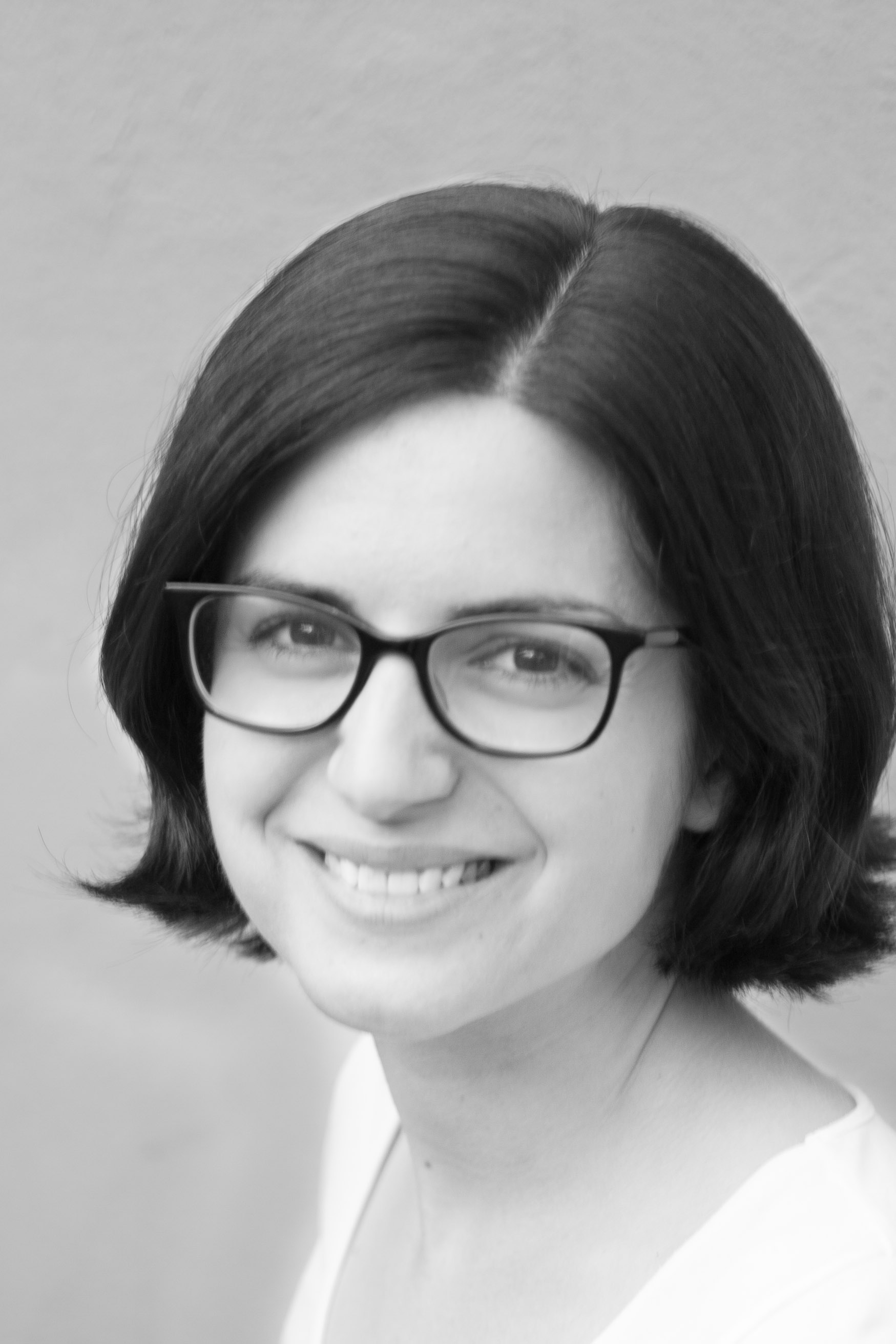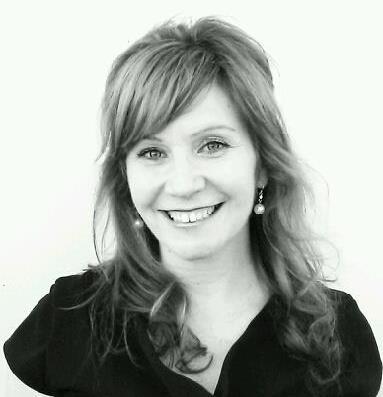 Jenny Sandler                                Cori Grachek, LCSW
Mindfulness and meditation are powerful practices that can help people live with
more acceptance and ease. Mindfulness­based interventions (MBIs) have been proven over the last 30 years through rigorous scientific study to provide health benefits to practitioners­­especially for those who suffer from anxiety, depression, and chronic diseases. Sexuality professionals may already be using mindfulness or mindfulness­like techniques in their work, and some may be completely new to mindfulness and mindfulness­based therapies.

The heart of mindfulness practice is awareness, which is supported by several
attitudinal foundations, such as kindness and non­judgment. The study of mindfulness involves the direct practice of moment­to­moment mindful awareness and cultivating the attitudinal foundations.

Body awareness is a key element of mindfulness, and the practice of mindful
meditation and other mindfulness techniques can help bring a compassionate awareness to thoughts, feelings, and body sensations. This body awareness can be a key factor in helping clients with sexual dysfunction and other mind­body issues. Mindful communication is another tool which can be used therapeutically with clients.

This workshop will be an interactive exploration of the tenants and practice of
mindfulness for sex professionals and other mental health practitioners. It will focus on allowing participants to directly experience mindfulness­based body awareness exercises and discuss the application of these techniques in their own practice.

 WEBINAR OPTION:                                                   
This year, we will feature a Webinar option for those individuals who are unable to attend the conference but would still like to participate in the workshops online. There will be AASECT CE credits offered at the conference to those who attend in-person, but unfortunately, these CE credits will not be applicable to those attending via Webinar.
SOCIAL MEDIA:
Please follow us on Facebook and Twitter for all of the latest news and updates about this year's conference (including a complete list of this years presenters due out by the end of July). If there are any questions please feel free to email us at sexualityconference.widener@gmail.com.

Conference Schedule

8:00-9:00 am

Check-In and Light Breakfast

9:00-9:20 am

Welcome presented by: Dr. Don Dyson,  Associate Dean and Director, Center of Human Sexuality Studies

 Opening Remarks presented by: Dr. Betsy Crane, Professor, Center of Human Sexuality

9:20-9:30 am

Break

9:30-10:45 am

Workshop Session I

Education

Designing and Conducting LGBT Youth Health Disparities Research

(All skill levels)

-Dr. Michael Marshal

Clinical

Sex Positive Therapy with Kinky Clients

(All skill levels)

-Dr. Michael Aaron

Wildcard

Why I Work in HIV: One Psychologist's Story of Migration to the Field of Human Sexuality to become a more Effective Psychologist

(All skill levels)

- Dr. Kevin Moore

10:45-11:00 am

Break

11:00am-12:00pm

Keynote Speaker: Dr. Betty Dodson

12:00-1:00 pm

Lunch (provided)

1:00-2:15 pm

Workshop Session II

Education

Demystifying Sexuality & the Impact of Trauma

(All skill levels)

-Dr. Latisha Webb

Clinical

Before You Hang that Shingle: A Game Plan for Starting a Clinical Private Practice

(Beginner and Intermediate skill levels)

-Dr. Philip A. Rutter

 

Wildcard

Sexuality and Autism

(All skill levels)

- Judy Teter

 

2:15-2:30 pm

Break

2:30-3:45 pm

Workshop Session III

Education

Think Big! Think Small!: A Grassroots Sex Education BusinessPerspective with ScrewSmart

(All skill levels)

-ScrewSmart

Clinical

Counseling Alternative Lifestyle Clients with a

Trauma-Informed Practice

(All skill levels)

-Lenore Jefford

Wildcard

Mindfulness Based Interventions in Clinical Practice: Techniques for Reducing Stress and Developing Body Awareness

(All skill levels)

-Jenny Sandler and Cori Grachek

 

3:45-4:00 pm

Break

4:00-4:30 pm

Closing Remarks, Raffle Prizes, and Networking Activity presented by: Dr. Betsy Crane
NOTE: Directly following the conference, there will be an informational question  and answer presentation from 4:30-5:30 PM for any prospective Widener University Human Sexuality Students.  There will be discussion regarding the admission process and the program itself.  All prospective students interested in admission should plan on attending
*Please note that presentation descriptions and lineup are subject to change.
When & Where

Widener University's University Center Building
One University Place
Chester, PA 19013


Friday, October 11, 2013 from 8:00 AM to 4:30 PM (EDT)
Add to my calendar
Organiser
Widener University's Careers in Sexuality Conference is a student-run conference organized by current Center for Human Sexuality Students. The conference was founded in 2007 to provide current sexuality students and sexuality professionals in the area the opportunity to further their professional careers. 
If you have any questions pertaining to the conference, please do not hesitate to contact the CISC Executive Board at execboardcisc@gmail.com. 
Thank you!