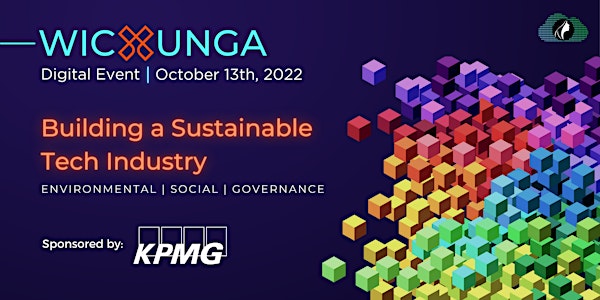 #WICxUNGA: Building a Sustainable Tech Industry
Accelerating the 2030 UN Sustainable Development Goals and Global ESG Goals
About this event
What is #WICxUNGA2022 about?
Today's women leaders are at the forefront of sustainability and transformation, especially with the introduction of ESG. At Women in Cloud, we have learned the power of collective access and action to ignite stronger leadership and economic opportunities for women in technology, through the 2030 UN Sustainable Development Goals and ESG Goals. Welcome to #WICxUNGA 2022, where like-minded industry leaders, executives, investors, entrepreneurs and community members come together to share the new narrative that is accelerating digital transformation, economic opportunity, global inclusivity and proven leadership development for our community and beyond.
#WICxUNGA captures powerful dialogue through unique activations focused on UN SD and ESG goals, including environmental support, community social development, governance, gender equality, sustainability, industry innovation and strategic partnerships to achieve our collective mission and vision. Welcome to #WICxUNGA 2022.
Who should attend?
Women Tech Founders (SAAS or Service Based) interested to do business in SMB and enterprise ecosystems
Diverse Owned Tech Companies (SAAS or MSP)
Companies interested to partner with women founders
Corporate Business Development Leaders
Alliance Leaders
Why should you attend?
Mastery-Focused Keynote & CXO Power Panels to up-level your business leadership and professional development
Focused Networking Sessions to drive real-time leadership and business advice on topics that promise to shift your perspective and provide insights with impact
Business Development Bootcamps and skill-building workshops to drive growth and revenue
20+ On-Demand WIC Master Class Power Talks for easy to access "always on" master class content for professional and leadership development to Unlock Actionable Frameworks to Drive Results
Get Access to Warm Introductions to Industry Leaders for 1:1 advisory conversations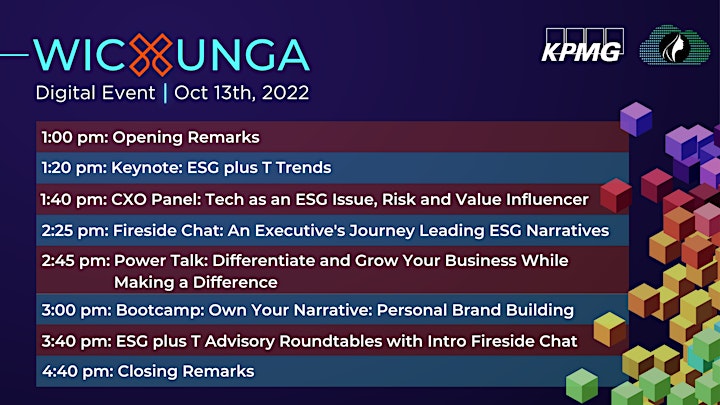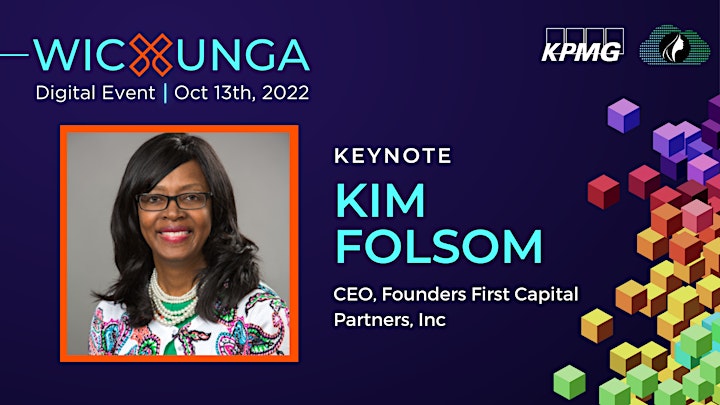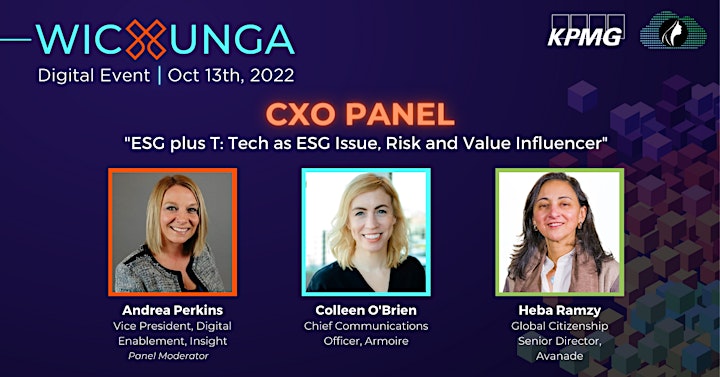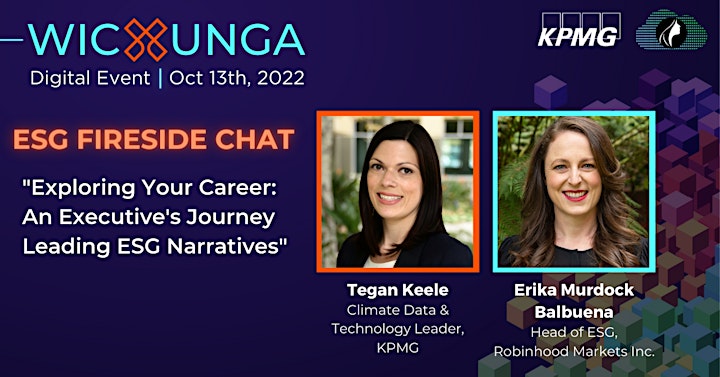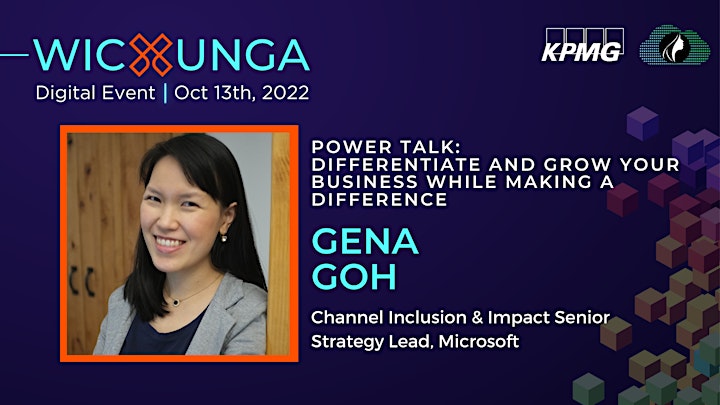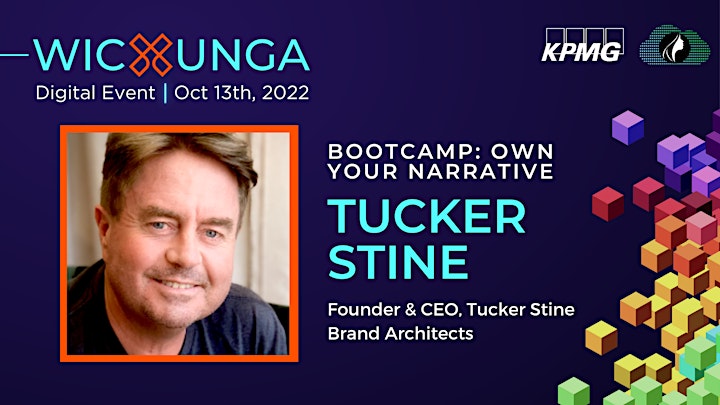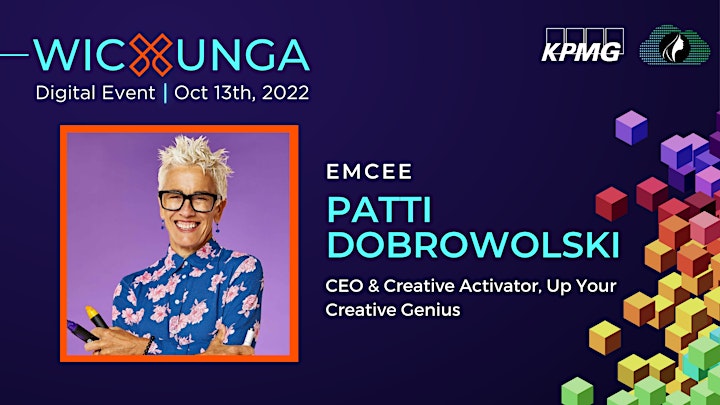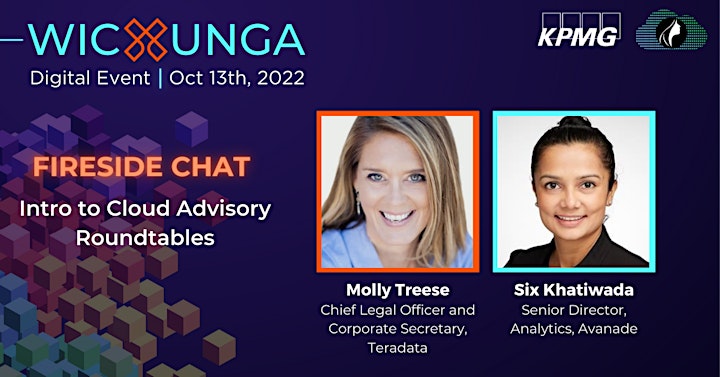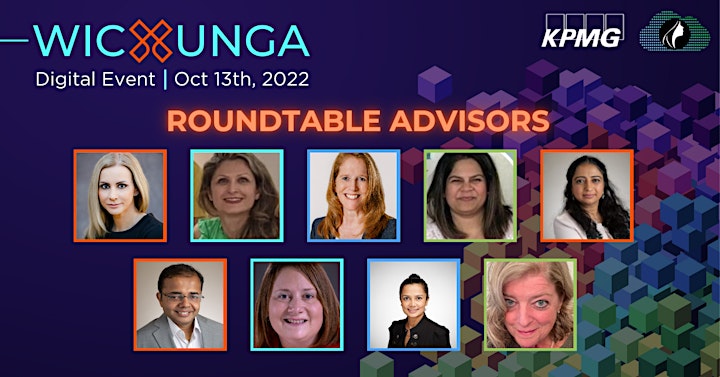 What Can You Expect from the Virtual Event Experience?
High-Impact Networking with Industry Leaders, Subject-Matter Experts, Entrepreneurs, Community Partners, Allies and Peers
Virtual Event Hub to support easily navigating the event and an activity feed to drive connections with speakers and attendees
Virtual Photo Booth experience
NOTE: Virtual Event platform does not support dial-in options and works best from a Chrome browser on a laptop or desktop
Free access is made available for Public Officials, Govt. Officials, Media and Community Partners - contact events@womenincloud.com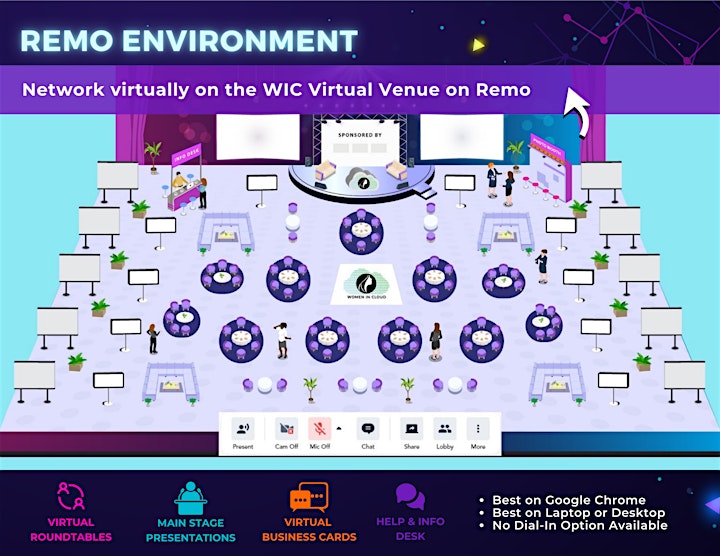 What the community is saying...
"Sessions about leadership and roundtable discussions were absolutely the best. " - Sonia Wadhwa
"I loved the content, the speakers and the networking. Single stream meant a very simple and effective way to participate in all the sessions." - Annette Wilde
"I enjoyed the calibre of speakers, the interactive and insightful chats, and the avalanche of connections I have made on Linkedin and Twitter." - Nonye Umahi
"Connections and opening access is key to the Women in Cloud model so definitely encourage folks to take advantage of the introduction page. Also check out the Power Talks with a wealth of information and potential connections." - Cindy Gross
"One of the better online events. You didn't try to boil the ocean. Things were broken down into manageable segments." - Marian Breeze