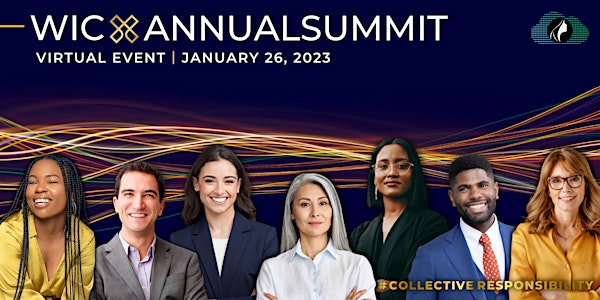 #WICxAnnual Summit 2023: Digital Leadership Summit
The 5th Annual Summit celebrates how collective responsibility and ESG+T are igniting equitable economic access for women leaders and execs.
About this event
Join us for #WICxAnnual Summit 2023: Digital Leadership Summit
The 5th Annual Summit ignites the power of "Collective Responsibility" through exclusive access to an incredible mix of hybrid experiences over three weeks that promise to be memorable, empowering and inspiring. Built on purpose, innovation and excellence, this event is led by top global industry women leaders, CEOs, Executives and allies focused on global, sustainable impact, exploring the increasing pace of Cloud & AI technology, creating a global hub for sustainable tech solutions, accelerating ESG + T innovations that provide innovative platforms to transform our collective community into resilient leaders and thriving global enterprises.
Agenda:
Keynote: The 5 Superpowers of Modern Cloud Leadership You Need
CXO Panel: Scalable Leadership Frameworks for Hybrid Workforce that Actually Work
Big Talk Activity Session
Thought Leadership: Navigating Life With Clarity & Purpose
Introduction To World Record Attempt & Activity
Panel: Preparing for a World That Doesn't Exist Yet
Thought Leadership: Leading the ESG Transformation With Tech, Inclusion & Representation
CXO Panel: Cloud Marketplace as a New Sales Route for SAAS Solutions
Power Talk: Dream Investors Are in Your Reach
#WICxWorkshops: Make Effective Connections with Your Dream Investors
Interactive Experience: Building Trust In Modern Hybrid Workplace
Thought Leadership: Leadership Persona for the Modern Workplace
#WICxWorkshops: How to Design and Implement Your Leadership Persona
Power Talk: Preventing Burnout - How and Why It's Important
Thought Leadership: Why an ESG Plus Tech Strategy is Vital to Every Business/Company
CXO Panel: Why is data privacy so important to ESG narrative?
Cloud Leaders Circle Roundtable
Closing Remarks & What's Next for WIC
How our summit creates exponential value for you:
Expand your knowledge and skills in Cloud & AI, ESG +T, leadership models for sustainability and Cosell GTM with Hyperscalers and inclusion practices
Network with influential corporate executives, mentors, tech founders, policy advocates, academics, ESG leaders, investors, entrepreneurs and more
Enhance your skills to advance your career and/or business by participating in one-of-a-kind workshops, bootcamps, challenges and roundtables
Participate in our GUINNESS WORLD RECORDS™ title attempt for the most users in a vision board video hangout and create your Future You vision board!
Get Updated about Coming Trends
Learn from experts and your peers from growing industries and within the tech community
Connect with leading experts and your peers from growing industries community who are shaping the future of our industry
And, finally become inspired by keynotes, CXO panels and reconnect with your peers as we navigate the new future of tech
Included with this ticket:
Digital Leadership Experience: January 26, 2023: Virtually on Remo
Automatically registered #WICxAnnual Summit 2023: World Record Attempt: February 1, 2023: Virtually on Zoom
Access to on-demand #WICxAnnualSummit 2023 content & recordings
*#WICxAnnual Summit 2023: In-person Conference + Dinner - Separate ticket required: Registration: https://www.eventbrite.com/e/wicxannual-summit-2023-in-person-conference-dinner-tickets-463653168107
Why should you attend?
Up-level your skilling and professional development
Access curated programming on topics impacting the leadership and advancements in cloud technology, AI, entrepreneurship and more
Hear from industry leaders turning the magic quadrant on its head and changing the landscape by addressing economic access and gender parity experience
Get real-time leadership and business advice on topics that promise to shift your perspective and provide insights with impact
Learn from idea-driven power talks by influencers, subject-matter experts, community leaders, entrepreneurs, and more
Get Access to Warm Introductions to Industry Leaders for 1:1 advisory conversations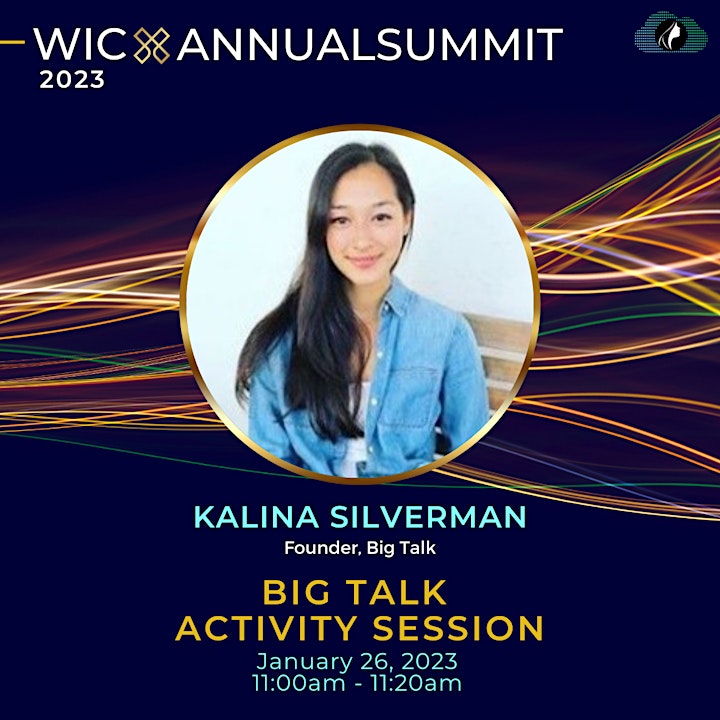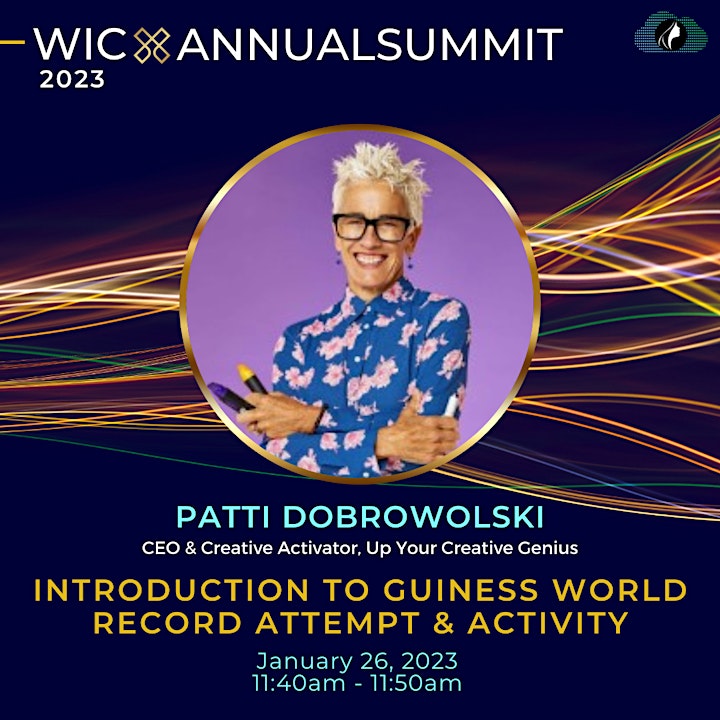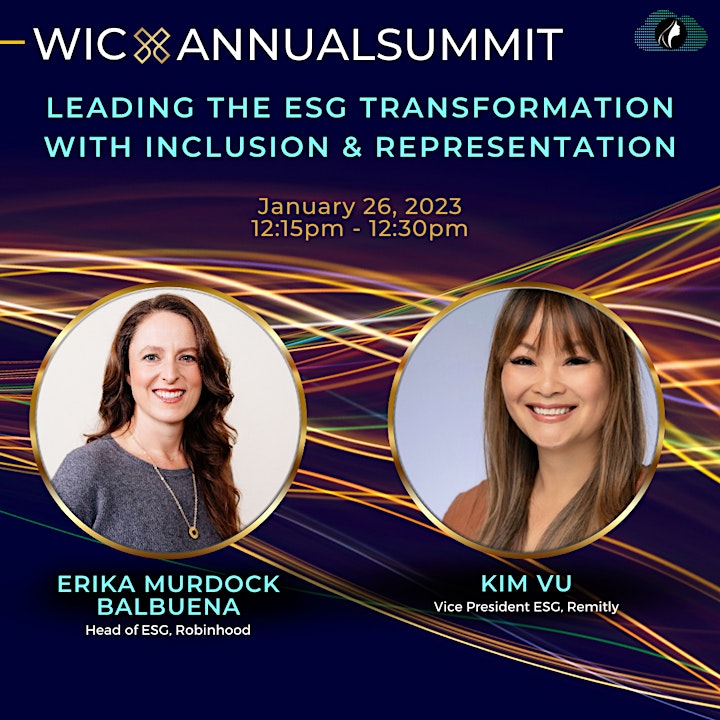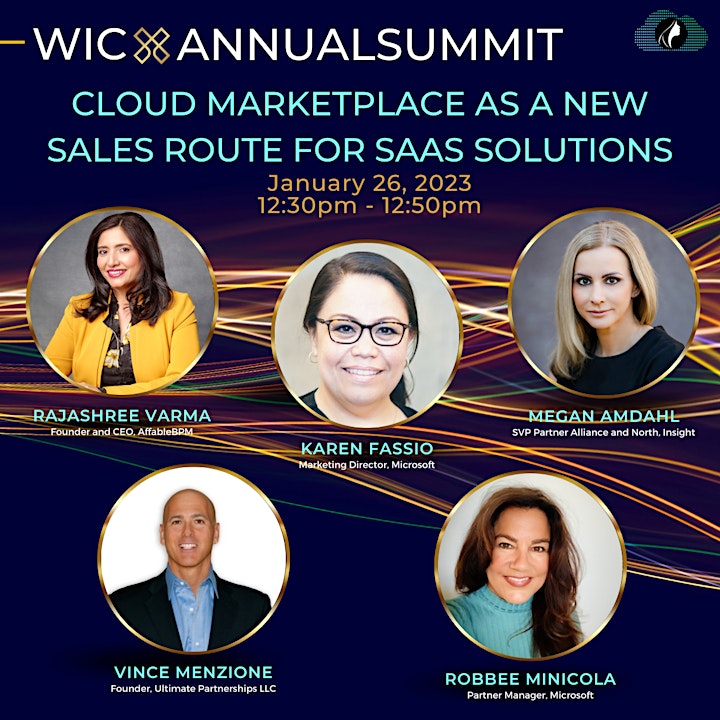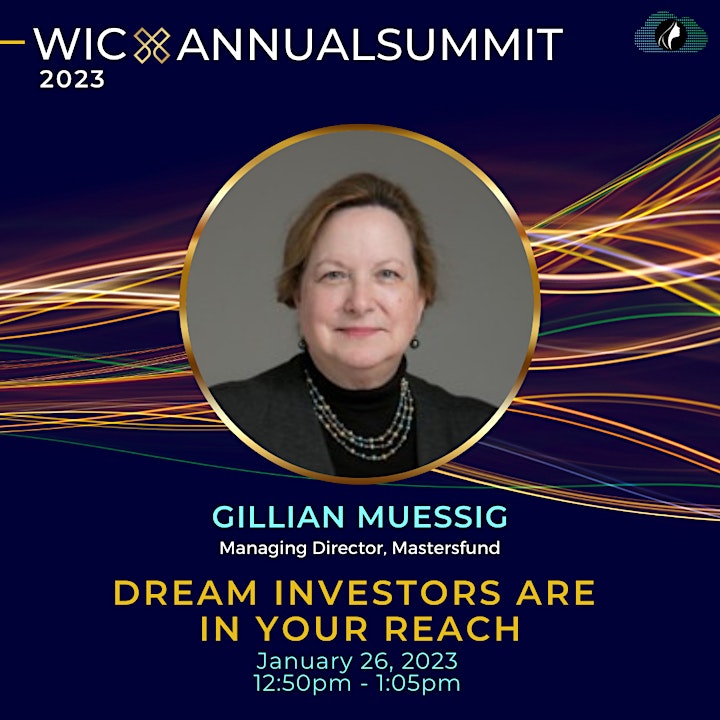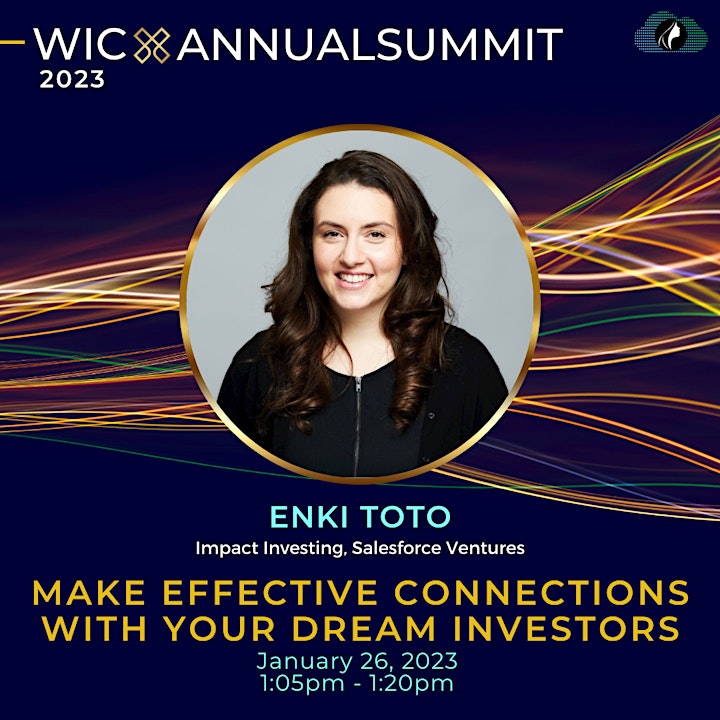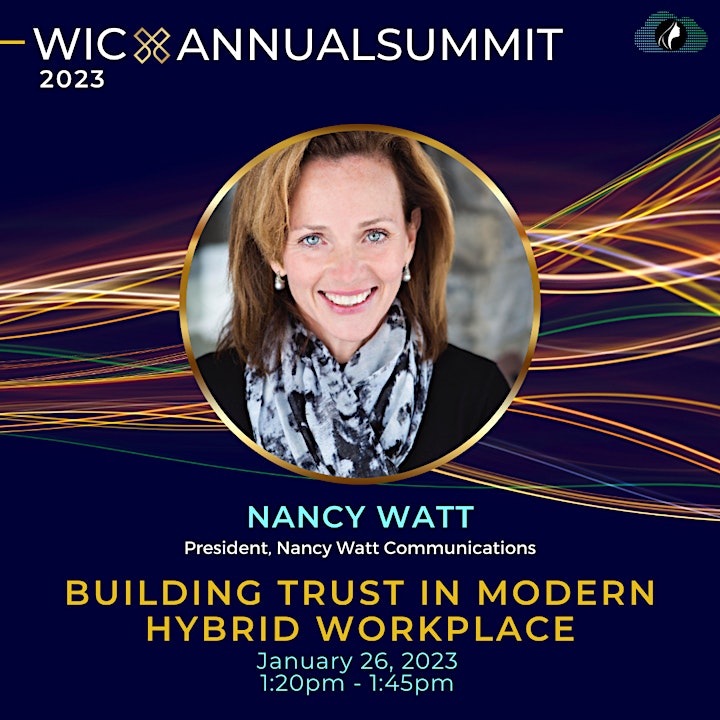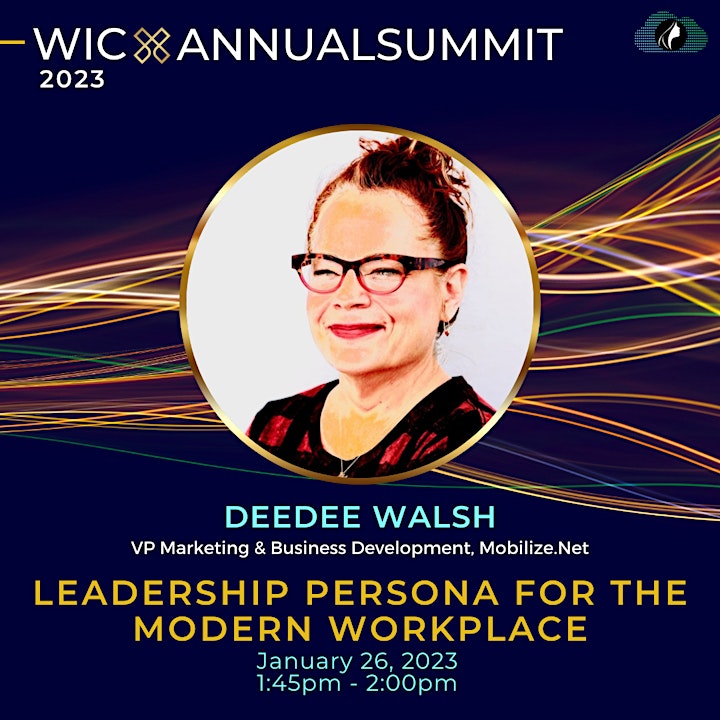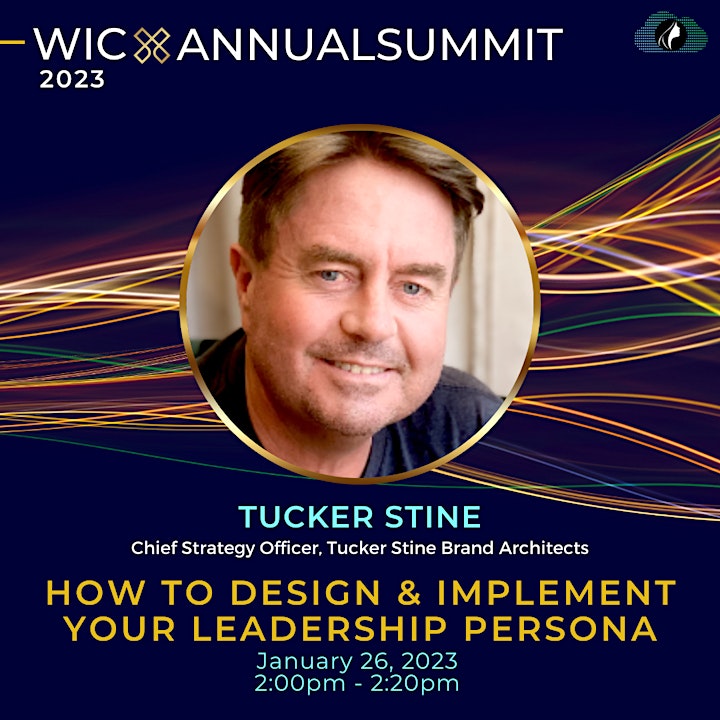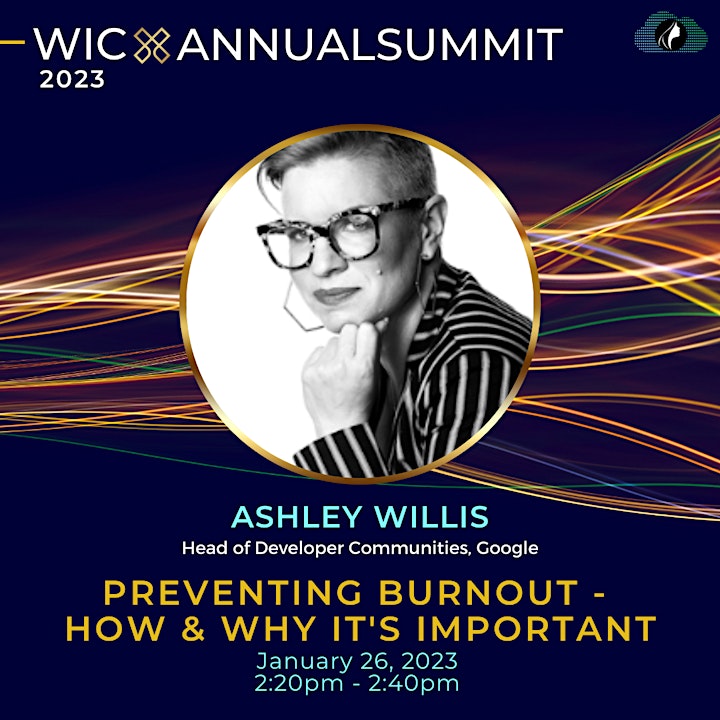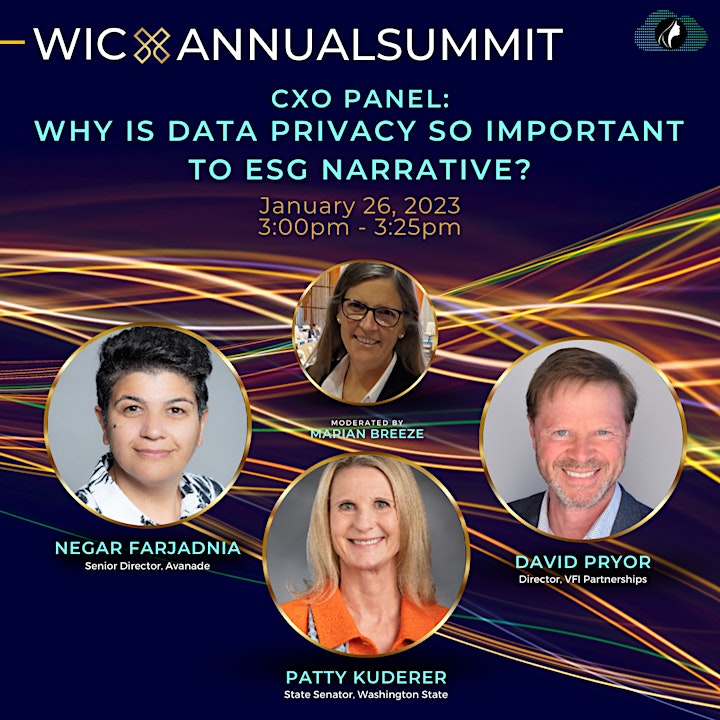 What Can You Expect from the Virtual Event Experience?
High-Impact Networking with Industry Leaders, Subject-Matter Experts, Entrepreneurs, Community Partners, Allies and Peers
Virtual Event Hub & Dedicated Landing Page to support easily navigating the event and an activity feed to drive connections with speakers and attendees
Virtual Photo Booth experience
Downloadable Workbook
Access to on-demand content and recordings
NOTE: Summit Virtual Event platform does not support dial-in options and works best from a Chrome browser on a laptop or desktop
Free access is made available for Public Officials, Govt. Officials, Media and Community Partners - email events@womenincloud.com for more information.
By registering for this event, you grant Women in Cloud permission to share your registration details with applicable sponsors and community partners.