Description
Come join WICRE for our annual holiday luncheon.
Registration and Networking at 11:30am
Program starts promptly at 12pm
We are collecting items for Operation Holiday, so please make sure you bring some items to donate.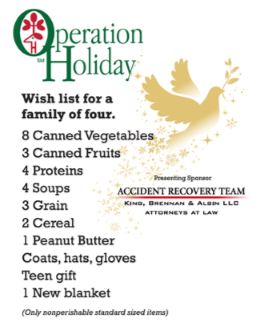 About our program
She who laughs, lasts.
Are you working harder and laughing less? Are high stress levels giving you hardening of the Attitiudes?
You may just need to laugh!
A good belly laugh exercises your heart as well as your circulatory and respiratory systems. Laughing out loud gets your facial, shoulder and diaphragm muscles engaged and provides "inner jogging".
Come join Jae Pierce-Baba in an energetic learning experience: increase your laughter factor and find ways to use your sense of humor as a creative force, stress reducer and Holiday helper for happiness.
A little about our speaker
Jae Pierce-Baba is a woman who has made it her mission in life to encourage others to lighten up in both personal and professional settings. Jae believes that laughing, humor and a sense of fun gives you an edge on the competition and that a sense of humor is an essential life skill.
Jae is founder and CEO of her own seminar business, LipShtick Productions and a nationally recognized professional speaker, pediatric occupational therapist, a Certified Humor Professional, published writer, wife and mother.
So sit back and get relaxed, but one work of caution—Jae may actually make you LOL!