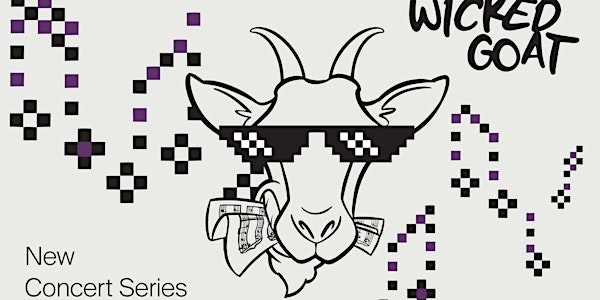 Wicked GOAT | Nature
Join us for the second Wicked GOAT concert featuring music that explores elements of the natural world. Recommended for audience members 10+
When and where
Location
Pasadena Conservatory of Music 100 N Hill Ave Pasadena, CA 91106
About this event
Recommended for audience members ages 10 and up.
Join us for the second Wicked GOAT concert featuring music that explores elements of the natural world, such as bird song, whale song, oceans, and landscapes. Wicked GOAT is a brand new immersive concert series at PCM featuring performances by faculty and friends.
Do Expect:
Vital repertoire by contemporary composers
Dialog with the audience
Multimedia experiences
Do Not Expect:
A "traditional" concert experience
Repertoire of composers who lived centuries ago
PROGRAM
Birdsong by Vivian Fung
Megan Shung, Violin *
Nic Gerpe, Piano *
Chaparral by Alexander Elliott Miller
Alexander Elliott Miller, Guitar
Danny Janklow, Alto Saxophone *
Thirteen Moons by Juhi Bansal
West Coast Premiere Performance
Megan Shung, Violin *
Derek Stein, Cello
Nic Gerpe, Piano *
Chansons de la Nature ("Songs of Nature") for Solo Clarinet by Jenni Brandon
Laura Stoutenborough, Clarinet *
Vox Balaenae ("Voice of the Whale") by George Crumb
Sarah Wass, Flute
Derek Stein, Cello
Nic Gerpe, Piano *
*PCM Faculty
As always, PCM considers the guidance of local, state, and federal public health agencies as well as best practices adopted in local schools and peer organizations. As such, we continue to strongly recommend indoor masking while on campus and, although it is no longer a requirement, we encourage all eligible students to be vaccinated, and all members of the PCM community to receive any boosters for which they are eligible.