Description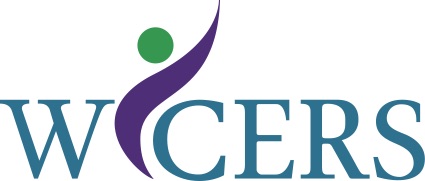 WICERS is an exciting opportunity for professionals in construction, engineering, and other related fields to convene, share and gain, powerful resources for personal and professional development.
Join us, Tuesday, April 23rd & Wednesday, April 24th, as we break barriers, form win-win connections and strengthen the foundation to build your dreams!
CONFERENCE REGISTRATION INCLUDES:
- 2019 Conference Bag
- Continental Breakfast & Lunch
- Access to All Sessions & Panel Discussions
- Access to Networking Reception
- Reserved Seating at 2019 Awards & Recognition Luncheon
PARKING INFORMATION
View parking options and rates for W Atlanta Midtown here.
Attendees will receive:
$4 Off Valet Parking Rate, Per Car

$5 Off Overnight Parking Rate, Per Car
CONFERENCE AGENDA - TUESDAY, APRIL 23RD
Welcome & Opening Session - 8:30am - 10:30am

Panel Workshops - 10:45am - 12:00pm

Planes, Trains & Automobiles ~ How We Move - A discussion on various modes of transportation and the trends that are affecting the industry and the people that work in them.
#Hashtags, Posts and Tweets ~ Managing Your Digital Profile - With social media quickly becoming the go-to method to communicate our goals, ideas and positions on everything from entertainment, politics and even business we will hear from a group of industry pros on how much is too much when it comes to social media and how does online activity affect your personal and professional brand?
Lunch & Presentation - 12:15pm - 1:30pm
Panel Workshops - 1:45pm - 3:15pm
SMART CITIES – Taking Connectivity & Innovation to the Next Level - As cities around the world are increasingly leveraging technology to address a variety of issues such as public safety, lighting, water, waste, energy efficiency, planning and emergency response, how do we stay ahead of the curve and ensure that our citizens are protected and prepared?
Navigating Our Careers: Knowing When and How to Move Up or Move On? - Whether you are an entrepreneur, intrapreneur, civil servant, entry level employee, middle- manager or C-suite executive we all struggle at times making career decisions. Taking risks or playing it safe whatever your dilemma, hear from a group of individuals who have all tackled challenging career moves and lived to tell their story!
General Body Session - 3:30pm - 5:00pm
Pardon the Interruption - An Entrepreneurial Conversation - Join WICERS 2019 as we learn lessons from women founders on creating a brand in non-traditional industries through bold, courageous vision. An interactive panel offering perspective, insight and strategies for women interested in starting a business and professional growth.
Networking Reception - 5:30pm - 7:00pm


CONFERENCE AGENDA - WEDNESDAY, APRIL 24TH
Welcome & Opening Session - 8:30am - 9:30am
Panel Workshops - 9:45am - 11:15am

Tackling Global Opportunities - Deciding to do business or accept a position in another country can be a daunting task. We will address how to cultivate global relationships and understand the nuances of doing business and working in another part of the world!
Turning your Dreams into Reality & Revenue – Understanding the art of how to identify, develop and grow profitable relationships is key to any successful business. Learn some do's and don'ts from folks on both side of the business development equation
General Body Session - 11:30am - 12:45pm
Pause for Disruption - A TED Talk style presentation that is sure to rock the WICERS stage! You will hear from 2 dynamic women who are changing and challenging the paradigm of business as usual!!
Awards & Recognition Luncheon - 1:00pm - 2:30pm
Interested in becoming a WICERS 2019 sponsor? Contact us at sponsorship@wicers.org