Description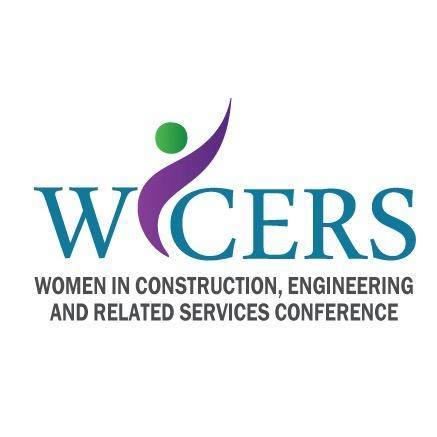 Women in Construction, Engineering and Related Services Conference

April 13 - April 14, 2017

Grand Hyatt - Buckhead

Atlanta, GA

The wait is over! Recognizing the importance of building relationships, cultivating partnerships and increasing resources. The WICERS conference will offer challenging conversations, in-depth panel discussions and powerful speakers.
The WICERS conference is designed for women who work in construction, engineering and related services, but any professional will benefit learning from leading industry experts. Both women and men will leave the conference with new tools, new connections and new opportunities. Join the movement and registration today!
Why Should I Attend?
WICERS will be an exciting opportunity for everyone doing business in the construction, engineering or related industries to come together and explore, expand and enhance themselves personally and professionally. While the conference is designed to inspire women, we encourage the participation of our male colleagues for balanced discussions as we identify ways to move our businesses, companies and careers to greater heights together!
Conference Date: April 13-14th, 2017
Conference Location:
3300 Peachtree Road NE
Atlanta, Georgia 30305
Telephone: 404-237-1234
Book Accommodations here:
Hotel Parking Rate
Daily Parking Rates: $7.00 Self-Parking, $11.00 Valet Parking
Overnight Parking: $20.00 Self-Parking, $32.00 Valet Parking
---
WICERS 2017 CONFERENCE AGENDA
DAY 1 - THURSDAY, APRIL 13 2017
8:30AM - 9:00AM Welcome & Introductions
9:00AM - 9:30AM Opening Sessions
9:45AM - 11:30AM Panel Workshops
The Sky's the Limit...Is Your Business Ready to Soar to New Heights?

Hartsfield-Jackson Atlanta International Airport (HJAIA) is the busiest airport in the world and is also one of the largest economic generators in the Atlanta region. If you are in construction, engineering or any of the service industries that support either, you won't want to miss this panel discussion of key players from HJAIA. With a $6 billion, 20 year Capital Improvement Plan in place where else would you want to be?

Confirmed Panelists:

*Myrna White - Public Affairs Manager, HJAIA

Roosevelt Council - General Manager, HJAIA (Greetings & Introduction)

Joe Jackson - Executive Director, Greater Economic Alliance

Stephen Maceyko - Vice President, Business Administration, Atlanta Airport Terminal Corporation (AATC)

Valerie Nesbitt, CPM, CPSD - Airport Diversity Officer, HJAI

Frank Rucker, PE - Asst. General Manager, Planning & Development, HJAIA

How to Manage Your Career Trajectory - Are You Soaring or in A Holding Pattern?

This group of seasoned professionals will help demystify the challenges of managing your career, understanding how to navigate corporate politics, survive budget shifts, corporate restructuring and just plain old work in industries that continue to be male-dominated. This session is for anyone trying to answer the question - what next and how to do get there?

Confirmed Panelists:

*Becky Hachenburg, P.E. (FL, GA), PMP - Regional Business Unit Leader, MWH/Stantec

Yvonne Yancy, SPHR - Commissioner of Human Resources, City of Atlanta
Julie Harrison - Vice President, Talent Management, Comcast Cable
Katrina Taylor Parks - Deputy Chief of Staff, Office of the Mayor, City of Atlanta
11:45AM - 1:45PM Big Ideas + Smart Solutions Pitch Competition
(in partnership with Usher's New Look Foundation)/Boxed Lunch
2:00PM - 3:15 Panel Workshops
Where is the Money...It's In Infrastructure!

The City of Atlanta has over 1 billion dollars dedicated to improving and repairing Atlanta's aging infrastructure. There are a wide range of opportunities and ways to participate in Watershed's Capital Improvement Plan and the Renew Atlanta Bond Program. Come hear first-hand from the powerful duo of women running the programs and from two engineers who's companies are providing services to the City.

Confirmed Panelists:

*Brenda van Ravenswaay - Regional Director, US & Latin America, CH2MHill

Commissioner Kisha Powell - City of Atlanta Department of Watershed Management

Faye DiMassimo - City of Atlanta, Executive Director, ReNew Atlanta Bond Program

Pamela Townsend, P.E. - SE Business Manager, WSP|Parsons Brinckerhoff

Suzanne Johnson, P.E. - Senior Associate Project Manager, AMEC Foster Wheeler

Changing the Landscape - How Development Projects are Transforming our Cities!

Drive through the City of Atlanta and you will see as many construction cranes as you do cars. Join WICERS 2017 for an inside look at several signature public-private partnerships and development deals that will change the face of the city for years to come.

Confirmed Panelists:

Kelly King - President, Oakwood Development Group

Jalal Slade - Strategic Planning Officer, City of Atlanta

David Nelson - Senior Vice President, Carter
3:30PM - 4:45PM A Conversation with Atlanta's Mayoral Candidates
WICERS 2017 is proud to host a conversation with nine of the men and women who have put their hat in the ring to be the City of Atlanta's next Mayor. We will have an opportunity to hear from each of them about their vision for our city and her citizens.
*Moderator: Tharon Johnson, Director, Greenberg Traurig LLP
Candidates: Peter Aman
Keisha Lance Bottoms
John Eaves
Vincent Fort (invited)
Kwanza Hall
Ceasar Mitchell
Mary Norwood
Michael Sterling
Cathy Woolard
5:00PM - 6:30PM Networking Reception
DAY 2 - FRIDAY, APRIL 14 2017
8:30AM - 9:15AM Welcome/Opening Session
9:30AM - 11:30AM Panel Workshops
How to Pivot When Life Throws you a Curveball

A conversation with a dynamic group of female leaders who are earning respect and taking charge in their respective industries.

Confirmed Panelists:

*Theia Washington Smith - Executive Director of The City of Atlanta's Women's Entrepreneurship Initiative (WEI)

Tracey Lloyd - OVP General Manager, Bloomingdale's

Stefanie Jewett - Founder, Activvely

Tiffany Ray - Founder, Generation InFocus

Rebecca Collett - Founder, Vibe Ride

A Look at the Next Generation of Leaders

A conversation with some of Atlanta's most creative, innovative and successful millenials
*Danielle Elkins
Nasim Mahboubi Fluker - Westside Future Fund
Becky Katx - Chief Bicycle Office, City of Atlanta
Josie Kressner - President & Founder, Transport Foundry
Brionte McCorkle - Asst. Director, GA Chapter, Sierra Club
Amanda Rhein - Sr. Director of Transit Orientated Development & Real Estate, MARTA
12:00PM - 2:00PM 2017 Awards & Recognition Luncheon