Description
Ladies!

You're invited to join us at our June networking happy hour.
Come network, socialize, and meet other women entrepreneurs and professionals.
This Month's Topic: Sleep, Glorious Sleep: How to get some and feel energized!
A good night's sleep is one of the cornerstones of vibrant health. Yet, this self-recovery activity seems to be elusive to many, resulting in low energy, dependence on substances like caffeine, and overall poor health.
In this health talk, you will learn:
What exactly happens when you sleep that results in vibrant health

Health factors that affect sleep

How to ensure you are set up for the best sleep each night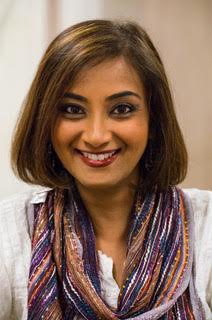 About the Speaker: Marelda Rodrigues, FMCHC, CNMT, is a Functional Medicine Certified Health Coach, Author, and Certified NeuroMuscular Therapist. Her journey in wellness is multicultural and includes challenging life and health changes, all of which provide the foundation of her "can do" style and drive. Contact her on how you can learn how you can create a health strategy or simple solutions to conquer your health challenges with stress, exhaustion, unproductive food and lifestyle habits, or lack of self care. http://bit.ly/ConnectAndExplore.
---
Ticket includes admittance to private event for women, light appetizers & wine.
Special Thanks to our Venue Sponsor, Co-Optim. Co-Optim is the luxe shared office and coworking space providing private offices coupled with high-end amenities and spectacular networking events.

---
Women in Business Connect (WIBC) is a membership exclusively for professional women, business owners, and entrepreneurs who want to build their business authentically through building relationships and referrals.
This group is composed of these components:

* Connecting & Collaboration
* Education & Resources
* Accountability & Support
* Social Time
* Masterminding
Learn more at our monthly networking events.
** Can't make it? Stay connected through our mailing list HERE.**
Interested in becoming a Business Sponsor and reaching 1000s of women on our distribution list?
Click Here to learn more.