WI & MN Olympian Swim Camp Sat Jan 22nd, 12:30 to 3:30pm, ages 9-12, $80
Legendary Olympians Allison Schmitt and Blake Pieroni will bring amazing inspiration and information to the awesome WI & MN Athletes!
About this event
Two of America's top swimming motivators and legends, 4x Olympian and American Record Holder Allison Schmitt and 2x Olympian Blake Pieroni are excited to be in the Duluth/Superior area to help your swimmer BREAKOUT to the next level by explaining the essentials to being a fast and happy swimmer. 
10x Medallist Allison Schmitt has been training partners with Michael Phelps, Captain of Team USA and a powerful spokesperson for mental wellness. Blake Pieroni is one of the top sprinters in the world and can take your relay exchanges, starts, strokes and turns to the next level.
This dynamic duo will be teaching and demonstrating for 3 hours and can't wait to work with your swimmer!
This clinic is for the 9-12 yr old swimmers!
For only $80! 
 There will be 2 hours of teaching in the water and then a 1 hour for snacks, stories and Q&A for a total of 3 hours!
Blake and Allison will start off in the water demonstrating the secrets and essentials to all 4 strokes, starts, turns and STREAMLINES!!    Then have a time of sharing their top tips on nutrition, motivation, goal setting and balance.
Every swimmer gets to race in a 25 of their choice and say they raced a GOLD MEDALIST!!  
Tickets are limited to only $80 per session.  So reserve your spot today!
12:00pm check in, registration, autographs and pictures with medals!
12:30-2:30pm water time! Teaching, demonstrating and racing! in the water with Blake and Allison
2:30-3:30pm big talk w Q&A and stories and snacks
Parents are free and welcome to take pictures and enjoy the enthusiastic talks and teaching but we will be asking everyone to spread out as much as possible around the pool dock. Swimmers will be 6-7 per lane. Swimmers will be spread out during the talks and autographs line as well.
Every swimmer receives a tips and training notes, autograph and picture with a Gold Medal!
This Clinic is limited to only 60 swimmers so reserve you slot soon!
Reserve your spot today!
Full Schedule for the day for all groups:
10:45am to 12pm talk and water session for 5-8yr olds
12:00pm registration and autographs for 9-12 yr olds
12:30-2:30 water session for 9-12 yr olds
2:30-3:30pm big talk with q&a question with older and younger
3:30-5:30pm water session for 13-19 yr olds
Allison and Blake will be selling signed Olympic Caps for only $10. 
These make a great Olympic souviner!
More info w Josh Davis 210.889.7667 or josh@joshdavis.com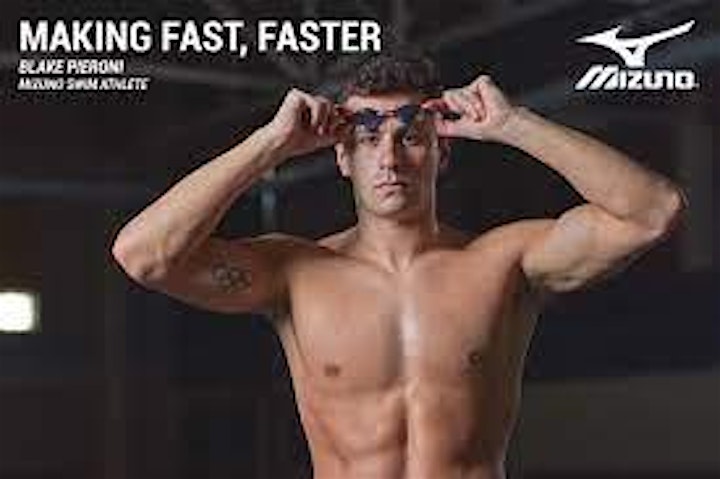 Organizer of WI & MN Olympian Swim Camp Sat Jan 22nd, 12:30 to 3:30pm, ages 9-12, $80
BIGGER NAMES!    BETTER PRICES!!    GOLD MEDAL SERVICE!!!     BREAKOUT to the BEST!!!!
Started in 1997, the BREAKOUT! SWIM CLINIC is the longest running swim clinic in the nation, lead by Team USA's Greatest Swimming Olympians and is consistently voted America's FAVORITE swim clinic. 
The BREAKOUT! motto is BUILDING CHAMPIONS and SAVING MONEY.  For over 20 years BREAKOUT! has been by providing the biggest names to the clubs with the best prices for the parents and the highest impact program to build swimmers who are champions in the pool and in life.
BREAKOUT! Swim Clinic is the preferred swim clinic of USA Swimming, LSC's, YMCA's and Summer Leagues around the country.
BREAKOUT! Swim Clinics is proud to partner with HAMMERHEAD SWIM CAPS: the safest, fastest, most comfortable and longest lasting swim cap in the world!!   Avoid injuries and concussion.  Get faster by getting rid of cap wrinkles and drag.  Save money, because this is the last cap you will ever need to buy!
3x Olympic Gold Medalist in Atlanta 1996, Captain of the Men's Olympic Team in Sydney 2000 and America's #1 Swimming Motivator, Josh Davis and his amazing wife Shantel created this tour and have partnered with some of the greatest Swimming Legends to help swimmers BREAKOUT to a new level of performance in and out of the pool.