Why Women Entrepreneurs Need More Women to Step Up to the Angel Investing Plate

Monday, February 3, 2014 from 5:30 PM to 8:30 PM (EST)
Event Details
Why Women Entrepreneurs Need More Women to Step Up to the Angel Investing Plate
Hosted by Hawkins International PR  
Join us for a lively discussion on how activating more high net worth women to become angel investors helps both the angel investing ecosystem and women entrepreneurs looking for capital on Monday, February 3, 2014.
Pipeline Fellowship's Founder & CEO Natalia Oberti Noguera will moderate a panel composed of angel investor Heather Cabot (Pipeline Fellowship alumna!), as well as entrepreneurs Amanda Steinberg and Diana Lovett (Pipeline Fellowship investee!).
Snacks and refreshments will be provided.
Tickets will not be sold at the event.
Refunds will not be issued.
HEATHER CABOT 
BOARD MEMBER, CISSÉ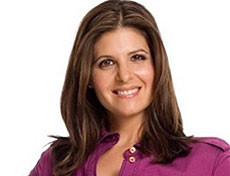 Heather Cabot is a former network TV news correspondent, writer, and a frequent guest on national television news programs including, TODAY. She is an adjunct professor at the Columbia University Graduate School of Journalism. A mother of seven-year-old twins, Heather leads a Girl Scout Troop and participates in the Community Synagogue Leadership Training Program and blogs about motherhood at www.thewellmom.com. She earned a BA in English and Philosophy from Simmons College and an MS in Journalism from Columbia. She resides with her husband and children just outside NYC.
DIANA LOVETT
FOUNDER, CISSÉ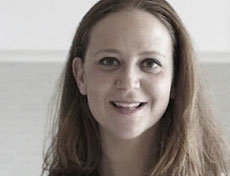 While completing a Fulbright scholarship and a year of volunteer work at an orphanage in South Africa, Diana Lovett became committed to a lifelong pursuit in creating social justice. Her experiences at such an early age inspired her to pursue a BA in African Studies at Yale, followed by an MA in International Development Studies from the University of Cambridge. Post graduation, Diana dove into grassroots-based social change in Ethiopia for the Ethiopian Children's Fund, followed by a fellowship in the Netherlands for Humanity in Action. Upon her return to the U.S., Diana decided to learn more about creating change at the policy level and worked for Governor Bill Richardson of Santa Fe as a Legislative Analyst, where she focused on health and economic development issues in New Mexico. From Santa Fe, Diana moved to New York City, where she gained experience in not-for-profit-based change as Director of Regional and International campaigns for "Keep A Child Alive," singer Alicia Keys' main charitable outlet. At Keep A Child Alive, Diana supervised treatment sites and created expansion strategies in five countries in Africa. From there, Diana went on to work for the Christie Company, as Director of Policy and Research, where she gained an understanding of the public/private partnership sector and aided in building social infrastructure and universities in developing countries. As a culmination of all of her experiences, Diana founded Cissé--a small business that combines her dedication to social responsibility by aiding small growers of cocoa to earn living wages and her love of chocolate.
NATALIA OBERTI NOGUERA
FOUNDER & CEO, PIPELINE FELLOWSHIP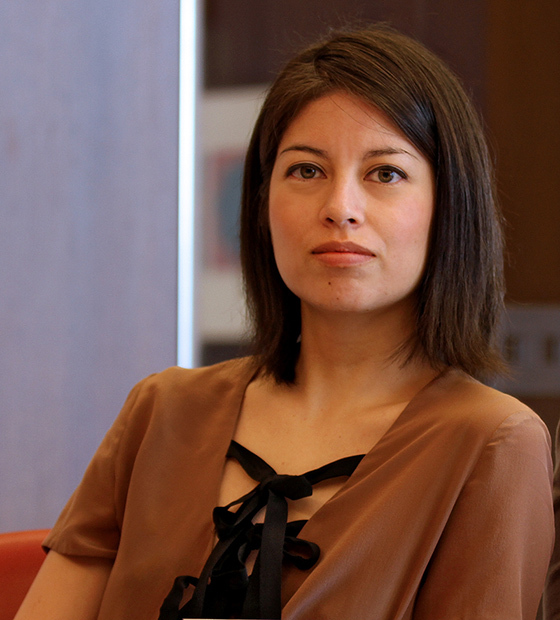 Dubbed "The Coach" by Marie Claire, Natalia (aka Ms. Oberti Noguera) is Founder and CEO of Pipeline Fellowship, an angel investing bootcamp for women that's changing the face of angel investing and creating capital for women social entrepreneurs. Natalia holds a BA in Comparative Literature & Economics from Yale. She has been featured in Bloomberg Businessweek, Mashable, Reuters Money, TechCrunch, The New York Times, and Fast Company's Co.Exist Change Generation series. Natalia was named to the Forbes list "Top 20 Women for Entrepreneurs to Follow on Twitter," as well as Latina.com's "25 Latinas Who Shine in Tech." Women's eNews recognized her as one of 21 Leaders for the 21st Century for 2012 and Business Insider included her on its 2013 list "The 30 Most Important Women in Tech under 30." You can find Natalia on Twitter (@nakisnakis).
AMANDA STEINBERG
FOUNDER, DAILYWORTH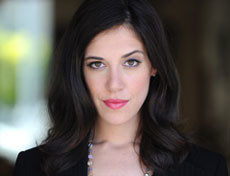 Amanda Steinberg is the founder of DailyWorth, the leading financial media company for women. Steinberg is a thought-leader on the topic of women and money, working to advance women's financial confidence and wealth. DailyWorth will reach an audience of three million women in 2014. Since its launch in 2009, Steinberg and DailyWorth have been featured in the New York Times, TIME, Forbes, and Cosmopolitan. She is a graduate of Columbia University. While DailyWorth is headquartered in New York City, she lives in Philadelphia with her two young children.
ABOUT THE PIPELINE FELLOWSHIP

Pipeline Fellowship, an angel investing bootcamp for women, is changing the face of angel investing and creating capital for women social entrepreneurs.
The Pipeline Fellowship's three main criteria are:
a) Meeting one of the accredited investor definitions 
(i.e., US$200K in income or US$300K joint income with spouse for the past two years, or US$1M net worth)
b) Interest in group learning model
c) Passion for philanthropy and/or social change
For most of the Pipeline Fellows, this is their first angel investment. They are attracted by the program's three components (education, mentoring, practice) and benefit from the diversity of each cohort. Pipeline Fellows are intergenerational (ranging from late twenties to 60+) and come from a variety of professional backgrounds.
To apply, go to: http://pfapply.bizodo.com/f/spring2013 
ABOUT HAWKINS INTERNATIONAL PR

Hawkins International Public Relations is a NYC-based woman-led agency with a luxury-focused global portfolio of clients.
Have questions about Why Women Entrepreneurs Need More Women to Step Up to the Angel Investing Plate?
Contact Pipeline Angels
When & Where

Event postponed due to weather. Stay tuned for new date!

New York, NY 10011


Monday, February 3, 2014 from 5:30 PM to 8:30 PM (EST)
Add to my calendar
Organizer
Pipeline Angels
Pipeline Angels is changing the face of angel investing and creating capital for women and non-binary femme social entrepreneurs. Our members serve as the friends and family round for entrepreneurs who may not already have support at that critical stage.
Why Women Entrepreneurs Need More Women to Step Up to the Angel Investing Plate