Why We Advocate Roundtable Series (Stop 3 - Philadelphia)
Description
Join the IIDA PA/NJ/DE Chapter for the third of three roundtable events titled "Why We Advocate". Engage in a moderated panel discussion about what it means to be an advocate, what issues the interior design profession faces, and how you can learn more about IIDA's advocacy efforts.
Plan to arrive at 5:30 to register and enjoy light refreshments before the event begins.
Guest speaker Jennifer Winters, NCIDQ, president of the Interior Design Legislative Coalition of Pennsylvania (IDLCPA), will provide a brief history and update on interior design legislation in Pennsylvania.
Next, special guest Kelly Ennis, IIDA, founder and managing principal of The Verve Partnership in Baltimore will share insight from the Maryland Coalition for Interior Design (MDCID). Kelly will discuss how interior design legislation in the state of Maryland impacts interior design firms.
The moderated roundtable will feature five panelists with a wide range of expertise in the architecture, interior design, and legislative professions. After the formal roundtable, the conversation will continue over refreshments. Attendees, panelists and special guests will informally gather to discuss the pertinent issues and make for an interesting and enlighting evening of conversation.
We are excited to annouce that Shufflebox Productions will be capturing this event on video! If you see the video crew, don't be shy! Come share your take aways from the event and why YOU are an interior design advocate!
All members of the A+D community are welcome!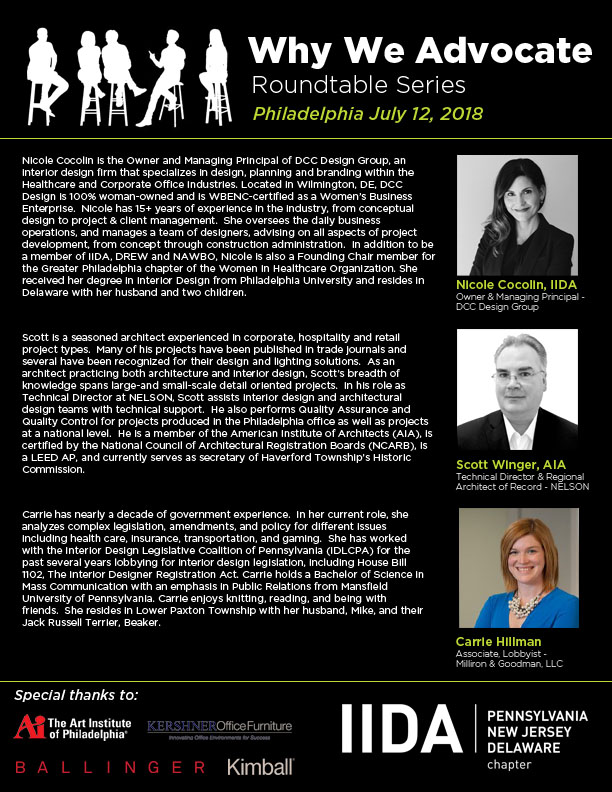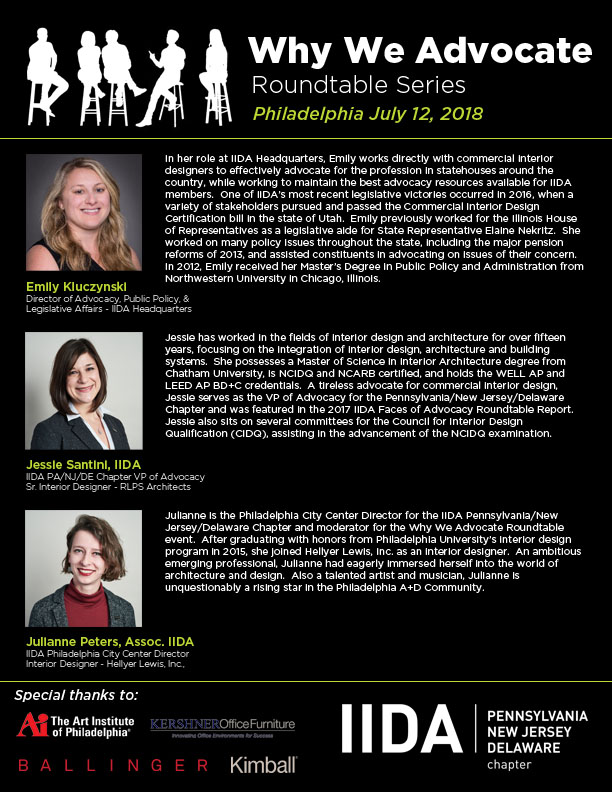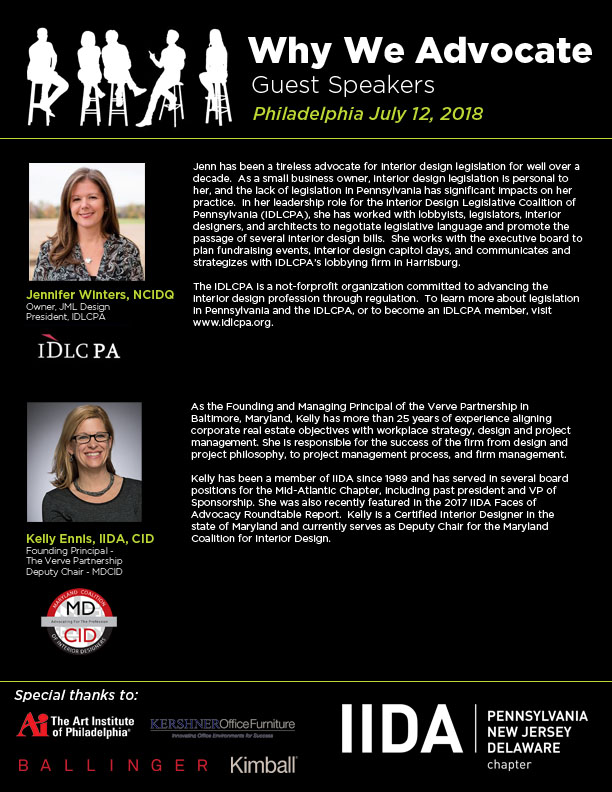 Many thanks to our Event Sponsors:
Art Institute of Philadelphia
Ballinger
Kimball
Kerschner Officce